I Swapped Health Routines With Another CF Patient for a Day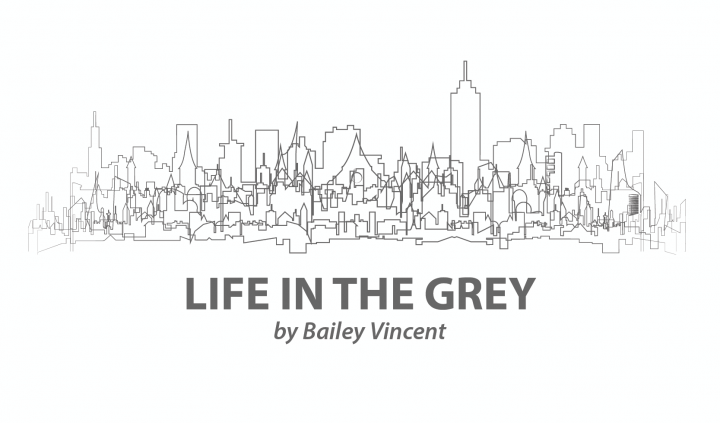 I am a creature of habit. So much so that it's easy to forget that other chronic illness patients deal with their conditions in completely different ways. (Wait, we don't all watch "Love Island UK" and cry until we need Liquid I.V. in our tea?)
But recently, I decided to go full "Freaky Friday" (the Jodie Foster version, not the Lindsay Lohan version) on my normal routine and swap lifestyles with a fellow cystic fibrosis friend, as if we were in the "Parent Trap" (the Hayley Mills version, not the Lohan version). Her name is Jenny, and she's awesome.
We are both mothers in our early to mid-30s. (The distinction is extremely important because we aren't yet 35, OK?) We are both married and come from larger families. And we are "work wives," since we serve as forum moderators together here at Cystic Fibrosis News Today.
Even so, how do I know that we will be honest about trying each other's routines when it's hard enough to stick to my own? There's also the fact that I'm a notorious liar. Remember when I said I cry into my tea? I drink coffee. Tea is just brown dirt water.
Luckily, Jenny starts her day with coffee, too, so we're already off to a great start. She moves on to "pre-breakfast pills," which are about as appetizing as they sound, but that's also how I start my day. (Nothing washes down coffee bitterness like gabapentin and actual bitterness.) She dives right into her lung clearance routine next, which is, er, not what I do.
"I am going to make her so sick if she takes on this experiment," I said to my cat, Baryshnikov. (Long conversations with your cat are definitely part of the routine, though Jenny has chickens.) "And I'm not sure I'm prepared to do that."
Is this like high school, when I befriended the one girl at dance who never said curse words, and within a month she was Samuel L.? Am I the fist-pumping end to "The Breakfast Club" instead of the pink princess in pearls?
I play hooky with clearance by being passive-aggressive toward my children, daydreaming about what I'd wear if I ever left the house (hint: it's not pearls and pink), and drinking more coffee. Jenny self-administers albuterol, Pulmozyme (dornase alfa), and hypertonic saline through her nebulizer instead. (We both dabble in tobramycin when feeling frisky, too.)
Jenny prefers using a vest for lung clearance. Although I used to love mine, it has become a thing of the past for me, as I've had enough stomach and back surgeries to always be sore.
I like to say that dance is my lung clearance, and that's what I'll tell Jenny, too. But since I only have approval to walk while recovering from surgery, I'll just say that Leslie Sansone is my current respiratory therapist. So are the Tracy Anderson Express clips I keep watching on YouTube while lying in bed and telling myself, "On the other side of this, you'll do these workouts. You'll join the hipless white lady cult and it'll feel so good," knowing I probably won't.
After breakfast ("egg and English" or "avo toast" for her, and "some sort of old probiotic yogurt while pretending I'm the goddess that is Jamie Lee Curtis" for me) and more pills on both parts, Jenny embarks on a detailed sinus rinse like someone who says, "I don't prefer mold growing in my skull, thank you very much." (I seem to throw down the welcome mat.)
I used to do TOBI-specific sinus rinses and a hefty dose of sprays (imagine fluticasone smells like gardenia and it'll become a rather pleasing part of your day), but I'm more inclined to stare deeply into the bathroom mirror and think, "Can retinol really cure how much I hate being mansplained?"
I'd like to say that if Jenny were me, she'd have embarked on a clearance routine by now and done all her nebulizers perfectly. But I am the girl who shakes dandruff onto paper and refuses to talk, not the father-pleasing jock with all the dance moves, remember? This positive influence thing is really swinging in one direction.
Jenny's evening closes with pills, a second or third optional treatment, the evening sinus fair, and more pills — and on this, we can agree.
At the end of the day, even though swapping was more for my benefit than hers, it's pretty empowering to see how differently we all manage our health.
Differences or not, we can always learn from one another.
***
Note: Cystic Fibrosis News Today is strictly a news and information website about the disease. It does not provide medical advice, diagnosis, or treatment. This content is not intended to be a substitute for professional medical advice, diagnosis, or treatment. Always seek the advice of your physician or other qualified health provider with any questions you may have regarding a medical condition. Never disregard professional medical advice or delay in seeking it because of something you have read on this website. The opinions expressed in this column are not those of Cystic Fibrosis News Today, or its parent company, BioNews, and are intended to spark discussion about issues pertaining to cystic fibrosis.