Unpopular Opinion: I Know What I Need, but the Healthcare System Doesn't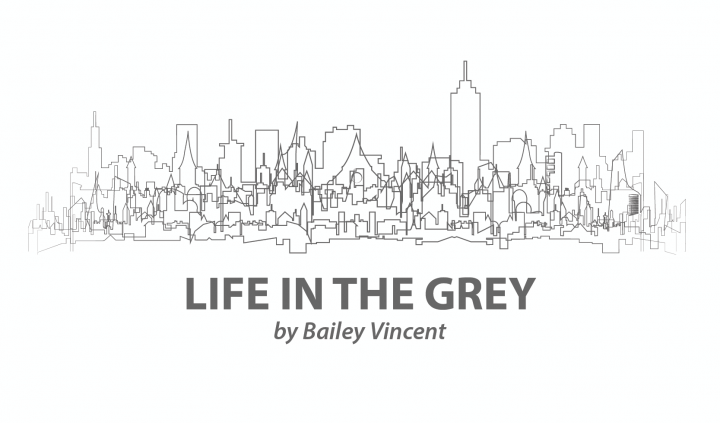 This is what I need.
I'm going to tell you instead of my doctors, because that's the life of a chronic patient. Even though I will tell my team, and I adore them, their hands are tied, because I am not a whole person.
Instead, I am chunks and pieces, parts and parcels, specialties within specialties, and the only way to get help at all is to play the game. I am not able to be treated as a whole, so I am not able to be treated in whole. I'm in a hole.
Right now, I need to have a prolapse fixed because it's my second one, and this time, it's my small intestine. And although it's embarrassing and gross of me to admit (because pride matters nearly as much to me as thriving), I am having significant issues. Far more than last time.
I am struggling so hard to eat, digest, and well, you know, that my body is trying to reject whatever I put into it and send it the other way. This means that even liquids — my tube feeds and blended soups — are causing the sort of clammy, retching, insufferable nonsense that makes a person dehydrate faster than you can say, "Why aren't doctors doing something?"
Well, they're not doing something because my colon specialist wants me to be seen by a more specialized specialist, because fixing this the second time around is much more special. So, I'm waiting on an appointment with an out-of-state specialist, but that's just to discuss my issue, not fix it yet. And that's over a month away. It wouldn't be, except that we had to cancel the first appointment the week I blew out my back. I wouldn't have been able to drive that far.
I blew out my back in part because I have to bend in half to produce anything (that's code for urinating and other such things), and that could be what went wrong with my first back surgery. You're not supposed to "BLT" (bend, lift, twist), you see, but I can't be much of anything without the "B." (The irony that I'm a vegetarian is not lost on me.)
I'm told that prolapses recur in fewer than 10% of people who've had theirs surgically fixed, and I'm told it's the same for people who had the same back surgery as me. The former can be caused by cystic fibrosis, coughing, and (get this) lumbar disc disease, and the latter (get this) can be made worse by cystic fibrosis, coughing, straining, and simply Being Me.
But my intestinal issues didn't cause this much of an issue last time. Now, I'm struggling with pain and the scary realization that I can barely get nutrients into my body. (This struggle is generally frowned upon, especially for people with CF-related disorders who require nutrients to fight infection.)
I am not sure I can last a month, but when we called to ask about bumping up the appointment, the answer was no, because I am not an established patient at this office yet. The office I've been told to attend because it's more specialized.
What I want is this: I want to be in a hospital, have one issue fixed, and then (because the two seem to compound each other) have the other issue fixed a few days later. In one place. Like a person who is whole. Like a person who is about to decrease the success of her next surgery (the spinal one) because she's suffering from something else (the intestinal one).
It seems the healthcare system can't do this, or won't do this, or doesn't have the tools to do this, and I feel bad for every last one of us stuck within it. My team, who wants to help. The surgeons, whose hands are tied. The people sliced into chunks and pieces, parts and parcels, specialties within specialties, who don't want to play this game.
I know what I need and what might help reverse an entirely unwanted decline, but I can't get it.
And I know anyone who takes the time to read all of this may feel inclined to suggest things to fix it. I would. We all want to fix things. But we also forget how warped the system really can be.
Someone make it make sense, because this is what I need.
***
Note: Cystic Fibrosis News Today is strictly a news and information website about the disease. It does not provide medical advice, diagnosis, or treatment. This content is not intended to be a substitute for professional medical advice, diagnosis, or treatment. Always seek the advice of your physician or other qualified health provider with any questions you may have regarding a medical condition. Never disregard professional medical advice or delay in seeking it because of something you have read on this website. The opinions expressed in this column are not those of Cystic Fibrosis News Today, or its parent company, BioNews, and are intended to spark discussion about issues pertaining to cystic fibrosis.