I Am Not Your Sick Savior, and Here's Why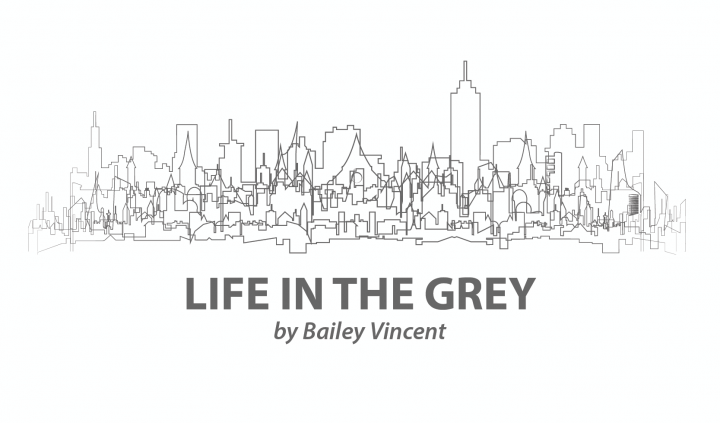 If I die, will it make you better?
This is the storyline that appears in almost every movie ever made about sickness. We know and love the tragic trope well, but how well we handle unwellness is most often captured by the Sick Savior Complex. No star-crossed sickness saga is complete without myopic morals as to how the remaining protagonist lives harder and loves more deeply than ever before thanks to the Sick Savior.
"A Walk To Remember" reinvents its leading man with patience and kindness by the time his love dies (although I always appreciate her commitment to long denim skirts and lack of conformity), while "Sweet November" and "I Still Believe" are much the same.
"Autumn in New York" has our female lead facing unfaithfulness and selfish bravado by a notably older counterpart, but the cheating is worth it because once she dies, he learns a lot about life!
If you haven't watched the codependent cluster that is "Griffin and Phoenix," buckle up. Although they both have cancer, this time (a twist!), they push and pull and miscommunicate like prepubescent middle schoolers until I have to ask, "Is this supposed to be healthy?"
I've watched every one of these films and would again, don't get me wrong. I love a high-def epicaricacy as much as the next tragedian, but I wish we talked more about the lack of fact in fiction. The reality of a sick love is that — unlike the Greeks, who kept the majority of violence off stage — there is no convenient camera-cut to the carnage of chronic illness.
Last night, my legs stopped working. After patiently waiting for much-needed back surgery for months, I ended an otherwise lovely day by losing all feeling in my feet. As a professional ballerina (who prides herself on the fantastic articulation of said toes), this was terrifying, and not handled like a leading lady.
After updating my surgeon this morning, and realizing it could change the severity and timeline of the operation altogether, all we do now is … wait. There is no sweeping adventure or dramatic dalliance by moonlight. Sickness is just waiting until it gets worse, and then waiting until it gets better.
My partner isn't looking at me like he wants to hold me closer (while I slide through the house with floppy feet and baby deer legs). He's looking at me like he's sad. This love does not make him better, it makes him sadder. And more stressed out. And sometimes, further away.
If I were to believe the role as Sick Love Interest in nearly all cinema on the subject, my job is to make him do the following: 1) understand the frailty of life while looking hot at least 60% of the time; 2) become skinny in the Kendall Jenner sort of way, but not the bloated Buscemi sort of way; and 3) improve everyone's appreciation of life by leaving before the end credits.
Sick Lovers are supposed to be impetuous, free-spirited, full of whimsy. We make bucket lists. We play pranks on nurses. We have a singular meltdown (remember: only one permitted per 90-minute roll time) because sickness is really hard and really scary and makes us break things like plates … and then it's over.
Here is the super honest and sometimes ugly truth: Being sick does not make my relationship sexier — it makes it worse. We are short-tempered, under-supported, sometimes drugged, astronomically in debt, and more often than not, completely broke. We are not tender or tempered or timely — we are tired.
Still, there is love here. It is worth it. We, together, are worth it. So why must my worth be weighed through the epiphanous wonders of someone else? Is my life only worth living through his lens?
My value should not be determined by how much I "save" someone. Or the wisdom they'd gain from my loss. Or the gentle nature with which I fade into the night (preferably backlit by a great DP and co-written by John Green). My redemption isn't in whom I redeem, but how I deem to live.
Please stop romanticizing how romantic sickness can be, and just let it be.
Or not be.
That is the … Well, that is the end of this column.
***
Note: Cystic Fibrosis News Today is strictly a news and information website about the disease. It does not provide medical advice, diagnosis, or treatment. This content is not intended to be a substitute for professional medical advice, diagnosis, or treatment. Always seek the advice of your physician or other qualified health provider with any questions you may have regarding a medical condition. Never disregard professional medical advice or delay in seeking it because of something you have read on this website. The opinions expressed in this column are not those of Cystic Fibrosis News Today, or its parent company, BioNews, and are intended to spark discussion about issues pertaining to cystic fibrosis.