How Not to Be a Total Tool to Your Sick Friends, Who May Be Tools, Too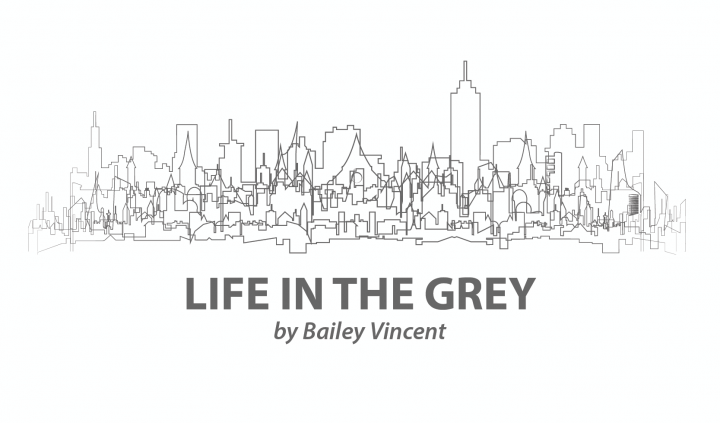 "Meeting Corey at 2 to walk in the park," my mom texted me at 8:14 a.m. "Want to come? I know you don't feel well," she said, rounding it off, "but didn't want to exclude you."
And that was how my mom began and ended the most perfect text in the world.
The specifics aren't important (Corey is my older sister, for example; the park is a place where we move bodies volitionally even though we aren't being chased), and neither is the origin. What matters most is the subtext:
I know you don't feel well, but I didn't want to exclude you.
I didn't end up going, for the record. She was right, and I was too worried that my gastrointestinal issues would make port-a-potty hunting a full-time sport that day. So, I opted out, feeling guilty as always, but knowing it was for the greater good.
I can't tell you how many friends I've had over the years who invite me out for drinks once or twice, and then, after realizing I have my daughters with me or need to get home, stop completely. They leave in a group together, and I am no longer in that group without even realizing I'm no longer in that group. (Nothing says buzzkill like parental responsibility and a failing body, am I right?)
It doesn't help that I have a debilitating and incurable case of FOMO ("fear of missing out" — a term that first came to my attention thanks to the great baccalaureate of our time, Lord Scott Disick), but I believe most humans do. We want to be invited to prom. We want a seat at the cafeteria table. (Unless you were home-schooled like me, and your cat Angelina Jolie made a pretty sufficient prom partner.) We want to be included.
But I get it, because I'm also the person who feels frustrated when I'm turned down one too many times, and thus, stops asking.
"I don't want to make them feel like they have to say yes," we say. Or, "This outing might be a lot for their health." If I want to go dancing, I will run over your grandmother and her friends to get there. Nothing will stop me.
So, how can I be both of these people at once? (It's called hypocrisy, for starters, but we can define that later.) How am I Banner and the Moody Change-of-Planner at the same time, without some understanding of either side?
Let me take you back to an incident I remember all too well, when I tried to go out with a group of dance friends after a long performance, and two of my "chronic illness friends" were along with. We tried to get into a bar with a rooftop dance scene, and when we were rejected, I did what any self-respecting, elegant human would do: I played The Sick Card.
"My friend can't wait in line for all this time," I explained to the bouncer, as they (yes, this a true story) shuffled us and my friends' cannulas down the street, as if the need for redneck come-ons and one too many Cupid Shuffles could pose a real and present threat.
"They're on oxygen. They can't be around all the smokers in line. Their faces will explode!"
When that didn't work, I tried, "This is their Make-A-Wish. They just want one more night in a seedy bar."
It didn't float, though, and if they'd had a sense of humor, it would have been pretty funny. Sometimes visible illness comes with its advantages in ways that my own hidden port-a-caths and scars do not. And who am I to stop a Girls' Night Out by growing an inconvenient conscience?
But here's the bad part: After the attempt failed, and we realized tons of walking and waiting would be too hard on my sick friends, I accepted their offer to "just turn in for the night" and leave the rest of us "free" to do what we wanted. So, I continued on with my dance friends.
I will do anything to go dancing — even be a trash person.
It's really not as complicated as we may think. Being friends with someone who breaks plans often or reassures you that "it's not you, it's me" isn't that dissimilar from being a friend, period. Listen when possible. Keep them in the loop. And don't take it personally if they can't accept an invite every time. It's really not you.
If you feel confused about what to do, know that doing something (saying something, grouping us into the text stream, not dismissing us behind our backs) is enough. It really is as simple as saying exactly what my 78-year-old mother knew to say, without even being told:
"I know you don't feel well, but I didn't want to exclude you."
Copy. Paste. Repeat.
***
Note: Cystic Fibrosis News Today is strictly a news and information website about the disease. It does not provide medical advice, diagnosis, or treatment. This content is not intended to be a substitute for professional medical advice, diagnosis, or treatment. Always seek the advice of your physician or other qualified health provider with any questions you may have regarding a medical condition. Never disregard professional medical advice or delay in seeking it because of something you have read on this website. The opinions expressed in this column are not those of Cystic Fibrosis News Today, or its parent company, BioNews, and are intended to spark discussion about issues pertaining to cystic fibrosis.