Corbus Pharma to Present CF Drug Updates at 17th Annual BIO CEO & Investor Conference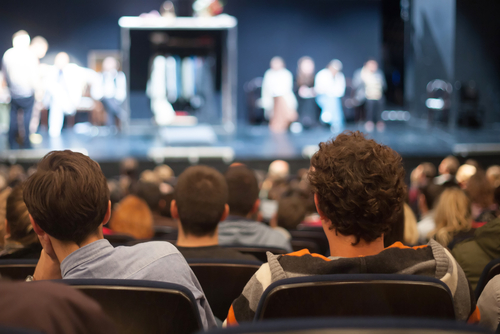 Norwood, Massachusetts-based Corbus Pharmaceuticals Holdings, Inc., a clinical stage pharmaceutical company specializing in the development and commercialization of novel therapeutics to treat rare life-threatening inflammatory-fibrotic diseases, has just announced it has been invited to present at this week's 17th Annual BIO CEO & Investor Conference. The conference, which will take place from February 9 to 10, 2015 at the Waldorf Astoria in New York, is the largest independent investor conference focused on publicly-traded biotechnology companies.
The Company's Chief Executive Officer Yuval Cohen, Ph.D. is scheduled to present on the first day of the conference at 11:30 a.m. EST. He will be discussing Corbus' plans for the clinical development of their flagship pipeline therapy Resunab, a synthetic, orally-available drug with novel anti-inflammatory and anti-fibrotic properties. The drug is currently indicated for Cystic Fibrosis (CF) and Diffuse Cutaneous Systemic Sclerosis (scleroderma).
Corbus will be streaming a live webcast of Cohen's presentation, which will be uploaded online about two hours after the presentation is concluded, and will be accessible for replay for a month. Those interested can visit the Company's website through www.CorbusPharma.com, and access the IR Calendar under the "Investors" tab.
[adrotate group="1″]
Resunab works by binding with CB2 receptors on the immune system's cells, and triggers an immunomodulating process called "inflammatory resolution," effectively acting as an "off switch" for harmful inflammatory activity, characteristic of cystic fibrosis. The drug has performed favorably in Corbus' pre-clinical and Phase I clinical studies, evidencing encouraging safety and tolerability profiles, and is set to begin Phase II testing in 2015.
In other news related to cystic fibrosis research and development, the Food and Drug Administration has approved the use of the eRapid Nebulizer (eRapid) from Pari Respiratory Equipment Inc. to administer Genentech's Pulmozyme for use by patients with Cystic Fibrosis. Lisa Cambridge, the director of Medical Science and1Pharmaceutical Alliances at Pari, described eRapid as, "a true breakthrough for cystic fibrosis patients who take the therapy daily, often for years." The excitement behind the FDA approval of eRapid is a quick, more efficient delivery of the drug to cut down on the time intensive treatments for patients. The eRapid provides the potential for patients to reduce treatment times with Pulmozyme from 6-8 minutes down to 2-3 minutes.