Diet to Help Manage Glucose in CF Patients: A Nutritionist's View
It is well documented that patients with cystic fibrosis (CF) are a vulnerable population as far as nutrition is concerned. Daily energy needs for CF patients are typically one to one and a half times higher than for healthy individuals, mainly because of the demands of day-to-day organ system homeostasis — the ability of organs to maintain a stable internal environment — and the rate at which these patients expend energy.
When it comes to nutrition, there are three main sources of energy: protein, carbohydrates, and fat. Each of these macronutrients require a different set of enzymes and hormones to aid in digestion in order for them to function as they need to in the body and ensure adequate nutritional status. 
One standard used to measure nutritional status is body mass index, or BMI. This number is determined by taking a person's body weight in kilograms and dividing it by the height in meters squared. Whereas in the healthy population, a BMI of 19 is considered within the normal lower limits, patients with CF must maintain a BMI of at least 22 for women and 23 for men. For individuals under 21, the BMI should be at or above the 50th percentile on the Centers for Disease Control growth chart. 
In patients with CF, maintaining this BMI percentage requires a dedicated diet regimen and a marked increase in daily calories. This information is not news to CF patients, but what is important to consider is this — simply increasing caloric intake is not enough when the enzymes and hormones needed to digest and absorb the nutrients are compromised. 
In fact, due to the progressive nature of pancreatic insufficiency over the course of a CF diagnosis, glucose management becomes impaired, and in 20% of 10-year-olds and 82% of CF patients younger than 30, this often foreshadows a CF-related diabetes (CFRD) diagnosis, according to a review study. The reason for this is that insulin is produced in the pancreas, and due to the erratic nature of the metabolism in CF, exogenous insulin can be difficult to manage and therefore contributes to imbalances in glucose control and eventually CFRD. 
According to the review, "CFRD is the most prevalent complication of CF, and it is a distinct form of diabetes which occurs in association with pancreatic insufficiency, primarily caused by pancreatic damage. Its pathophysiology is complex and includes the loss of pancreatic islet cells, leading to both insulin and glucagon deficiency, and fluctuating insulin resistance caused by chronic and acute inflammation and infection. CFRD is typically diagnosed in late adolescence or early adulthood and affects approximately 20% of adolescents and up to 50% of adults with CF aged over 40 years."
Because an increase in calories is imperative to sustain basal metabolic and organ function, it is of utmost importance that not only the quantity of calories increase, but also that attention to the quality and combination of macronutrients be made a high priority. The high-fat and high-sugar diets typically used for easy caloric density may only exacerbate and contribute to an increase in morbidity and mortality over the long term, even if the BMI remains stable. 
The diet should be nutrient-dense and curated appropriately, comprised of high-quality carbohydrates high in fiber and low on the glycemic index (GI) for gastric support and glucose management, combined with essential fatty acids and animal proteins low in saturated fat. 
Low GI carbohydrates from grains and vegetables
Grains include rye, bulgar, millet, amaranth, spelt, barley, steel-cut oats, barley, black-eyed peas, butter beans, chick peas, green beans, kidney beans, pinto beans, lentils, lima beans, navy beans, snow peas, and hummus. 
Non-starchy vegetables include asparagus, artichoke, avocado, broccoli, cabbage, cauliflower, celery, cucumbers, eggplant, greens, lettuce, mushrooms, peppers, tomatoes, okra, onions, spinach, summer squash, zucchini, and turnips.
To enhance the absorption of the antioxidant micronutrients available in these foods and help increase daily calorie intake, steam, saute, or roast these foods in a bit of olive oil, avocado oil, sunflower oil, or safflower oil.
Herbs that support glucose control
Natural herbal supplementation is a great way to support glucose control and can usually be found in your own kitchen spices. Consider cooking with cinnamon, fenugreek, or turmeric as well adding bitter gourd, which has been shown to relieve thirst and fatigue as well as aid in blood sugar control and weight stabilization. As always, be sure to inform your primary physician if you plan to include herbal remedies into your diet routine. 
Nutrition is an essential component and a creative science that should be recognized as a vital component for longevity and sustainability in managing chronic disease. Often, the long-term systemic nature of these chronic diseases affect systems unrelated to the primary diagnosis,  but wreak havoc later on. Intelligent and informed diet choices are crucial and vital for consistent health and maintaining quality of life. 
***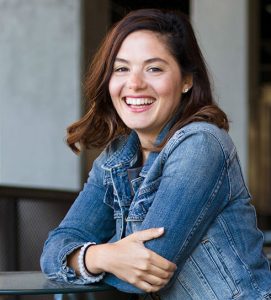 Alana Kessler, MS, RD, CDN, E-RYT, is a registered dietitian, nutritionist, weight management expert, and an accredited member of the CDR (Commission on Dietetic Registration) and the American Dietetic Association. She is also a yoga and meditation teacher, Ayurveda specialist, and the founder of the New York City-based fully integrated mind, body, and spirit urban sanctuary, BE WELL. Alana's BE WELL ARC System and Method Mapping technique is a holistic multidisciplinary approach to health and wellness that blends Eastern and clinical Western diet and lifestyle support to effect long-lasting behavior change.
A graduate of NYU with a BA and MS in clinical nutrition, Alana is dedicated to helping others learn how to nourish themselves, create balance, and understand their true nature through nutrition, yoga, and inner wellness. She leads Yin Yoga workshops and trainings as well as wellness retreats at international locations. Her health, fitness, and lifestyle expertise has been featured in Aaptiv.com, Droz.com, EatThis.com, RD.com, Redbook, WomensHealthmag.com, and Vogue. For more information, visit her website at bewellbyak.com.