FDA Approves ORKAMBI, New Cystic Fibrosis Combination Drug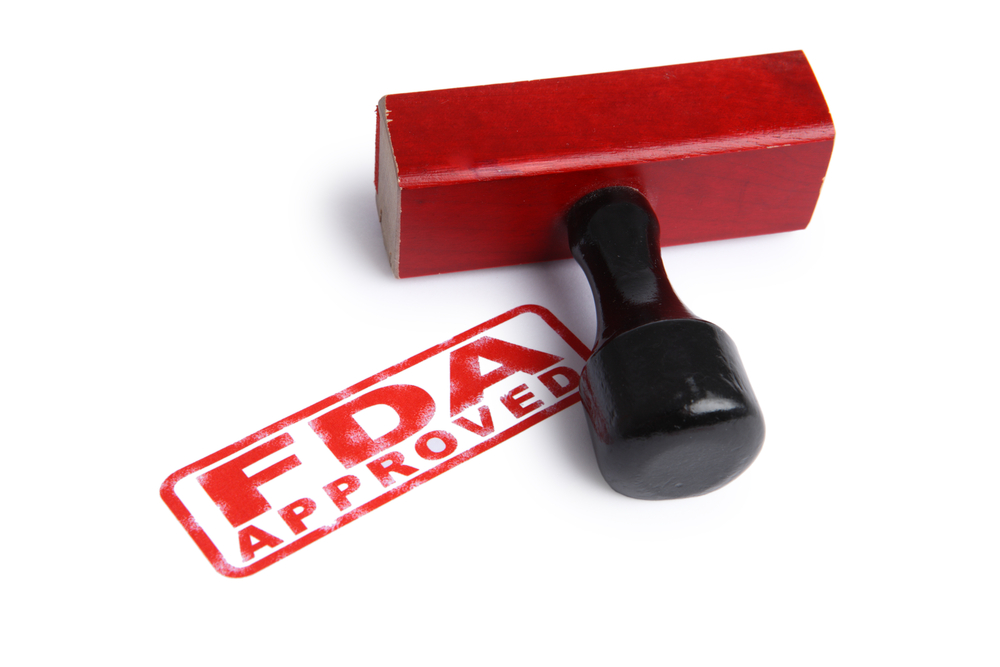 The U.S. Food and Drug Administration on Thursday, July 2 announced that it has approved the first cystic fibrosis treatment that targets the cause of the disease.
Orkambi is an oral ivacaftor/lumacaftor combination medication for treatment of CF that targets the underlying cause of the disease in people who have two copies of most common CF gene mutation (one inherited from each parent), F508del. The defective genes cause production of an abnormal protein that disrupts water and chloride transport in the body — especially in the lungs and digestive tract (but in other parts of the body as well), resulting in poor flow of salt and water into and out of cells leading to buildup of abnormally thick, sticky mucus that can cause chronic lung infections, other severe respiratory and digestive problems, as well as being a risk factor for complications such as infections and diabetes, and causing progressive lung damage, eventually leading to death.
Having two copies of the F508del mutation is the leading cause of CF. According to Cystic Fibrosis Foundation and UK CF Registry, approximately half of the respective populations of people with cystic fibrosis in both the US and the UK have two copies of the F508del mutation.
Vertex's Orkambi (lumacaftor 200 mg/ivacaftor 125 mg) is now FDA-approved for treating cystic fibrosis (CF) in patients 12 years and older who have the F508del mutation — numbering an estimated 8,500 people in the U.S.
Vertex Pharmaceuticals Inc. developed Orkambi with significant clinical, scientific and funding support from the Cystic Fibrosis Foundation, which played an important role in research and development of both ivacaftor and lumacaftor, including initiating the efforts that led to the discovery of these small molecules.
"The FDA encourages manufacturers to develop new and innovative treatments for serious rare diseases like cystic fibrosis," says John Jenkins, M.D., director of the Office of New Drugs, Center for Drug Evaluation and Research in a FDA release. "Today's approval significantly broadens the availability of targeted treatments for the specific defects that cause cystic fibrosis."
"Today's positive recommendation brings the cystic fibrosis community one step closer to potential approval of the first medicine to treat the underlying cause of this disease for many more people," comments Jeffrey Chodakewitz, M.D., Executive Vice President and Chief Medical Officer at Vertex. "We look forward to continuing to work with the FDA and other regulatory agencies throughout the world to make ORKAMBI available to eligible patients as soon as possible." Vertex is also applying for a license the European Medicines Agency (EMA) to sell the Orkambi combination therapy in the EU.
On May 12, 2015, an FDA Advisory Panel Voted 12 to 1 to recommend approval of Orkambi. Advisory committees provide the FDA with independent scientific and medical advice on safety, effectiveness and appropriate use of potential new medicines.
In persons with cystic fibrosis, the defective or missing CFTR proteins resulting from mutations in the CFTR gene result in poor flow of salt and water into and out of cells in a number of organs, including the lungs. In people with two copies of the F508del mutation, the CFTR protein is not processed and trafficked normally within the cell, resulting in little to no CFTR protein at the cell surface. This causes thick, sticky mucus to develop inside the body and very salty perspiration.
Orkambi is an orally-delivered medicine in the form of fully co-formulated tablets — a combination therapy that contains two drugs lumacaftor and ivacaftor.
Lumacaftor is a CFTR corrector, which means that it changes the behavior of a malfunctioning protein. For persons with cystic fibrosis who have two copies of the F508del gene, the protein affected by cystic fibrosis can be damaged or misshapen, meaning that it fails to reach the cell membrane and cannot function normally. Lumacaftor is designed to increase the amount of functional protein at the cell surface by addressing the processing and trafficking defect of the protein, and attempts to facilitate its transport to the cell membrane.
Ivacaftor (trade name Kalydeco) is a CFTR potentiator, meaning that it allows a malfunctioning protein to interact normally with a cell membrane, which acts as a gateway, allowing for chloride transport in and out of the cell. Ivacaftor is reliant on proper function of transportation of the protein to the cell membrane, without which it has no beneficial effect.
A rare, life-threatening genetic, and currently incurable disease, CF is estimated to affect approximately 75,000 people in North America, Europe and Australia. About 30,000 people in the United States have CF, and it is the most common fatal genetic disease in Caucasians. Children must inherit two defective CFTR genes — one from each parent — to have CF. There are more than 1,900 known mutations in the CFTR gene, but the F508del mutation is the most common cause of CF.
Currently, the median predicted age of survival for a person with CF is between 34 and 47 years, but the median age of death remains in the mid-20s.
Orkambi received the FDA's breakthrough therapy designation because the sponsor was able to demonstrate through preliminary clinical evidence that the drug may offer a substantial improvement over available therapies. The FDA also reviewed Orkambi under the priority review program. A priority review is conducted over six months, or less, instead of the standard 10 months, and is employed for drugs that may offer significant improvement in safety or effectiveness in treatment over available therapy in a serious disease or condition.
In addition, the FDA granted Orkambi "orphan drug designation" because it treats cystic fibrosis, a rare disease. Orphan drug designation provides financial incentives, like clinical trial tax credits, user fee waivers, and eligibility for market exclusivity to promote rare disease drug development.
Cambridge, Massachusetts-based Vertex initiated its CF research program in 1998 as part of a collaboration with Cystic Fibrosis Foundation Therapeutics (CFFT), the nonprofit drug discovery and development affiliate of the Cystic Fibrosis Foundation. This collaboration was expanded to support the accelerated discovery and development of Vertex's CFTR modulators.
Safety and efficacy of Orkambi was studied in two double-blind, placebo-controlled clinical trials of 1,108 participants with CF who were 12 years and older with the F508del mutation. In both studies, participants with CF who took Orkambi — a dosage of two pills every 12 hours — demonstrated improved lung function compared to those who took placebo.
The efficacy and safety of Orkambi have not been established in patients with CF other than those with the F508del mutation. If a patient's genotype is unknown, an FDA cleared CF mutation test should be used to detect the presence of the F508del mutation on both alleles of the CFTR gene.
The most common side effects of Orkambi include shortness of breath, upper respiratory tract infection, nausea, diarrhea, and rash. Women who took Orkambi also had increased menstrual abnormalities such as increased bleeding.
The 98-page FDA briefing document on Orkambi can be found here:
http://www.fda.gov/downloads/AdvisoryCommittees/CommitteesMeetingMaterials/Drugs/Pulmonary-AllergyDrugsAdvisoryCommittee/UCM446195.pdf
Sources:
The U.S. Food and Drug Administration (FDA)
Vertex Pharmaceuticals Inc.
Cystic Fibrosis Foundation Therapeutics, Inc. (CFFT)
Image Credits:
The U.S. Food and Drug Administration (FDA)
Vertex Pharmaceuticals Inc.