Galapagos Announces Advancement of GLPG2665 for Triple Combination Treatment for Cystic Fibrosis Patients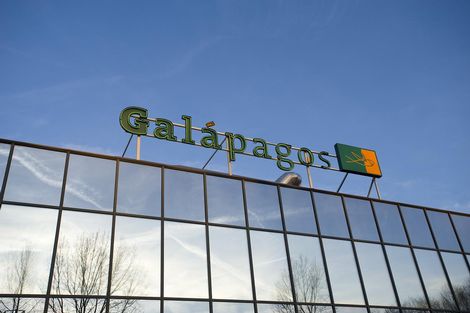 Galapagos NV, a clinical-stage biotechnology company specialized in the discovery and development of small molecule medicines with novel modes of action for treating diseases such as cystic fibrosis as well as inflammation and other indications, recently announced that its drug candidate GLPG2665 has been chosen to be developed as a next-generation corrector for the disease.
The company has discovered various C2 corrector composite series, each with a distinctive chemical support and corresponding exclusive and complementary mechanism of action. GLPG2665 is the first drug that completes a promising triple-combined treatment that addresses the cystic fibrosis (CF) delta F508 (class II) mutation. The drug is now going to enter pre-clinical development and by mid 2016 it should enter Phase 1 clinical trials.
GLPG2665 combined with the company's GLPG2222 corrector and the GLPG1837 potentiator has been consistently found to restore healthy activity level in human cells of the bronchial epithelial (HBE) in CF patients who have the F508del class II mutation. The composite caused chloride transport that was up to six-fold more effective compared to Orkambi in HBE cells carrying the homozygous F508del class II mutation. Patients with CF have a major deficit and poor functioning of the CFTR channel.
"This is a critical step in the development of our cystic fibrosis portfolio," said Onno van de Stolpe, CEO of Galapagos. "The collaboration with AbbVie delivered novel corrector GLPG2665, the first of multiple correctors to complement our triple combination therapy. The race to bring a truly disease-modifying therapy to the vast majority of patients with CF has started, which is good news for the patients. Galapagos is fully committed to advancing our combination therapy GLPG1837, GLPG2222, and GLPG2665 as rapidly as possible."
The advancement of the third compound to be included in the triple-combined treatment for clinical stage development is the result of a collaboration between Galapagos and AbbVie that moves the companies one step closer toward their aim of providing CF patients with disease-modifying treatments.
The company is expecting to start Phase 2 clinical trials for its GLPG1837 potentiator in patients with the Class III mutation as well as a Phase 1 clinical trial with its GLPG2222 corrector in healthy individuals before the end of this year.
In September 2013, Galapagos signed an agreement with AbbVie for the clinical development and commercialization of oral drug agents targeting the F508del and the G551D mutations — the leading mutations in patients with CF. AbbVie paid Galapagos an upfront $45 million.
If Galapagos is successful in the clinical development of the drugs through completion of Phase II studies, AbbVie will be responsible for Phase III studies and Galapagos will provide financial support.