Advance Directives, Legacy, and Worrying Myself Sick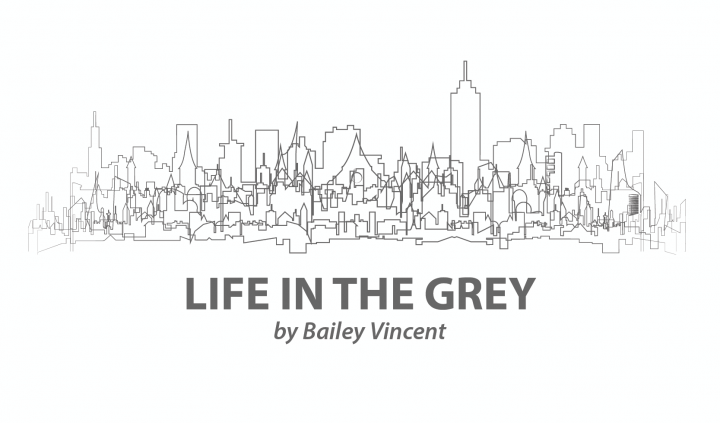 "Do you have an advance directive?"
This is something most of us with CF have been asked before. For someone with a chronic illness, this question becomes as familiar as answering my name in one giant run-on sentence — "Bailey-Anne-Vincent-September-17th-1986" — and knowing what's coming next.
My name and birthday take on a meaning of their own, far beyond what used to make them special. They become identifiers, barked with prolific precision to move on from wristband readings to pain scale smiley faces. Phrases become routine, rehearsed, and soon, the term advance directive seems to lose its significance altogether.
"I don't," I typically reply, ready to shrug it off and move forward as quickly as possible. But my laptop tells another story. There, you can find a detailed lineage of letters to my girls and basic instructions about funeral etiquette (the playlist is everything), which expands even more when considering #DearDaughters posts online. Through this legacy of 2,200 characters or less, I've dropped bereavement breadcrumbs in the hopes that laptop glitches and accidental deletes can't erase what hopefully can't be erased.
But even though I don't have a formal will and testament in the hospital-sanctified sense, I've certainly worried about the subject for years. In fact, a will was drawn, notarized, and saved when my daughters were babies (with the person I was committed to at that time). It assured that they would be raised safely and in the right hands.
I felt better at first, knowing a document had been drafted, but when I became a single mother and started raising and supporting my kids alone, the fear quadrupled. How could I protect my daughters in the afterlife if I could barely defend them in the present?
Although I don't like to talk about my past in detail, and won't, the fact of the matter is that facts don't matter much when you're not around. As a sick mother, my daydreams of the future had to be more realistic than most, and that's just the way it is. Fortunately, with my eldest just a few years away from college now and my body doing better than ever, the beginnings of an exhale are starting to emerge.
But what about legacy?
Growing up, I didn't have grandparents active in my life, as sadly, most had passed away when I was young. But I did have my Aunt Winnie and Uncle Way, and my Aunt Diana and Uncle Donnie.
Last weekend, while attending a socially distanced family wedding, I was able to safely do the makeup of my beloved Aunt Diana, the last of the loving figures previously mentioned. It brought back a flood of memories.
I remember velvet rouge and tacky blue eyeshadow applied to the cheeks of my sister and me, as Aunt Diana let us destroy some of her most prized possessions while playing dress-up. I remember eating entire bags of Reese's Pieces in the back of movie theaters together, and staying up late talking because she, an adult, was always willing to listen to me, a child. It never stopped feeling shocking and strange.
I wish I could say this is the legacy I, too, will leave behind, but it's not. Most days, I say sentences like, "I wish I could listen to you right now but I have a deadline to meet!" or "We have to eat and keep the electricity on, so you're going to have to give me some space." You don't have to be a parent to know the feeling. It's in all of us.
Who does the future generation become if the largest legacy we leave behind is not listening? I may not have an advance directive, but I know what direction I want my life to lead, and it's not this way.
At the end of the day, when my days are done, my daughters won't remember how much money I made, how many forms I filled out, or how far my tax return stretched in a year. They'll remember the conversations had over tacky blue eyeshadow, with an adult who made them feel worthwhile, the same way Aunt Diana always did for me.
I've worried about a great many wills in my life, and I frequently failed to find the way. But as long as we prioritize people over paperwork, we're heading in the right direction.
***
Note: Cystic Fibrosis News Today is strictly a news and information website about the disease. It does not provide medical advice, diagnosis, or treatment. This content is not intended to be a substitute for professional medical advice, diagnosis, or treatment. Always seek the advice of your physician or other qualified health provider with any questions you may have regarding a medical condition. Never disregard professional medical advice or delay in seeking it because of something you have read on this website. The opinions expressed in this column are not those of Cystic Fibrosis News Today, or its parent company, BioNews, and are intended to spark discussion about issues pertaining to cystic fibrosis.