I'm Already Scheduling Surgeries for Next Year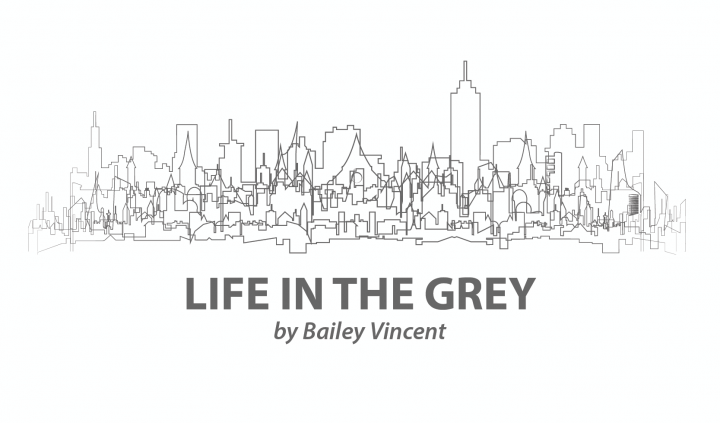 Today, I woke up and left for a doctor's appointment.
It was 8 a.m., and my eldest daughter was coming with me in case I needed an interpreter. I'm Deaf and fluent in American Sign Language (ASL), but I cannot read lips with all the masks, so we took this extra step because one time, an interpreter didn't show up.
"I love days like this together!" she yelled, way too early in the morning. "Since the pandemic, I'm never away from my sister. And I sometimes-love her, but I need a break."
For me, the break is far less enjoyable. Driving hurts due to a combination of wrist problems and back problems (more on that later), though I have always loved it. Because this hospital is more than two hours away, the entire day can feel consumed between commuting, traffic, labs, and wait time.
The appointment was to schedule a surgery for February. I knew this was bound to happen, but I had hoped it wouldn't. The problem has been going on for more than two years, and the pain invades much of my daily life. Still, I've put the surgery off, and avoided it while trying new treatments and trends. Now, it's imminent, and although it's not serious (though I will be put under), it's embarrassing, to say the least.
"My digestive system can cause so many other little issues that no one warns you about when you're discussing stomach problems or pancreatic insufficiency cliches," I quipped disagreeably.
Last week, I met with my team about another growing problem: my diminishing hand capabilities and increasing numbness. Surgery also seems likely if I don't want to lose more of my function forever. I sign with my hands, type with them, dance with them … I must fight for this, right? Still, I didn't fight for it. Not before.
"How long has this been going on?" I was asked by the doctor at hand (pun intended), after he noted visible atrophy in my thumbs.
"Five years?" I sort-of-cringe-question-whispered. "More?"
When I first told my primary care physician about the issue, I brushed it aside quickly to pay attention to more critical organs and infections. "Isn't this a silly thing to complain about?" I say, feeling like a girl who Never Stops Complaining.
"What about your spine?" my partner asked when I returned from my second week of near-daily appointments — time-consuming, difficult with only one car, draining.
"Well, they think the arthritis in my cervical spine is why it feels like I have another injury," I rapidly explained, as all our conversations feel under the wire, hyperspeed, between meals and not-really-sleeping sessions. "They want to do this procedure where they kill the nerve? But it has to be repeated a few times? And then it's annual? It's a whole thing."
This is my favorite thing to say whenever I'm talking about a new issue, which isn't really that big of a deal, but was caused by the other Big Deals and can't be ignored. "It's a whole thing."
We are nothing if not skilled at surgical math. That's when you guess and predict and allot and assume for the surgeries to come, as well as the corresponding labs, X-rays, and spinals that must be done. Hours of relentless legwork for something that's never guaranteed to work.
This isn't urgent. "This is a good year!" I say to anyone who can listen. Nothing is going to kill me quickly like "The Brugadas" and infections of before. So, why am I writing it down at all?
Sometimes all the little somethings make all the Big Deals feel that much more exhausting when we get to them.
I'm back to working now, almost all the time. Writing. Planning for Company 360's return. Training. Online ASL classes. More. I thought I'd have so much time to prep and plan during a pandemic, but most of the year was spent waiting for a surgery I needed most — static.
I'm still resentful, bitter. Scared of that happening again. Scared of why I must always say, "This isn't urgent. It's a good year!" to show that "I am not dramatic. I am super chill. I am really cool and badass. See me?"
I'm back to dreaming, too — big plans for projects in January and beyond. How do I make dreams work, knowing next year already has surgeries on the schedule?
In five years, I haven't known a year with fewer than two surgeries. I haven't known a year without infections in 10. I haven't known any years without worrying about all the don'ts and do's.
"This is a good year!" I say.
Am I ready for another one?
***
Note: Cystic Fibrosis News Today is strictly a news and information website about the disease. It does not provide medical advice, diagnosis, or treatment. This content is not intended to be a substitute for professional medical advice, diagnosis, or treatment. Always seek the advice of your physician or other qualified health provider with any questions you may have regarding a medical condition. Never disregard professional medical advice or delay in seeking it because of something you have read on this website. The opinions expressed in this column are not those of Cystic Fibrosis News Today, or its parent company, BioNews, and are intended to spark discussion about issues pertaining to cystic fibrosis.