How to Be Forgotten in 800 Words or Less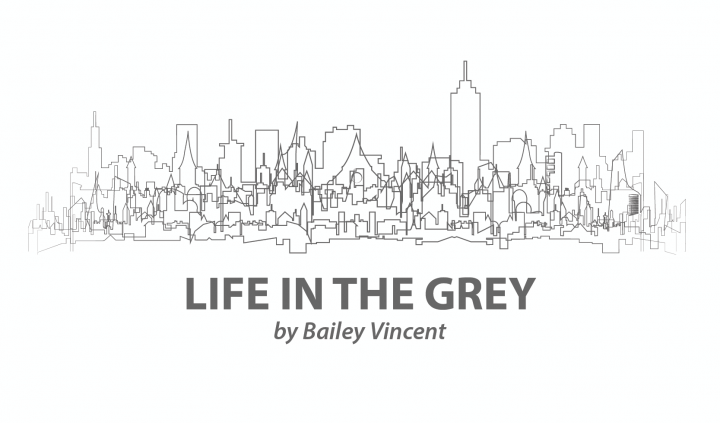 By the time you finish reading this, you'll have forgotten me.
I worry about being forgotten more than I should. I've lost countless friends whom I remember at odd times and think, "Wow, I haven't thought about them for so long." I remember random celebrities like Jennifer Garner and say, "Why hasn't Instagram shown her posts lately?" The algorithm of life fosters forgetting, and I know all too well we're always one paragraph away from disappearing altogether. Thinking about your legacy is human. It's selfish, yes … but so am I.
Yesterday, I woke up in horrible pain. Every few weeks, I'm stricken with crippling anguish that leaves me bent over in misery, hobbling to and from the bathroom and the couch like the hike to Machu Picchu.
"I've always wanted to hike Machu Picchu," I say, though I've never left the country. I don't have a bucket list, but if I did, that would be at the top (or I would be, depending on how high I actually hike). Despite the inherent clichés in wanting to "see the world" (like the graduating senior in every Netflix rom-com who believes wanderlust is unique and brave), it's what I want.
I became a mother at a young age and couldn't afford to travel. By the time I could, well … I couldn't, because that time has never existed. I was either too sick to permit high altitude or too broke from said sickness to permit anything else. So, here we are. I travel to and from the bathroom and the couch.
A bucket list is a luxury not all of us dare to dream about, because dreaming and disappointment are sometimes hard to distinguish. I've learned not to dream too big because I never know when The Rug will be pulled out from under me. I have two healthy daughters who are safe and sound, and miracles to be born by this body. I have water outside my window and coffee frequently in my cup. I have the capacity to write thoughts whenever possible, and dance feelings. So why tempt the gods of The Rug any more than I already have by surviving when so many haven't?
Last week, I self-published a book. It's just the beginning ("Album One"), and free or per donation, depending on someone's needs during this time. It's called "The Unreliable Ultimate Playlist of a Sometimes Dying Deaf Girl," and sometimes the sometimes-dying makes the dreaming feel selfish.
"It's now or never," my dad said as I considered writing it. "One of the greatest threats to your life is out there in the world right now, and you never know how many chances you'll get."
I've had far too many chances already. And yet, here I am, wishing all the fighting permitted some extra living, too. Is that selfish? Yes. But, again, so am I. For many, the wave of wanderlust is worse now than ever. We are contained inside, limited by our surroundings, and sometimes by ourselves as well. Is it really the sometimes-dying that limits me or is it just me?
"It would be so sad if on the other side of this pandemic neither of us have grown as people," I say to my husband. "This is the perfect time to work on ourselves, all our flaws and faults. We've been given a bubble to live in that we've never had before."
The truth is: We can't remember all the people we've lost all the time. I can write as many books as I want, and dream the biggest dreams, and check up on Jennifer Garner when the algorithm says otherwise, but The Rug exists whether we want it to or not, and eventually, no matter what we do, so does the forgetting.
Dreaming doesn't make us selfish. Wanting doesn't make us wasteful. Worrying about what we could lose doesn't make us fearful. It means we remember. Not because we looked down from the highest height or never felt guilty in the surviving, but because we looked up when it felt like we had nowhere to go at all.
We remember who's been lost by how we live.
***
Note: Cystic Fibrosis News Today is strictly a news and information website about the disease. It does not provide medical advice, diagnosis, or treatment. This content is not intended to be a substitute for professional medical advice, diagnosis, or treatment. Always seek the advice of your physician or other qualified health provider with any questions you may have regarding a medical condition. Never disregard professional medical advice or delay in seeking it because of something you have read on this website. The opinions expressed in this column are not those of Cystic Fibrosis News Today, or its parent company, BioNews Services, and are intended to spark discussion about issues pertaining to cystic fibrosis.