How I Failed to Cheat Death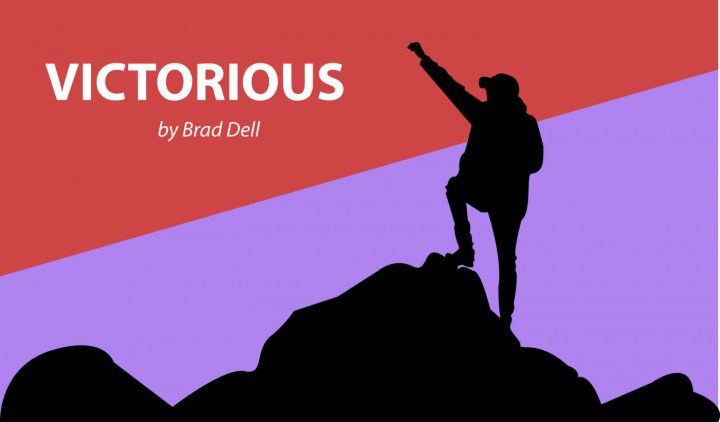 When feeling hurt or sad, I find my escape in rereading the books of my youth. They divert my mind from my woes and remind me that at least I'm not facing Voldemort or a clandestine agency bent on pulverizing civilizations.
While scanning for a read in my e-book library, I came across "How Have I Cheated Death? A Short and Merry Life with Cystic Fibrosis" by Tim Wotton. The man has CF and is in his 40s (he's still going!) despite being born into a world that didn't believe he'd live past his teens. In his book, he describes what he thinks helped him defy prognosis odds.
I'd purchased that memoir on Dec. 15, 2015 — 192 days before I'd nearly die from septic shock and 399 days before I got my double-lung transplant. That December, I'd grown desperate to live and devoured any and all literature on how to "cheat" cystic fibrosis.
Once doctors told me we were running out of options to treat my Mycobacterium abscessus infection, I tried everything from inhaling essential oils to taking only freezing showers and sleeping upright with my back against a wall. I tried things I'd normally consider ludicrous, but my brain was suffocated by both fear and lack of oxygen.
I read Wotton's book one late night and cried in frustration because there was no magic bullet folded within its pages that could cure the putty-thick mucus that clogged my lungs. I was drowning, and the book said that the key to cheating death was to exercise. That's excellent advice, and Wotton's story is compelling, but for someone who could barely walk to class, the guidance felt late. I wish I'd read the book years before when I wasn't yet drowning.
I can't turn back the clock, but I can warn you of CF's reality. You may think you always bounce back from your infections or that your CF isn't half bad, but those bacteria, viruses, and fungi in your lungs are deceitful — some lie in wait as "opportunistic pathogens." They're waiting for the opportunity of weakness, to strike all together and all at once. The stronger you are, the more able you will be to fight them off.
I cursed every fiber of my body, and cursed my old self while fighting up to the point of my transplant. Infections slammed me and demanded extreme amounts of energy, but my lungs weren't conditioned for heavy breathing, my body didn't have much fat to burn through, and my muscles had long since melted away from neglect.
I wished I hadn't quit every team sport I'd tried as a kid after a single season, I wished I hadn't quit mountain biking because I hated sweating, I wished I hadn't quit surfing because I hated accidentally swallowing saltwater, I wished I hadn't given up the gym because I was embarrassed by my coughing, I wished I hadn't given up yoga because I thought it was "unmanly."
Exercise is just one facet of CF care, but it packs a powerful punch, and unlike most treatments, at least you can find exercise to be fun — and it might even grow to be a passion.
According to the study "Exercise Is Medicine in Cystic Fibrosis," exercise can boost your exercise tolerance, respiratory muscle endurance, sputum expectoration, lung function steadiness, and life expectancy. It's pretty straightforward: Exercise works.
Follow Wotton's advice and exercise now to make your body a fortress, or follow my path and damn your future self by choosing to neglect fitness. I know that sounds harsh, but if harsh words help you to save your life, I'm not sorry.
***
Note: Cystic Fibrosis News Today is strictly a news and information website about the disease. It does not provide medical advice, diagnosis, or treatment. This content is not intended to be a substitute for professional medical advice, diagnosis, or treatment. Always seek the advice of your physician or other qualified health provider with any questions you may have regarding a medical condition. Never disregard professional medical advice or delay in seeking it because of something you have read on this website. The opinions expressed in this column are not those of Cystic Fibrosis News Today, or its parent company, BioNews Services, and are intended to spark discussion about issues pertaining to cystic fibrosis.