I Need to Give Up on Giving Up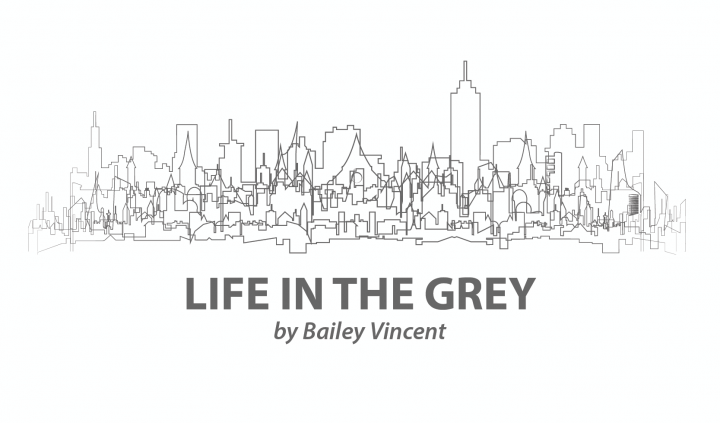 Sometimes I want to give up.
This is awful to say and even sillier to admit. But it's something I've been repeating more and more lately.
Someone recently asked me for "tips on staying mentally tough," and I wanted to reply, "I'm not." Not right now, anyway. I constantly feel as if I can't perform for others in the way that they need, and thus I am failing.
In some ways, my health has never been better. My sinuses and lungs are neat and tidy from surgery and a round of IVs at the start of the year, and diligent treatment and medication timelines have kept them decent ever since. I've gained a solid amount of weight after years of trying, and sometimes I can't believe how little there is to complain about.
Except, well, I'm complaining. I'm complaining because between a debilitating increase in joint issues in my hip and spine and reoccurring biliary backfires, I'm a pancreatic hellhole with a limp.
"Where do I put my hope?" I ask my spouse, though he has no more answers than I do. "Is there a fix on the other end of this, or would I make our lives less miserable if I just accepted it as the new normal?"
Maybe fighting and fussing don't do any good. Maybe I should accept, adapt, and shut up. I hope that between my liver and pancreas specialist and my orthopedist we can come up with solutions, although so far, I'm playing phone tag, waiting for follow-ups, and trying not to lose my mind.
I hate this. I hate complaining and pushing and positing theories. ("Maybe the pain in my back was never my acutely failing kidney. Maybe it's been my hip all along!") I don't even know how to write this column this week because my mind is consumed with how to make the pain go away and feel more like myself. (That's right. You were doomed from the start when you started reading this.)
In the last three months, I've gone from kind-of, sort-of dancing, moving, and eating to being unable to take a bath, sit, or even walk without enormous pain. Sometimes I dance through it and probably look OK to the outside world. Sometimes I even feel OK if the endorphins are high. But then I sit down and realize how hard sitting is again.
I attend physical therapy. I ice things. I take meds. I rest and rest some more. Still, no actual recovery has happened. If anything, I've gotten worse.
How much does my mobility really affect me? Does it warrant this much complaining? Personally, it's not only my bread, butter, and business, but also how I've kept my lungs dandy these last few years. I'm not ready to give it up yet. I'm not ready for this new normal.
But the light at the end of the tunnel doesn't seem any closer, and I don't know "where to put my hope" anymore. Giving up isn't something I want to do, but what else is there to do?
This time in history is weird, and my body feels even weirder. I cough in public and get looks. Someone talks to me and I can't communicate except to see their "clearly I'm talking to you" wiggling eyebrows above their mask. I wish I could read lips through fabric.
In some ways, I'm grateful this is happening while on hiatus from a busier side of life. Earning and creating from home, where no one can see how miserable I am, is much easier than disappointing someone in person. Dealing with the ups and downs of illness in the past (infections, surgical recoveries, obstructions) is psychologically easier for me than the constant, steady, static state I'm feeling now.
I know it's a marathon and not a sprint, but I'm apparently terrible at long distance running.
I don't want to disappoint anyone, but right now, I can't help but think that the person who is most disappointed is me.
***
Note: Cystic Fibrosis News Today is strictly a news and information website about the disease. It does not provide medical advice, diagnosis, or treatment. This content is not intended to be a substitute for professional medical advice, diagnosis, or treatment. Always seek the advice of your physician or other qualified health provider with any questions you may have regarding a medical condition. Never disregard professional medical advice or delay in seeking it because of something you have read on this website. The opinions expressed in this column are not those of Cystic Fibrosis News Today, or its parent company, BioNews Services, and are intended to spark discussion about issues pertaining to cystic fibrosis.