Diagnosis Privilege Can Be a Form of Discrimination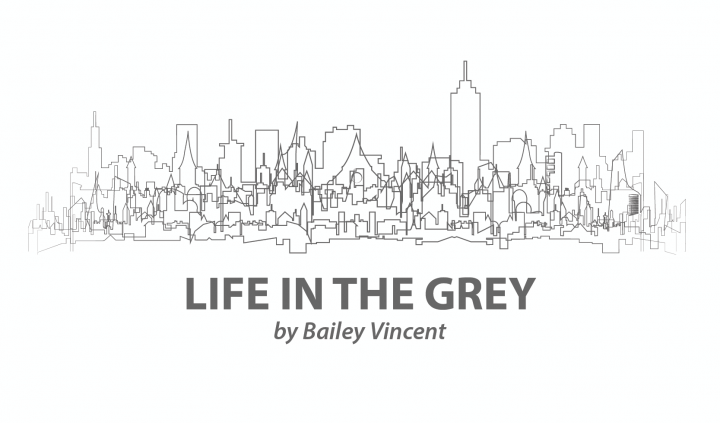 Privilege.
Everywhere we look, we see the word privilege, and it's hard not to feel attacked or defensive for what we feel we can't control, right? Poor me and my white, thin, cisgender body. It really is so hard to be misunderstood!
To be clear, that was sarcasm. And to be even clearer: I can control it. To not know or recognize my own societal privilege is to be privileged in the worst way.
Recently, a tweet by Imani Barbarin stopped me in my tracks:
Diagnosis privilege. Why don't we talk about this more?
Personally, I can speak to economic privilege more readily as a patient. In this year alone, I've grappled with affording to leave the hospital for IV treatment at home due to the upfront cost. (Keep in mind that it is costlier for the hospital to keep me than for outpatient care.) I have skimped on meds because copays just wouldn't play. I've accepted charity, swallowed shame, and continued to wonder if last year's medical bankruptcy filing was for naught because medical bills already are sky-high this year.
"Other families need this more," I told my CF clinic while participating in a program that donated nutritional shakes and snacks to those needing a boost of Boost during our pandemic pause. We keep our heads above water most of the time, so who am I to take?
But my clinic assured me that the only way to show there is a need for these programs is for patients to actually participate, and there is a need. (I drank every single shake and actually gained 5 pounds, perhaps because I wasn't stressing about skimping or saving for once.)
You might ask: "Why don't you just work more?" If these photos show anything, it's that I wish I could. I miss my job more than anything in the world. Despite this, most of my time over the years has been volunteered. This is in part because I want my nonprofit to succeed, and in part because the schedule I somatically keep is inconsistent at best.
If I were to receive unemployment right now, it would be over four times as much as my disability allotment. To surmount this minimal amount, I would have to earn about $1,500 a month for three consecutive months. I've never been able to do so (health intervenes and forces time off), though it is obsessively and consistently my goal.
"The average cost of living is higher than the allowable amount of combined assets for someone receiving SSI," a recent Instagram post by @i_weigh relayed. "This often leads to perpetual poverty."
Although not every patient benefits from fiscal advantage, there always is advantage we don't see. Our charts note all sorts of things about our person that have nothing to do with our body — how "agreeable" we are or how "pleasant," or how well we understand what's going on. Sometimes I wonder if my "points" go down when I don't have a good interpreter or can't read the lips of the physician at hand. Am I less agreeable? Will they care less?
But none of this seems as daunting as living in diagnostic limbo. The judgment and trolling on the internet of those without definitive heredities are terrifying. Just because someone cannot dedicate their lives to being identified beneath a singular umbrella does not make the rain any less wet.
What about patients who don't have the ability to shuttle back and forth to doctor after doctor looking for answers? At my most recent procedure, I can't just take an Uber and cab home — I needed someone I personally know to take me home. Not everyone has a person, or gas money, or any of the advantages we assume when assuming toward another.
The truth of the matter is I'm lucky to have a diagnosis, treatment plan, and consistent care center, but not everyone can say the same.
Every time we attack someone else online for their medical journey, we show our privilege. And even if race is not the motivator, economic and environmental variables certainly play a part.
I'd love to be dancing right now. I'd love to be low-risk enough to assimilate into society again, mask and all, like a great many can. Instead, I have to stay alive, afford copays, and keep keeping above the water, with an income that's less than one-fourth of what is deemed livable.
Am I one-fourth less human?
Even then, even now … I still have privilege.
***
Note: Cystic Fibrosis News Today is strictly a news and information website about the disease. It does not provide medical advice, diagnosis, or treatment. This content is not intended to be a substitute for professional medical advice, diagnosis, or treatment. Always seek the advice of your physician or other qualified health provider with any questions you may have regarding a medical condition. Never disregard professional medical advice or delay in seeking it because of something you have read on this website. The opinions expressed in this column are not those of Cystic Fibrosis News Today, or its parent company, BioNews, and are intended to spark discussion about issues pertaining to cystic fibrosis.