Diet Tips from a 'Dying' Girl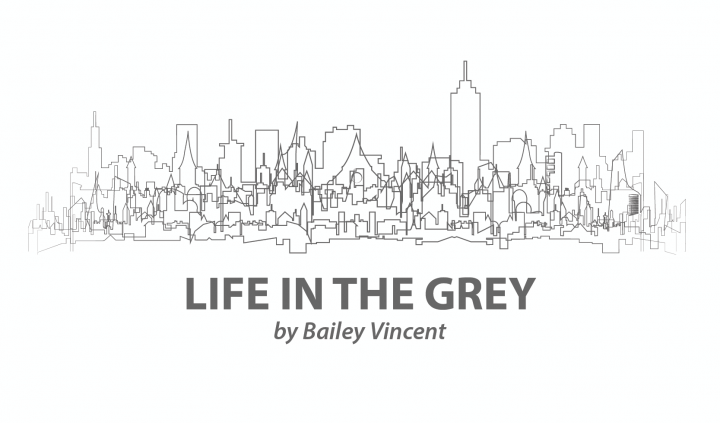 This is going to feel like something you've read before.
It's going to say things like, "Don't assume just because someone is thin they want to be this weight," and, "It's so hard being judged for something you can't control." All that is true.
I have read the skinny-sick posts, where we grapple with identity and the wish to gain more weight. I have written the skinny-sick posts, where I explain how the frequent "I'll give you some of my weight" or "Let's trade places" comments make me feel.
But this post is different.
Though a great many skinny-sick people know how frustrating it can be to be told by their medical team that they still need to gain weight — myself included — I have something else to say.
Here it is: Even as someone with a pervasive progressive illness, missing organs, a horoscope of scars and stars, and the very real risk of infection-based death while being underweight, it is still easier for me to exist in society's eyes than it is for someone who is considered overweight.
That's a fact. Any underweight allies who can't see this and truly support their peers don't realize their own privilege. I know I have plenty. And it's not a comparison, of course! Body shame and stigma exists for all of us. This is also a fact.
Have a body? You've got shame. Every time I go to write about my own frustrations with health, however, I can't shake the knowledge that, like it or not, some people still want to look like me.
Some people would literally rather be "dying" and skinny than the alternative. Think about that. That is a perspective we cannot share with everyone.
Every time someone tells me, "I wish I had that problem," I can't help but wonder, How much am I contributing to this problem by not talking openly about this? Even when I'm at my weakest (and sometimes, getting the most compliments), I don't like my body more.
I am capable of hating myself at any size.
My partner, who often feels pressured to bulk up, admits he will never relate to what it is like to grow up as a little girl in America. And for all my relief in his validation, I will never know what it's like to grow up with curves in America.
Every time a well-meaning peer tells us, "I wish I had that problem," we consider our response. And in a parallel universe, mine would go something like this: "Well, you can have it, but you also have to have crushing pancreas pain in your upper left quadrant that makes it hard to cough. And you need to cough, by the way, all the time or your colony of dormant lung terrorists will land you in the hospital. And you'll have poop that goes from day-glo yellow to tissue-paper white at a moment's notice. Also, you won't be able to enjoy food in its entirety because some days it makes you sick, and other days it also makes you sick. And if the gastro warfare isn't bad enough, most of your other organs will want to hurt you, too. Thanks for asking."
But I don't reply like this, and I don't actually want to, as fun a run-on it might be. Because the truth of the matter is, that person is in pain, too.
And although it might not always involve bowel movements that are ready for a black light rave DJ'ed by Moby, it's a pain I will never completely understand.
Most of us have the same toxic wiring. My brain is a library of body image lies; a jukebox that can report trends, tips, and totalized calories no matter how sick I am.
I remember magazines telling me to cut the pockets out of my denim shorts, because that millimeter of fabric might make my hips look smaller. "I shouldn't eat as much as you," I've told my partner on more than one shameful, habituated occasion — because every good girl knows, if you enjoy food equivalently to your theoretical boyfriend, you'll gain that troublesome new-couple happy weight. He replies, "You should eat more than me."
I can't undo what's been done here.
This was not the fault of a prepubescent girl trying to navigate the world. And guess what? Even in a sick, fallible, painful body that gets stares and sideways commentary, this cross is considerably more socially acceptable than curves.
We are dying. We are killing our little girls. The healthy ones, the dying ones: all of us.
Even though our bodies still stand, sometimes united and sometimes apart, pieces of us are lost and gone forever.
***
Note: Cystic Fibrosis News Today is strictly a news and information website about the disease. It does not provide medical advice, diagnosis, or treatment. This content is not intended to be a substitute for professional medical advice, diagnosis, or treatment. Always seek the advice of your physician or other qualified health provider with any questions you may have regarding a medical condition. Never disregard professional medical advice or delay in seeking it because of something you have read on this website. The opinions expressed in this column are not those of Cystic Fibrosis News Today, or its parent company, BioNews Services, and are intended to spark discussion about issues pertaining to cystic fibrosis.