Do You Feel What I Feel?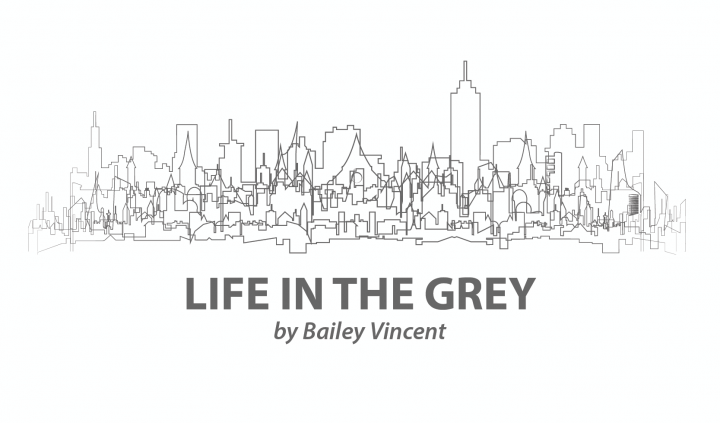 I am going to explain what it's like being in this body.
But before you read this, you need to know it's not because I have a "woe is me!" attitude or want condolences or pity. I am lucky to have this body. This body is lucky to have me. We tolerate each other. It could be worse.
Yet, if someone asked me on my deathbed what my favorite feeling was while being alive, I know exactly how I would answer. It wouldn't be love and it wouldn't be happiness … it would be empathy. Having empathy is (or should be) what it is to be human.
If we could all work our empathy muscle more, it could possibly cure a lot of ails in the world. Of course, it can't cure actual physical ailments, though that hasn't stopped me from trying.
"Do you understand?" I ask my partner all the time.
On an intellectual level, I know he understands (after all, I fell in love with his brain), but on an emotional level, I just want to be heard. And by heard, I mean felt.
"Do you understand?" really means, "Do you have a few seconds to imagine you are me, and in doing so, find new appreciation and fall even more madly and deeply in love with me?" That or, "Can you take a minute to pity me, and thus not care if I watch Netflix and pout all day?"
More often than not, however, my husband will express frustration at having to imagine my pain.
"I am already an empath," he explains. "If I put myself in your shoes, I won't be able to function."
It's hard to imagine how others function in circumstances we can't imagine. But because I'm selfish, sometimes it's exactly what I want in life.
It's not because I have the martyr-mother syndrome depicted in "I Don't Know How She Does It" (although I do want people to say, "I don't know how you do it."), but because I am the baby of five children and all I want on my deathbed is for my older siblings to approve of me. That and empathy. (There's a lot happening on this deathbed, but undying-dying neediness is definitely the top priority.)
So, what would happen if we put ourselves in another's shoes more often?
Today, it was hard to walk because I moved a lot yesterday. For me (and many others), that's all it takes to feel like I literally got hit by a bus.
I get sore from existing, sometimes. And when I'm sore, it's not just ice baths and achiness; it is actual limited mobility, stiff joints, and struggling to cough.
I'm sure there is a name for this. I'm sure it's connected to something like arthritis or bone degeneration or slothlike recovery rates, but it's one of the little things I wish others understood.
Chronic sufferers have big things and little things. The little ones — like next-level soreness, throwing up every day from coughing, or near-constant sinus infections — are often someone else's big ones.
We learn to laugh about it and we learn to bite our tongues. We also learn (or at least try to learn, in my case) to flex our empathy muscle in reverse, so we don't become victim opponents. But sometimes it's the little that really pushes my big over the edge.
"Why do you want me to feel something that's awful?" my partner asks me. "Why would you wish that upon me?"
"I don't wish it upon you," I explain. "I just want someone else to understand. Even for a second."
And that's really the marrow here. I don't want the people I love to hurt. I don't want them to feel the big or the little or anything between. But I do want them to feel … on a level they may never achieve.
Often, the only people who truly can understand are those going through it themselves, and we aren't even supposed to be around them.
In an ideal world, I wouldn't want anyone's empathy or approval or anything else.
But this isn't ideal, and sometimes, wishing is better than hurting. Reaching out is preferable to retracting.
And empathizing, in any form, is better than not.
Understand?
***
Note: Cystic Fibrosis News Today is strictly a news and information website about the disease. It does not provide medical advice, diagnosis, or treatment. This content is not intended to be a substitute for professional medical advice, diagnosis, or treatment. Always seek the advice of your physician or other qualified health provider with any questions you may have regarding a medical condition. Never disregard professional medical advice or delay in seeking it because of something you have read on this website. The opinions expressed in this column are not those of Cystic Fibrosis News Today, or its parent company, BioNews Services, and are intended to spark discussion about issues pertaining to cystic fibrosis.