The Scenes in 'Five Feet Apart' that Tore My Heart
Heard enough about "Five Feet Apart" yet? I know you're begging to read just one more piece about it, right?
I saw the movie about a week after its release and wasn't planning to write about it. Certainly not about how ethically (and cinematically) good or bad the movie was. Our community has kicked that dead horse plenty, and kicked each other plenty more.
This column is about scenes in "Five Feet Apart" that sparked memory and fierce emotion. The scenes that made my eyes and palms feel all watery.
Oh, obviously, spoilers below.
When Stella and her mom share a moment.
In case you forget or haven't seen the movie, Stella is the CFer awaiting her lung transplant.
When Stella's milkshake spilled and her mom cleaned it, she gazed at her daughter with slightly watery, adoring eyes. My eyes got slightly watery, too. When I awaited lung transplantation in 2016, the tragedy of the situation was not that I might die, but that I might die before my mom and my dad. I have nightmares about them facing their son's death.
The look in the eyes of Stella's mom was familiar. I remembered it from before my transplant, when my dad massaged my aching shoulders and neck or when my mom would make my favorite food and watch as I took one or two tiny nibbles. They were fulfilling needs that originated from suffering, but those were moments of bonding and love, when my parents could have thought they might be some of our last memories together. As Stella's mom cleaned up the milkshake, she also mopped up a memory and stored it for later, soaking that moment into her brain for future review.
Scenes exhibiting the staff's tough and tender love.
The movie's main nurse was a bundle of intimidation and care — tough love. She gave the frank truth to CFers, that their mistakes could kill them and that awful treatments exist for a reason. She reminded me of a couple of nurses I've had whom I could always trust to kick my butt when I was unmotivated. On the other hand, Stella's doctor played the part of the worried and compassionate doctor who pushed patients through fire and hell to save their lives, all while heartbroken at the torture necessitated. She reminded me of a couple of my beloved doctors who also saved my life between hugs and tears.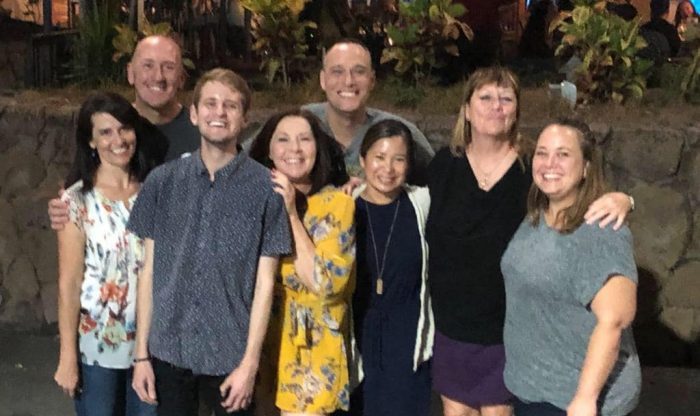 The Stella and Will treatment montages.
Many are critical of the trope that Will (Stella's love interest, who also has CF) only began taking care of himself for the sake of love, saying it's unoriginal and lame. Maybe that's true, but I honestly didn't want to even consider a lung transplant until I fell in love. I fought for a future with my then-partner rather than for myself alone. That may have been the wrong attitude, but man, that montage still hit me hard. Romance can be a whopper of a motivator, huh?
Will declaring he wanted to live to travel.
I've covered it loads in my columns, but I'm addicted to travel. There's something about it that so perfectly defies my former life of intense sickness. I teared up when Will revealed his hopes. I type this during a trip in Philadelphia as I prepare to hop on a train to New York City and Boston. Last month, I was in Australia. Next month, I'll be in Jordan. I need to keep traveling. When a transplant social worker asked what I'd do post-transplant, I declared that new lungs wouldn't be a life extender, but a reset button. I'd live life to the max.
Stella fearing the '5-year post-transplant lifespan.'
Stella repeated that transplant would be "only" a five-year extension on life. I thought the same before I researched transplant and realized that statistic is misleading. We can live much, much longer. I plan to live until I'm 152! But even if the statistics are true, well, I've done more in my two years since transplant than in the rest of my life. I'm not exaggerating. The idea of even three more years thrills me. Five years isn't too short, especially when you're finally breathing deeply again. (Yes, I know many die before five years. Take the gamble.)
Seeing the death of a friend.
Watching any friend die is traumatizing. But watching a friend die and realizing you will likely die the same way? Wow. When the movie showed Poe, purple and suffocated, my heart dropped into my stomach. I recalled the photo of a friend who'd died from CF, purple with a mess of tubes stuck in her skin, drowned hundreds of feet above sea level. I'll never forget that. If Stella were real, she'd never forget seeing Poe's body. I don't want to be the purple, tubed, drowned body. I'd rather die any other way. Any other way.
Stella wanted desperately to hug her friend. I can take no greater joy than hugging my fellow transplanted CF friends. Hugging them tight and saying, "We made it. We're together now." Zero feet apart.
***
Note: Cystic Fibrosis News Today is strictly a news and information website about the disease. It does not provide medical advice, diagnosis, or treatment. This content is not intended to be a substitute for professional medical advice, diagnosis, or treatment. Always seek the advice of your physician or other qualified health provider with any questions you may have regarding a medical condition. Never disregard professional medical advice or delay in seeking it because of something you have read on this website. The opinions expressed in this column are not those of Cystic Fibrosis News Today, or its parent company, BioNews Services, and are intended to spark discussion about issues pertaining to cystic fibrosis.