Does Having CF Affect a Career Negatively or Positively?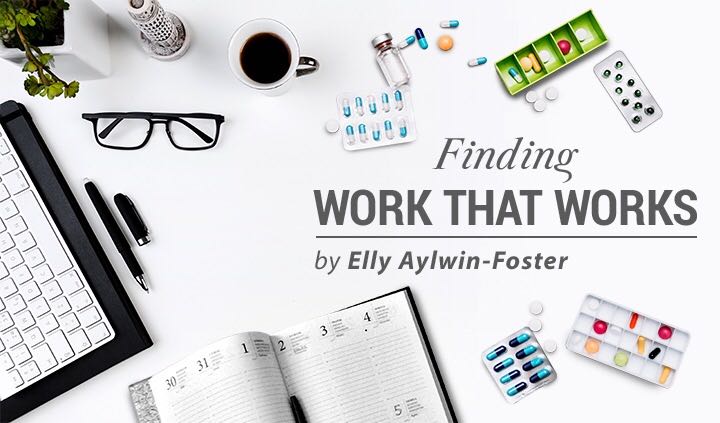 I've written recently about getting more feedback and input from the CF community for this column. I love sharing my journey with you, but I'm only one person. Through this column, it's my ambition to start some big conversations on the impact the CF community is making professionally and to address the barriers that make it harder.
The reason I think this is so important is neatly encapsulated by a conversation I had with a physiotherapist as an inpatient in February. I was bemoaning the lack of sick pay as a self-employed person. He shocked me by responding, "Aren't you on disability? I thought all people with CF were."
Last week, CF News Today's community manager posed a question to followers on social media: As working (or previously working) adults with CF, has it affected your career positively or negatively? While depending on your views you might think this a clear-cut question, the answers proved that wasn't so.
I could write a very long column on the ways CF makes having a career harder and indeed impossible in many cases. But I don't want to do that today. The April sunshine has poked its timid face out from behind the clouds, and I don't want to drive us so far into misery and gloom that there's no coming back. You have the news to do that for you.
Followers shared a wealth of stories and situations with us. Many readers said that CF forced them to think out of the box and forge careers in unexpected directions. I've spoken to people with health conditions who have ended up working for family businesses — with the insider understanding and support that hopefully comes with that, a theme that was repeated here. And several readers told us of how they transitioned from desk jobs to jobs that required them to stay fit and active, in order to stay healthy for as long as possible. Self-employment was also common.
Naturally, it wasn't all positive. Some people trained for dream careers and weren't able to follow through due to their health. Others felt CF had strongly prevented them from seeking promotions or advancing more quickly in their role. Many others worked for years before applying for disability benefits.
What intrigued me is how many people had positives and negatives to share at the same time. They acknowledged that CF dealt them a hand that made it difficult to pursue some ambitions, yet they found it also gave them a focus and a reason to try harder in others. I think this matches my own feelings perfectly.
I've often asked myself the impossible question of what I'd be like without CF. I have no shame in admitting that living with CF has shaped my personality and ambitions massively. While it's a headbanger of a question and possibly a pointless exercise, I have come to two conclusions. If I was healthier, I would be more adventurous and spontaneous. It's possible that I would have taken up some of the riskier opportunities I had in the past and probably worked abroad for at least a year. But I also think I would be restless to a fault, or maybe I'd struggle to find my place in life. And honestly, I think I'd be less driven by the purpose that having cystic fibrosis has given me to succeed, on my own terms.
To stay up to date with my writing and contribute to my book on life with chronic illness, visit professionalsickgirl.com.
***
Note: Cystic Fibrosis News Today is strictly a news and information website about the disease. It does not provide medical advice, diagnosis, or treatment. This content is not intended to be a substitute for professional medical advice, diagnosis, or treatment. Always seek the advice of your physician or other qualified health provider with any questions you may have regarding a medical condition. Never disregard professional medical advice or delay in seeking it because of something you have read on this website. The opinions expressed in this column are not those of Cystic Fibrosis News Today, or its parent company, BioNews Services, and are intended to spark discussion about issues pertaining to cystic fibrosis.