I'm Holding a Funeral for My Former Self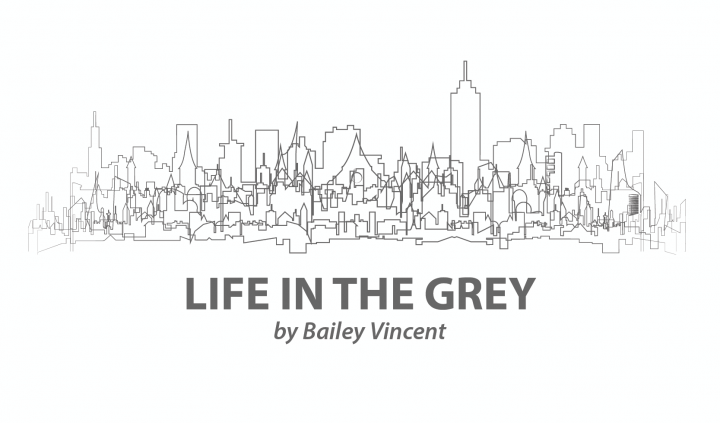 I am at a loss with loss.
Yesterday, I lost my last remaining telecommuting job, my dance company (in the sense that we are now on a long-term hiatus), our show that was only weeks away (and has now been postponed), my keys, and my mind.
If you're like me, you're sick of seeing sickness in the headlines. You're scared. And even if you know information is necessary and not going away anytime soon, you wish you could press pause and find a safe space instead. You might not want to read about COVID-19, and I might not want to write about it again, but the fact of the matter is that it is all-consuming (evidenced by this column).
I don't want to face loss lexicons or fear fascinations because, well, it's already a fluency with which I speak. I have lost many to cystic fibrosis throughout the years and know I'll lose many more. My phone remains a tomb of texts I'll never delete, photos I won't extinguish. Obituaries atop refrigerator doors.
Still, the only way to not know loss is to not know life. I've watched my best friend mourn the love of hers — replaying voicemails and mementos, witnessing him in every butterfly or bird she sees.
I've felt what it feels to feel your partner — my husband — lose a parent long before the purported time to lose one. To not be a part of the memories being missed. To not be able to do what is needed to take away the pain. To fail him again and again.
No one can win at losing, but I certainly have come close to losing at it. I have more regrets than you can imagine, more remembrances than I can forget. Maybe it goes without saying that I should understand how jobs, and passions, and pastimes aren't worth real grief right now … but why can't I stop myself from feeling it?
"If I'm in pain or infected, I always have a goal. I have to get back in the studio and create no matter how much it hurts. That's what keeps me going," I told my partner this week, while pretending not to be losing at losing. "What will I do now?"
The ugly truth is: I'm afraid of being a sick person.
"What will push me through the pain?" I asked. "Without it, I'll want to give in, hold still, and just write."
What is wrong with holding still and writing? Nothing. It's one of my favorite things to do (evidenced by this column). But, at least for my selfish self, I'm scared to lose that which deludes me into thinking the pain is worth it. It begs repeating: I am a sick person who is afraid of being sick.
This pain isn't going away. It is part of me. And like my selfishness, it only grows worse with time. How do I stop from becoming this entirely?
"You can dance at home," someone might say, and I would politely agree. I have been doing so and will keep trying. However, there is something about dancing in a community space while breathing alongside others that simply cannot be replaced. For someone else, this could be exchanged with shared sporting events, gyms, college classes, churches, monthly meals, shopping malls, or even just seeing a doctor tangibly.
How do we face the inability to be face-to-face? Sure, we will survive the loss of being person-to-person, but what happens to a person without it?
The loss is small, but it's still a loss. I am losing the smell of a marley floor when walking through the door, the feeling of expansive emptiness ready to be filled by soaring movement. I am losing the chance to spin, unabashedly, without worrying about coffee tables, counters, or kittens in the way.
All in all, I am losing my safe space. My church. The place where I can tune out of myself and in at the same time. We all have some sort of safe space in this world, and (even if we are lucky to have a home, our health, and our lives when so many do not) it is hard to press pause on whatever stops us from feeling the ever-present, constantly pressing, perpetuating push of pain.
It's the pain of being alive. The pain of being human. The pain of dancing alone.
I am losing the privilege to not hold back.
That sentence is worth grieving, alone.
***
Note: Cystic Fibrosis News Today is strictly a news and information website about the disease. It does not provide medical advice, diagnosis, or treatment. This content is not intended to be a substitute for professional medical advice, diagnosis, or treatment. Always seek the advice of your physician or other qualified health provider with any questions you may have regarding a medical condition. Never disregard professional medical advice or delay in seeking it because of something you have read on this website. The opinions expressed in this column are not those of Cystic Fibrosis News Today, or its parent company, BioNews Services, and are intended to spark discussion about issues pertaining to cystic fibrosis.