I'm an Adrenaline Addict, but It's Time to Minimize Risks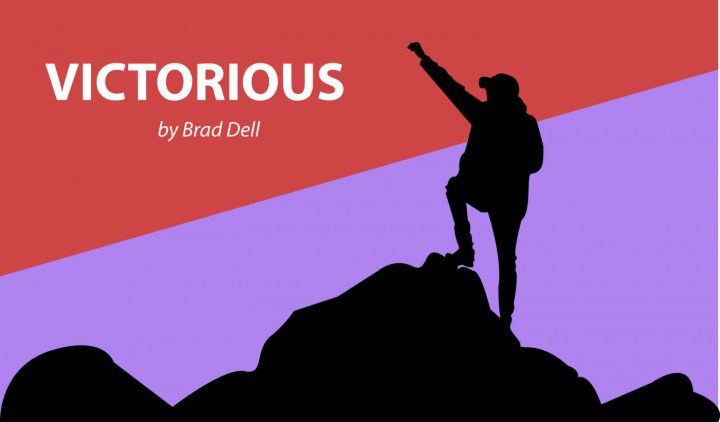 Many people think I'm reckless … and I guess I really kind of am. I blame a doctor for that. Years ago, I had a showdown with yet another infection that threatened to end my life, or at the very least — doctors said — threatened to force me into a wheelchair.
I do very much enjoy a challenge.
I wiped my hands clean of another slain foe by walking out of the hospital on my own two feet. While I signed discharge papers, a doctor remarked that I had an "uncanny ability to heal." A devout nerd, I proudly drew a comparison with the indestructible Wolverine of the Uncanny X-Men. (CFers are mutants!)
Pre-transplant, I did reckless things because I was severely depressed and thought I'd always recover anyway. I rarely did my medications and yet I kept bouncing back … until I didn't. At least, not with my old lungs intact. Post-lung transplant, I'm obsessively "compliant," even if that word still triggers irritation. I can't remember the last time I missed a medication and I wash my hands so vigorously for dinner that you'd think I'm readying myself for brain surgery.
But despite my precautions, I still throw myself into dangerous living. I wanted to celebrate my lung transplant, my second wind, by living unlike I'd ever lived before: leap into new adventures, take unfamiliar risks, grab life by the horns. A transplant doctor once told me not to live in a bubble. I'm not sure that doctor meant I should travel all over the world and become a daredevil Yes Man, but he inspired me nonetheless.
To this day, I joke with people that they shouldn't worry about me because I'm Wolverine.
Friends yell in fright when I dance near a cliff: "What? I'm Wolverine! Let me enjoy this!"
Friends ask if I'm afraid to travel while immunosuppressed: "Nah. I'm Wolverine! Plus, I haven't been sick in three years!"
Friends chide me for wandering outside (masked up like a superhero) while a nasty germ tours the globe, hell-bent on canceling the human race: "Chill out! I'm Wolverine! I ain't afraid of a little bug!"
Reckless, yes. (What? So is Wolverine! Don't look at me that way … OK, OK, fine.)
Honestly, the risks are what have made my transplant life so incredible. I think I'd rather have these past three years since my transplant and pass away, than have lived 10 years in fear of adventure. But an extra seven years of living after having had my three years of fun? I fancy that future.
I gamble for adrenaline exhilaration, and sure I've been stupid lucky, but luck doesn't last forever. I've gotta hand it to my friends and family: It's time for me to practice a little more caution.
Maybe I need to stay secluded for just a few months so I can live many more years. Maybe I need to be wise in selecting travel destinations rather than simply shooting for "exotic" so I can have 20 more travels instead of five more. Maybe I need to wear my mask more often even if I look freaky, so I don't look freakier with a breathing tube one day. Maybe I need to surrender some wild times with friends today so I can one day think about having child-safe road trips with a family of my own.
A few days ago, my friend told me I'm lucky to have people looking out for me, "since you don't fear for yourself."
I guess I'm writing this column to thank my friends and family for knowing I'm not really Wolverine and am in fact more fragile than the average person regardless of how "big" my life is. Thank you for loving me enough to scream "No!" when I laugh "Yes!" Thank you for not inviting me to dangerous outings you know I wouldn't be able to resist. Thank you for not letting me eat runny eggs, even if it's only because you want my share. Thank you for loving me enough that you actually care how long I stay on this earth.
Fine, I'll try my hardest to stick around, even if it's just for you and you and you. But, hey, you owe me a road trip and scrambled eggs.
***
Note: Cystic Fibrosis News Today is strictly a news and information website about the disease. It does not provide medical advice, diagnosis, or treatment. This content is not intended to be a substitute for professional medical advice, diagnosis, or treatment. Always seek the advice of your physician or other qualified health provider with any questions you may have regarding a medical condition. Never disregard professional medical advice or delay in seeking it because of something you have read on this website. The opinions expressed in this column are not those of Cystic Fibrosis News Today, or its parent company, BioNews Services, and are intended to spark discussion about issues pertaining to cystic fibrosis.