Stuck Between Nostalgia and Reality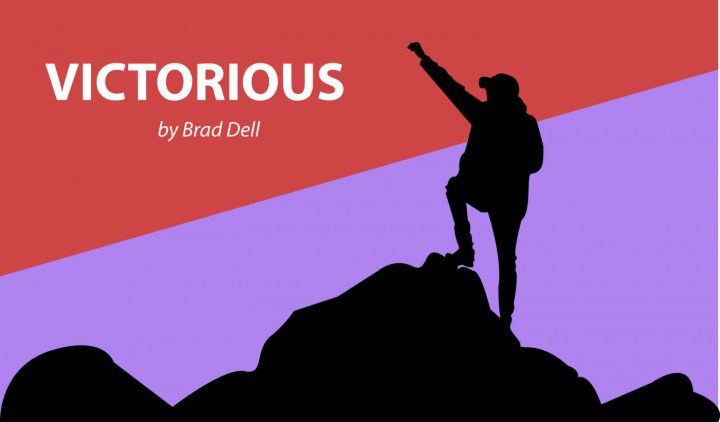 "I love the smell of napalm in the morning," said Lt. Col. Bill Kilgore. He proceeded to describe bombing a hill, and how the resulting carnage "smelled like victory." He then frowned and said sadly, "Someday this war's gonna end."
Kilgore serves as the war addict archetype for the film "Apocalypse Now." My dad has quoted the napalm line for years, to my laughter. But the last time I heard it, it hit me a different kind of way. Oddly, I felt Kilgore's pain. He'd given a fight his all, and he couldn't imagine his purpose once the war ended. He breathed war. It felt like all he knew.
I breathed CF. It felt like all I knew. At least until I had my lung transplant. My war has ended, for now.
Transplant life has been stable. Too stable. I miss the adrenaline. I miss the glory of emerging from a grueling hospitalization, knowing I've evaded death yet again. I miss the gratitude of finally breathing in fresh air and noting that it smells like victory. I miss sleepless nights of researching mystery symptoms, rejoicing in the dawn light when I strike gold. I miss knowing my purpose: survive. Sometimes, I wake up all groggy and find myself thinking back to when I'd awaken to a nurse messing with my IV. I love the smell of saline in the morning. Nostalgia is a trip, huh?
Nostalgia. Its original definition is "acute homesickness." It's a master of illusion, tricking me into thinking things were what they were not. My subconscious says things that my conscience believes to be silly, like, "You miss your medical crises, Brad."
For example, the hospital feels like a home, and at times I feel homesick for it. There, I learned to be courageous, my care team was family, I conquered superbugs and sepsis, I felt confident, and I learned patience. But the reality is that in the hospital I was also most fearful, at my loneliest, I was brutally broken, I felt useless, and I drowned in panic attacks.
Another example: There have been times that I've daydreamed about needing another transplant. I daydream about knowing my purpose — to survive — and think of how confident I feel when navigating a medical crisis. CF is like the surf: Respect it, knowing it could pulverize you in a heartbeat. But if you learn to ride it, the adrenaline is incomparable. Or, that's how I remember it.
I've felt great delight when loved ones have gotten sick. No, I wasn't thrilled that they were sick, but I relished the opportunity to help them, to make their war partly mine. I'm a medical mercenary: I'll fight with them in doctor negotiations and against side effects, and I'll use all resources at my disposal to identify and eliminate their mystery symptoms. I'll drag them through the suffering and get them back on their feet — it's what I was trained to do.
I guess what I'm saying is that I'm pretty messed up in the head.
It's difficult for me to accept that CF no longer rules my life. I know I'm not alone. Mom called me the other day so she could describe her dream. In it, she told doctors they were doing everything wrong in my treatment. Frustrated, they kept reminding Mom over and over that I don't have CF in my lungs anymore, that thanks to the lung transplant, we don't play life by the same rules.
I don't yet understand the rules of being healthy. I don't know how to have a conversation without repeatedly mentioning my disease. I don't know how to plan for the future without a limbo-low bar of expectation. When I was a kid, I couldn't look into the sky without grabbing hold of earth. I was afraid that if I looked up without grounding myself, I'd float into the big, empty sky. Now, my future looks all big and empty and I feel like I need to hold onto my disease, as dirty as it is. Some people see the big, empty sky and think it's beautiful. It frightens me.
Surviving was my expertise and livelihood. But thriving? I'm still figuring that out.
Maybe this is a twisted case of Stockholm syndrome. Have I fallen in love with my old captor? Unhealthy, dirty love holds us back. In time, I'll learn to let go of the earth and float into the big, empty sky. Maybe up there, I'll finally come to an acceptance that I'm free and the possibilities are endless.
***
Note: Cystic Fibrosis News Today is strictly a news and information website about the disease. It does not provide medical advice, diagnosis, or treatment. This content is not intended to be a substitute for professional medical advice, diagnosis, or treatment. Always seek the advice of your physician or other qualified health provider with any questions you may have regarding a medical condition. Never disregard professional medical advice or delay in seeking it because of something you have read on this website. The opinions expressed in this column are not those of Cystic Fibrosis News Today, or its parent company, BioNews Services, and are intended to spark discussion about issues pertaining to cystic fibrosis.