Full Disclosure: A Tale of Professional Rejection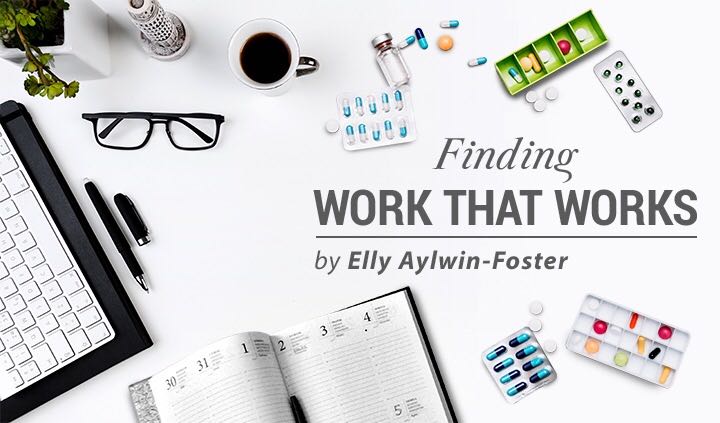 Disclosure.
What a heavy word.
While most people have some aspect of their lives hidden from view — or perhaps kept secret — for someone with cystic fibrosis (CF), disclosure can be a particularly anxiety-inducing word.
I believe that CF should never be a secret. How can something that has altered our bodies irrevocably be hidden? Secrets by their nature imply guilt or shame. But we should never feel shame about disclosing our CF.
However, I haven't always believed in that previous statement.

Disclosing CF in the workplace is a particularly polarizing issue in our community. Almost everyone with CF I have asked has a different strategy for discussing — or not — their health at work. Unsurprisingly, in a 2016 study looking at how and when people with CF talk about their condition, bosses and co-workers were the least likely to be told.
If a person does disclose their illness, they face potential discrimination, and if they don't reveal their health status, they risk legal consequences; it can feel like a "damned if I do, damned if I don't" situation. Disclosing CF in the workplace feels different than in any other arena of life. The financial uncertainty that comes with revealing your health status is unique.
Fortunately, I haven't encountered noteworthy discrimination at past workplaces. However, I have a tale of professional rejection to tell — as I suspect most other adults with CF do, too.

Like many college graduates during the recession, I set my sights on finding work far away from home; specifically, a teaching placement in South Korea.
The application process was relatively simple. I aced the interview while mentioning that "I had a lung condition which didn't affect my ability to work full-time." This was 100% true at the time. The interviewer was unconcerned and delighted to have me on board. He requested a doctor's note as a formality.
Thorough (and rightly so) as medical professionals often are, my CF consultant wrote an exhaustive account of my condition, including multiple secondary diagnoses. He did include my capacity for work and my high lung function, but as I had suspected, the damage was done.
I forwarded the doctor's note with a heavy heart. I heard nothing for over two weeks while other applicants in the program received final details and checklists to begin the trip of a lifetime.
Later, I received a painfully formal notification by email containing the sentence: "We regret that we are unable to progress your application." This was despite my acceptance into the program having been previously assured.
Rationally, I could understand the decision; in 2011 there was a surplus of travel-hungry Western graduates beating a path to the "Land of the Morning Calm." Korean culture was in vogue, K-pop was growing in popularity, and to curious young eyes, it was a country of unique adventures. I was merely one in a thousand — and on paper, I carried a greater risk than other applicants.
However, my rationalizing didn't prevent the experience from affecting me deeply. For years, I was convinced I would be passed over at job interviews if I disclosed my CF. If I could be rejected at aged 23, despite having very little lung damage and possessing an excellent degree, I reasoned that there was no hope for the future.
Fortunately, at 30 years old, I can handle rejection better. I recognize that it's a part of life. But I'm not saying that workplace discrimination isn't cowardly, unlawful, and destructive.
However, there is value in finding a place that accepts you as a whole person, in discovering a space where there is no need for secrets. And sometimes our experiences of rejection make us better at reaching that place.
***
Note: Cystic Fibrosis News Today is strictly a news and information website about the disease. It does not provide medical advice, diagnosis, or treatment. This content is not intended to be a substitute for professional medical advice, diagnosis, or treatment. Always seek the advice of your physician or other qualified health provider with any questions you may have regarding a medical condition. Never disregard professional medical advice or delay in seeking it because of something you have read on this website. The opinions expressed in this column are not those of Cystic Fibrosis News Today, or its parent company, BioNews Services, and are intended to spark discussion about issues pertaining to cystic fibrosis.