Choosing Scars, One Tattoo at a Time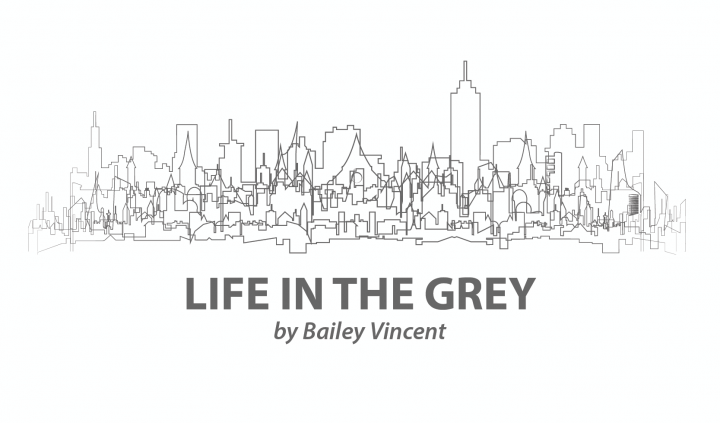 My tattoos hold more stories than my scars.
In a way, my tattoos are my scars — they're just the ones I chose. After almost every major medical hurdle, I've decompressed through ink. It's a way of choosing the needles that hurt me, instead of having them forced upon me.
My last tattoo was done nearly two years ago. The safety pin was a promise to myself that I would be forever safe from the hands of another; that a brighter tomorrow was worth fighting for, for my girls and for myself. It also stood as a permanent beacon for anyone who has ever felt oppressed or abused because of religion, race, sexuality, or otherwise. It was a way of reminding myself that a "safe space" could exist both for myself and for others. It means, "You are safe with me no matter who you are."
The boomerang was for my friend Zachary, who died of cystic fibrosis years prior; I promised him I'd emblazon the insignia forever. "I'm like a boomerang," he'd say. "I bounce back no matter how hard I'm thrown."
Although I've had multiple surgeries since my last tattoo, I have been unable to afford another one. I've considered getting a jellyfish, because they, too, have no organs. I am certainly down a few myself, and some of my sting has even wilted away. But dream as I might, it seems that scars have chosen me these last few years, and not the other way around.
The handwriting on my right arm is my daughter's: a scribbling of a Frida Kahlo quote that reminds me to paint the world as I see it. Prose perspective in pallier penmanship — pallier meaning familiar, friendly, close.
The tattoo on my left arm was scrawled by my parents, mixing my marriage vows with their ability to dance to the end of love. Longhand longing.
I know the meaning behind my tattoos is deeper than scars given in a hospital. The waves on my side don't always remind me of home, and the French-inspired "inspirer" on my spine doesn't always encourage deeper breathing, but each tattoo begs a similar refrain: Be thankful you can inhale. Remember where you came from. Know that how you paint your perspective and the people you choose to dance through life with are what matters. But … does it help?
I don't know. Maybe I will never know. Maybe I'll bear witness to weathered skin one day and wonder: Why did it matter? One day, this skin will no longer exist. Neither will the art that is sketched upon it. My scars, both visible and invisible, will be data in a medical database and little else. One day, I'll just be a set of texts frozen in time, protected ferociously by someone who once loved me.
"I don't feel like my life is expired yet," Zachary wrote to me once. "I still want to write a book. And maybe, just maybe, fall in love again." I loved him. Does that count? The skin on my skin reminds me that every day. But does it matter as much as it should?
"I want to help people that need it or don't see it coming … for as long as I'm around."
"I don't have much … but what makes me happy is to do something that makes some good people smile."
Even when the painted poetry is long gone, and the boomerangs of best friends have ceased flight, I can't help but hope we've made our mark. I don't know how long each of us will dance to the end of love, but I hope the dancing is good while it lasted. And I hope we keep hoping and smiling, together, long after the ink fades.
***
Note: Cystic Fibrosis News Today is strictly a news and information website about the disease. It does not provide medical advice, diagnosis, or treatment. This content is not intended to be a substitute for professional medical advice, diagnosis, or treatment. Always seek the advice of your physician or other qualified health provider with any questions you may have regarding a medical condition. Never disregard professional medical advice or delay in seeking it because of something you have read on this website. The opinions expressed in this column are not those of Cystic Fibrosis News Today, or its parent company, BioNews Services, and are intended to spark discussion about issues pertaining to cystic fibrosis.