The Present Realizes the Past Through Travel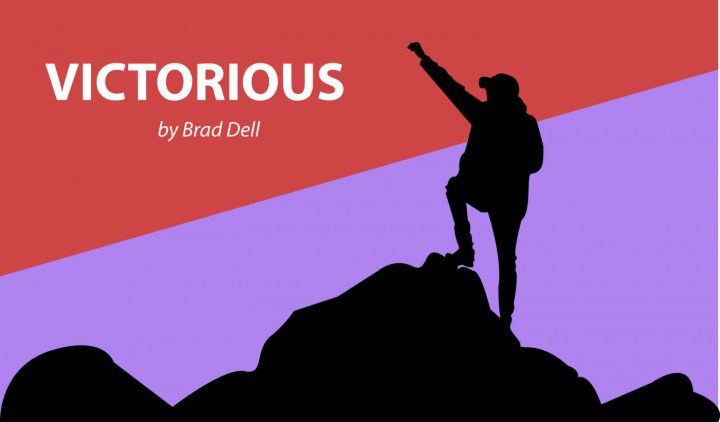 In my senior year of college, I wanted to be just like Dad. He's a courageous traveler who has filled many passports and has eaten all sorts of weird foods.
The problem was that traveling kind of scared me. No, it really scared me. It seemed like every plane ride resulted in me catching an infection. Even my Make-A-Wish trip to New York City featured me whimpering in my hotel bed from fatigue and lung pain.
A boy facing his fears to impress his father … that's a classic narrative. I told Dad that, to celebrate my imminent graduation, I wanted to visit Ireland. I had a mad desire to find some sort of heritage I could take pride in. (Later, I discovered that I'm actually mostly Scottish, ha.) Dad agreed to take me.
But in the deep of the night, for weeks, a sense of impending doom shank-shank-shanked my heart for weeks. Sweat would pool into my bedsheets as my lungs slammed into my ribs — battering rams. The body knows what's up. The frustrating thing is that the body rarely ever actually lets one know exactly what is up. I thought the symptoms were panic attacks tied to the prospect of international travel. Defeated, I shamefully texted Dad to say I couldn't make the trip.
Turns out, the symptoms may very well have been my body frantically shrieking as a blood infection tore through my system. Around the time I should've been in Ireland, I was in the ICU — dying.
I guess that absolved me of some guilt.
***
Three years later, donor lungs pumping beautifully and steadily, I was with Pops in Kuala Lumpur, Malaysia — our first international trip together.
A lot happened in those three years. I went from trying to impress Dad to trying to avoid humiliating myself in front of him. (It's important to note that Dad was never the type to pressure me to be some epic masculine man — it's just many sons' instinct to want to impress their father.) I'd cry in front of him plenty due to panic attacks.
One sharp memory is when I tried to fill my medicine containers for the first time alone. Some pills spilled, launching me into a nuclear-level meltdown. I whined about my shaky hands, foggy brain, and the inability to remember the names and purposes of all the unfamiliar transplant medications.
***
Years later, I travel solo plenty thanks to my job and generous friends. I tell Mom and Dad, "Who would've thought I'd be a traveler like my pops? I used to hate traveling!" Now it's an addiction.
I reflected on this in Kuala Lumpur as I unpacked my bags and swiftly snatched a medicine case from midair after falling out of my backpack. As I lifted it, I thought about how I once was unable to hold a few pills without dropping them.
***
Pops and I climbed many staircases in the humid, smoky Malaysian air without a problem. We ate good food and hiked around the city. Then he got sick, so sick he could barely walk straight. He felt awful about not being able to do much with me, but I told him that if anyone could empathize with the frustration of "holding others up" during a trip, it's this former sick kid.
Dad tried real hard to keep from getting me sick. I once told him that he coughed from a different bed on my face, but he didn't find it funny. The sorrow in his voice when he apologized nearly brought a tear to my eye.
Dad didn't need to apologize. It wasn't his fault. And Past Brad didn't need to apologize for canceling the Ireland trip due to valid "bad vibes." I never had to impress Dad because he's always loved me, deeply and abundantly.
I reflect on the many times Dad has told me with all seriousness that he's proud of me. I think I've impressed him simply by surviving and making something of my ashes. I don't need to be exactly like Dad; I just need to be my own man.
One of the most effective ways to understand something in hindsight is to flip the situation. I felt so much love for my sick, regretful dad during our travel. He thought he ruined the trip, but really, he made it better by (involuntarily) helping me understand where he came from as the father of a sick son.
Besides, I enjoy solo adventuring because it defies my past fear of travel.
Also, I met a special girl while he napped in the hotel, but I'll keep that story to myself.
***
Note: Cystic Fibrosis News Today is strictly a news and information website about the disease. It does not provide medical advice, diagnosis, or treatment. This content is not intended to be a substitute for professional medical advice, diagnosis, or treatment. Always seek the advice of your physician or other qualified health provider with any questions you may have regarding a medical condition. Never disregard professional medical advice or delay in seeking it because of something you have read on this website. The opinions expressed in this column are not those of Cystic Fibrosis News Today, or its parent company, BioNews Services, and are intended to spark discussion about issues pertaining to cystic fibrosis.