Has the Face of Cystic Fibrosis Changed Forever?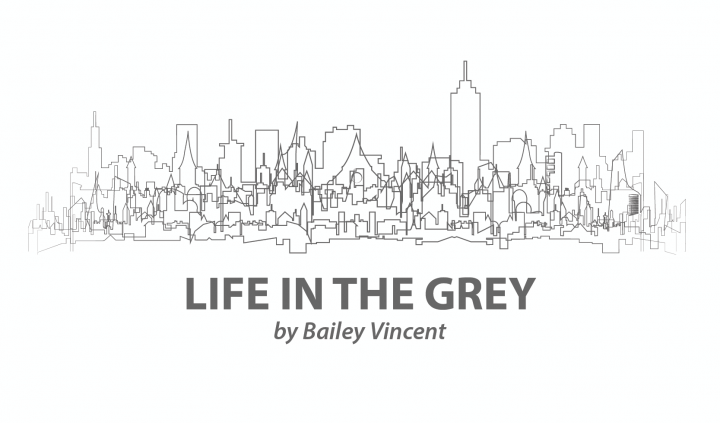 It's Cystic Fibrosis Awareness Month, and I'm not aware of what that means anymore.
I remember the first time I told someone I was being examined for cystic fibrosis. "You don't look like you have CF," she said. "They have a certain look."
She was a nurse who'd been through med school 20 years prior, and her textbook assumptions were fairly accurate for the time. I have the skinny ankles, a degenerating spine, and a pension for pooping. But I do not, as she pointed out, have "really bad posture." (Thank you, Cecchetti ballet method.)
But that's the thing — cystic fibrosis is not just "one thing" anymore. It is, and perhaps always has been, a spectrum disorder. (Come @ me if you want, but science has things to say.)
The first time I met another CF mutant was eye-opening. He'd been diagnosed in his 40s because genetics aligned perfectly, but hadn't had a major cough, infection, or drop in weight in his life. We were yin and yang. I had every symptom and surgery in the book (though thankfully, far less lung involvement) but wonky genes, and he fit into his like a well-worn pair of Wranglers.
"You don't look like you have CF," I wanted to say.
"Maybe I have Cystic Fibrosis Transmembrane Related Disorder like @catchingbreaths," someone wrote online recently. I accidentally stumbled upon her comment when searching for something else. She was trolling — making fun of me though we've never spoken before — because her cystic fibrosis is better than mine. (You didn't know there is a ranking system? There is. I'm losing. She wins.)
Because it's Cystic Fibrosis Awareness Month, many of my friends are sharing personal experiences online. They say: "It is more than just a lung disease," and that's true. Years from now, I truly believe we will have expanded the umbrella even more. We will talk openly about how few of our colons work past the age of 30. We will mention those with weird linings and livers. We will make note that not everyone needs a transplant or wants one, not everyone benefits from miracle medications, and not everyone is 65 roses away from being unable to smell them or see the world through glasses of a corresponding color.
Thanks to the advancement of recent medicines like Trikafta, what we "look like" keeps changing. Friends are gaining 30 pounds at a time and now need to exercise. Others haven't cultured bugs in weeks and are completely off intravenous medications.
"We still have CF," they're quick to say. "This is not a cure." And it's not. This is important to understand, because we are still losing friends from this disease and will continue to lose more. But science is rapidly changing, and our own clichés (and yes, hateful comments and petty positioning) will have to in time, too, because this is no longer a textbook truism or totaled totem. It's changing.
"Is that part of your disease?" a reporter asked once, during an interview about my dance company and not illness.
"Is what?" I asked, frozen and suddenly deeply self-conscious.
"The way you clear your throat of mucus all the time," she said.
Until that moment, I'd never realized this was something I do, or that others heard. Perhaps because I also have profound hearing loss (a perk of the job), I didn't know I was digging for throat clams like Sarah Jessica Parker in "The Family Stone," annoying others with my purr. I didn't know that is what my version of CF "looked like" to someone else.
How do we identify ourselves as just one thing when we never really were all long? What happens to our body image when our bodies shift and change along with medicine?
The truth is we need representation no matter what. We need to keep sharing, advocating, and yes, offending the one-off online cystic insurgents, because no one can really define how we define ourselves but us.
I look exactly like what science says I should look like because I look like me.
And that's the only person I was ever meant to be.
***
Note: Cystic Fibrosis News Today is strictly a news and information website about the disease. It does not provide medical advice, diagnosis, or treatment. This content is not intended to be a substitute for professional medical advice, diagnosis, or treatment. Always seek the advice of your physician or other qualified health provider with any questions you may have regarding a medical condition. Never disregard professional medical advice or delay in seeking it because of something you have read on this website. The opinions expressed in this column are not those of Cystic Fibrosis News Today, or its parent company, BioNews Services, and are intended to spark discussion about issues pertaining to cystic fibrosis.