What Happens When I Can't Afford the Care I Need to Stay Alive?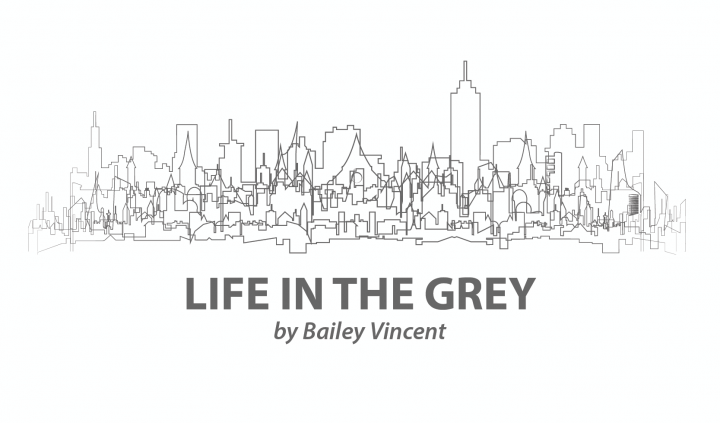 Today I couldn't make an appointment with my primary care physician.
Although I still feel new to the area where we live and am not exceptionally close with my primary care office, yet my primary care physician is essential. As someone with a chronic illness (by any name) or with the involvement of various organs (by any genetic design), having a primary doctor is paramount for quick, urgent trips, medication refills, and routine advice, among other things. 
This week, when trying to make a much-needed appointment, my husband and I were denied.
We were denied because I was forced to file for medical bankruptcy a couple of months ago. This is because I've been saddled with medical debt from life and death surgeries and ICU interventions over the last decade, which my husband and I could never (and I mean never) pay back.
My husband is a behavioral counselor who works with autistic children, and I work (when I can) in the arts and nonprofit sector. My work is often volunteer-based or sporadic, because despite my obsessive work ethic, I never know when a hospitalization or a bout of severe symptoms will hit. No amount of drive or talent can override an employer's need for reliability, and in turn, I am trigger-shy and terrified, because I am almost always guaranteed to let a business down. (And I often do.)
Regardless, we work and we work — a lot. My husband commutes almost four hours nearly every day, and occasionally overnight; he doesn't get weekends off regularly, and he gets home at about 1 a.m. every night. I stay up late waiting for him, stressing about how I can do more, be more, contribute more.
The point is: We are tired. We sleep very little. We work through weekends. And then we wake up and do it again.
This is called being a grown-up. But man, when you add mucus attacks or profuse bleeding or jaundiced eyeballs to the mix once or twice a month, it's a recipe for implosion.
I'm not here to complain about life. Mine is full of gifts I couldn't fit into an 800-word column. Words like: Daughters. Love. Dance. Family. Creativity. Lake water. First-world everything. My problems are not problems for a great many humans on this planet — they're blessings.
Still, when a patient who needs persistent care is denied treatment because her physician's office was notified of a decision she was forced to make because she and her hardworking spouse will never be able to repay such egregious debt that should never have been accrued — a few other words come to mind. Also, run-on sentences.
That debt — the debt of my being alive — was created when I was too sick to remember half the hospitalization experience clearly. I now am paying for memories that I don't have, which were created so that I could survive to see one more day.
And guess what? If I could do it all over again, I would. Again and again and again. That debt is the price of all the memories my daughters will now have with me for the rest of their lives.
How much does their mother tucking them in bed at night cost? How much does seeing them on their graduation day cost? How much do I really cost?
We don't own a home. We don't own my car. We probably never will. But we will never be able to drop a check toward the cost of keeping me alive, while I'm still alive. This is a fact.
I am the mother from "Lady Bird," guys, and no amount of $3 Walmart deals and 50 percent coupons is going to fix this. I have had anxiety attacks from spending more than $20 in a store. That's not normal. That's not healthy. But neither is the cost of staying "healthy" in this country to date.
My prescription costs alone are a constant drain upon our family, let alone preventive anything. There are no physical therapy sessions, massages, or bonus dance classes. There isn't even talk therapy as I alluded to in my column last week, because it turns out that that office doesn't take our insurance.
Health is wealth in this country.
And although I fight, and train, and work, and save, my current care may now suffer, depending on the outcome of this latest round, purely because I tried to take responsibility for something I wasn't even responsible for. 
I'm grateful for every medical professional that has gotten me to where I am today.
I am grateful I'm alive, well, and writing.
But I just hope I am worth the price it took to get here.
***
Note: Cystic Fibrosis News Today is strictly a news and information website about the disease. It does not provide medical advice, diagnosis, or treatment. This content is not intended to be a substitute for professional medical advice, diagnosis, or treatment. Always seek the advice of your physician or other qualified health provider with any questions you may have regarding a medical condition. Never disregard professional medical advice or delay in seeking it because of something you have read on this website. The opinions expressed in this column are not those of Cystic Fibrosis News Today, or its parent company, BioNews Services, and are intended to spark discussion about issues pertaining to cystic fibrosis.