CF Foundation's First 'Golden Ticket' Contest Announces Winners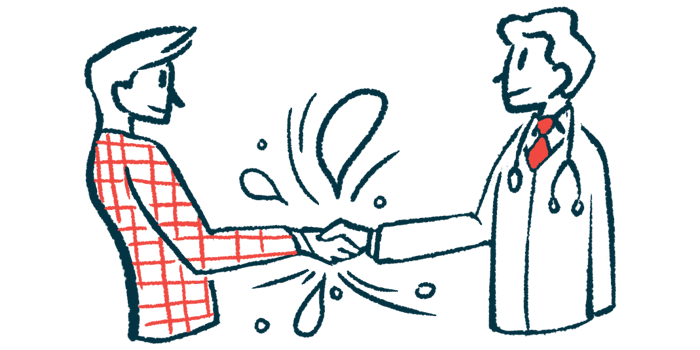 Avecris and Nosis Biological Sciences have won the Cystic Fibrosis (CF) Foundation's inaugural "Golden Ticket" Competition. The companies will each receive one year of free office and lab space at Bakar Labs and access to the CF Foundation's network of resources to develop genetic therapies for CF.
"Our winners are great examples of the companies the Foundation wants to attract – bold, innovative, and unafraid of the challenges ahead. These are the types of early-stage technologies we need to nurture today to bring us closer to a cure for CF tomorrow," Martin Mense, PhD, senior vice president of drug discovery and director of the CF Foundation Therapeutics Lab, Lexington, Massachusetts, said in a press release. Mense was a judge at the competition.
CF is caused by mutations in the gene that produces the cystic fibrosis transmembrane conductance regulator (CFTR) protein. More than 2,000 known mutations in the CFTR gene can cause CF. Though they are categorized in different types according to their effects, all result in the production of a CFTR protein that can't properly regulate the flow of chloride ions and water through the cell membrane.
Although CFTR modulators have improved the health of many patients, those with nonsense mutations (which result in a shortened or nonfunctional protein) in both CFTR gene copies, or other rare mutations, don't benefit from these treatments. In 2019, the CF Foundation established a $500 million program — called Path to a Cure — to speed the development of therapies and ultimately a cure for all patients with CF, irrespective of their mutations.
The Golden Ticket Competition, developed in collaboration with Bakar Labs — part of the Bakar BioEnginuity Hub at the University of California, Berkeley — was a part of this initiative. It aims to support developing emerging technology in gene editing, gene delivery, and gene therapy or insertion in CF.
Avecris and Nosis were selected by a judging panel consisting of staff from the CF Foundation and leaders from Bakar Labs. Criteria for selection included the novelty of  contestants' approaches and the potential impact on people with CF.
Avecris is developing a new non-viral gene delivery technology — dubbed "dumbbell DNA" vector — that's inhaled or injected and only works in affected tissues. Nosis is developing a machine learning and high-throughput screening platform to improve the safety and delivery of gene therapies.