Bicarbonate Eyed as Weapon to Combat 2 Most Prevalent Bacteria in CF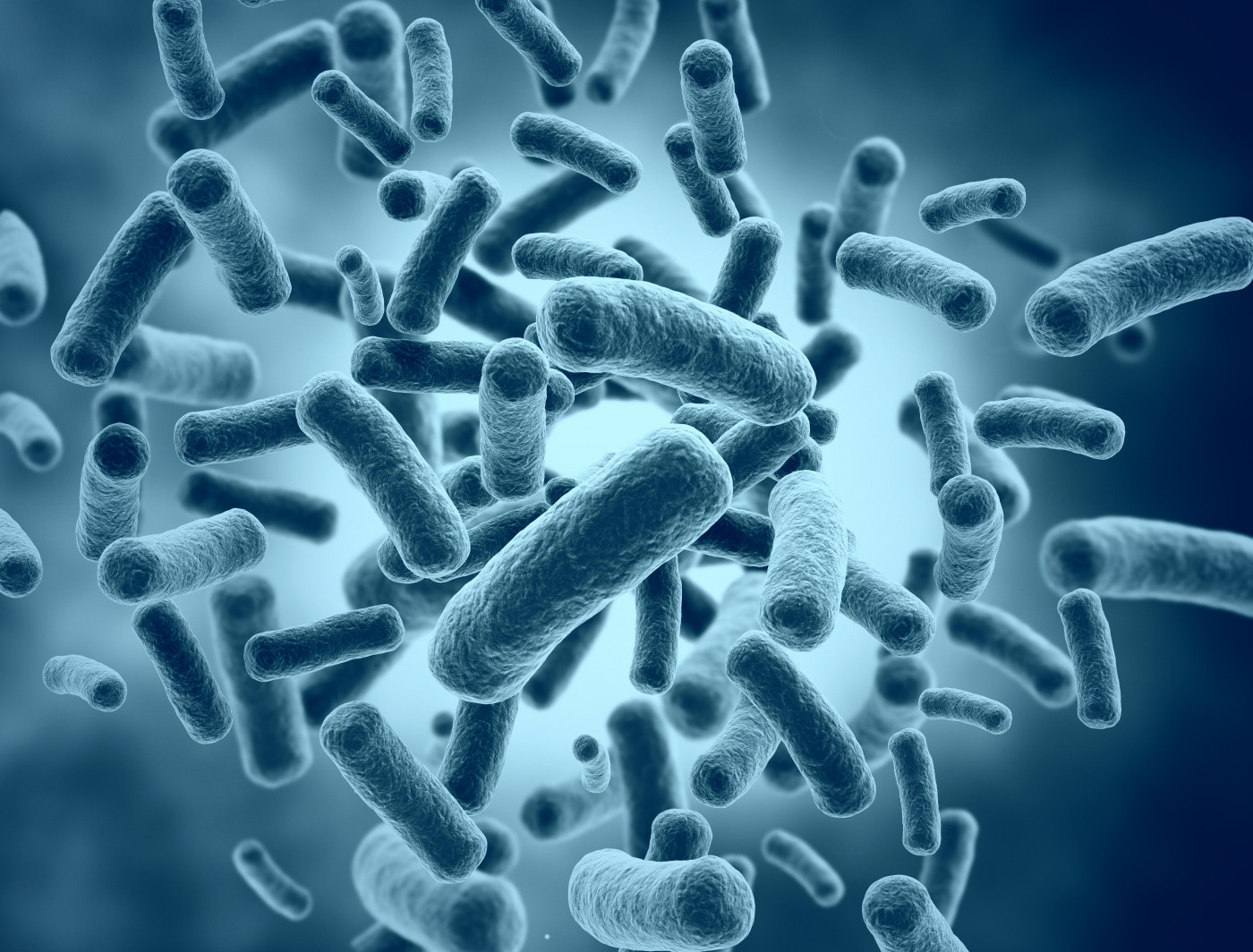 Adding bicarbonate, a salt, to the culture medium of Pseudomonas aeruginosa and Staphylococcus aureus, two of the most common bacteria underlying lung infections in people with cystic fibrosis (CF), impairs the bacteria's growth, a study shows.
This finding supports the potential use of inhaled bicarbonate as a therapy for CF.
The study "Bicarbonate Inhibits Bacterial Growth and Biofilm Formation of Prevalent Cystic Fibrosis Pathogens" was published in the journal Frontiers in Microbiology.
The protein cystic fibrosis transmembrane conductance regulator (CFTR, which is defective in CF patients) works as a gate and is responsible for the transport of negatively charged salts, such as chloride and bicarbonate (also known by its chemical name HCO3-), across the membrane of cells in major organs, including the lungs.
In CF patients, mutations in the CFTR gene impair the secretion of bicarbonate, promoting the build-up of thick and sticky mucus that generate a vicious cycle of uncontrolled bacteria growth.
A study in pigs with CF showed that an aerosol form of bicarbonate sprayed into the animal's airways increased their ability to get rid of bacteria. If bicarbonate also is able to promote the killing of bacteria that grow as a community (attaching to each other, a condition called biofilms) is unknown.
So, researchers investigated the effects of bicarbonate on the growth of several different bacteria important in CF, including its effects on biofilm formation of P. aeruginosa and S. aureus.
The team supplemented the medium in which bacteria are grown in the lab with bicarbonate, and tested against a control medium (no bicarbonate).
Results showed that adding bicarbonate halted the growth of the six different bacteria species they tested, including P. aeruginosa and S. aureus.
Researchers also looked at the growth rates of P. aeruginosa and S. aureus, and found that bicarbonate was able to impair only the bacteria's growth in the first six hours of their exponential growth, while later on (after 24 hours) it had no effect.
Biofilm formation of P. aeruginosa is one of the most severe complications of CF lung disease. Researchers assessed whether bicarbonate also could inhibit biofilm formation.
Adding bicarbonate to a medium rich in glucose ( a sugar that is required for biofilm formation) significantly inhibited P. aeruginosa growth and prevented biofilm formation.
Biofilm formation is regulated by the levels of two messenger-like molecules, called cAMP and c-di-GMP, in bacteria; an increase in intracellular cAMP concentrations along with a decrease in c-di-GMP levels is linked with reduced biofilm formation.
Researchers found that bicarbonate suppressed biofilm formation in both P. aeruginosa and S. aureus by inducing an increase in the production of intracellular cAMP.
Overall, "this work presents a novel proposal that HCO−3  [bicarbonate] may therapeutically help prevent colonization and biofilm formation of CF-associated bacteria by increasing intracellular cAMP levels," researchers wrote.
The team suggested that "aerosol inhalation therapy with HCO−3 solutions may help improve respiratory hygiene in patients with cystic fibrosis and possibly other chronically infected lung diseases."
However, the researchers emphasized that "caution should be taken with treatments that may affect intracellular cAMP levels because increasing cAMP may enhance the expression of virulence factors and lead to acute exacerbation in CF patients with chronic bacterial infections."