CF Trust Urges NHS in England and Wales to Approve Kalydeco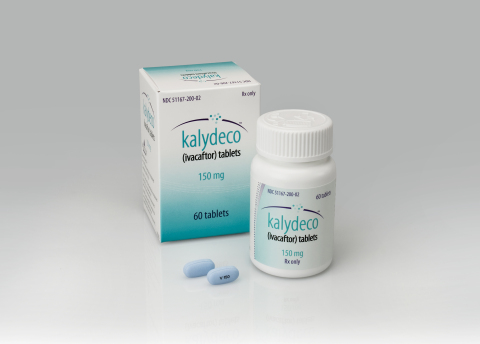 A new report on cystic fibrosis (CF) in England and Wales further supports evidence of the groundbreaking impact that Kalydeco (ivacaftor) has had on treating CF, and reinforces the Cystic Fibrosis Trust's urgency for the drug to be made available to the 44 patients with rare CF gene mutations in the two UK nations that currently do not have access to it. Kalydeco is a prescription medicine for the treatment of cystic fibrosis in patients ages six and older who have the specific G551D, G178R, S549N, S549R, G551S, G1244E, S1251N, S1255P, G1349D or G970R mutation in the Cystic Fibrosis Transmembrane Regulator (CFTR) gene.
According to gathered data from the CF Registry, a year of treatment with Kalydeco has resulted in the lung function of patients with the G551D mutation to improve by 8.5 percent in England, and by 11 percent in Wales. Dr. Ian Ketchell, the lead CF consultant at Llandough, along with colleagues found that CF patients with the G551D mutation treated with Kalydeco were assessed to have an 87 percent reduction in the length of in-patient IV antibiotic administration, from a baseline of 407 to only 50.
Thanks to the Trust's exhaustive campaigning, the National Health Services (NHS) in each of the 4 UK countries agreed in 2013 to make the drug available to those with the G551D mutation, which is roughly 6 percent of the UK's diagnosed CF patients.
[adrotate group="1″]
In 2014, Kalydeco's drug license was expanded after it was found to cause the same therapeutic effect for 8 other rare mutations, similar to G551D. The Trust has enlisted 44 CF patients in England and Wales, currently waiting for much-needed access to the drug, but the NHS and Vertex Pharmaceuticals, the drug's manufacturer, have yet to arrive at an agreement on how much of the drug's cost will be subsidized.
Mike Board, 30, from Pontypridd in Wales, is one of the patients who is currently being denied the treatment. According to the CF Trust, he said: "I was hoping that Kalydeco would be my Christmas present last year! The thought of not being able to receive it now that I know I am suitable is beyond comprehension. It feels like there is a carrot dangling in front of me. My life would transform if I had Kalydeco but my fate is in the hands of those making the decisions at the NHS whether they will agree to fund it for the rest of us."
Ed Owen, Chief Executive of the Cystic Fibrosis Trust, said: "It is indefensible that cystic fibrosis patients who stand to benefit from the only treatment which provides them with both a long-term quality of life and survival benefit are being denied it. Every day a decision on funding is delayed and access prevented is another day of misery for the outstanding 44 people and their families who stand to benefit from this life-saving treatment."