Clinical Trials And Compassion Care Program A Lifeline For Some CF Patients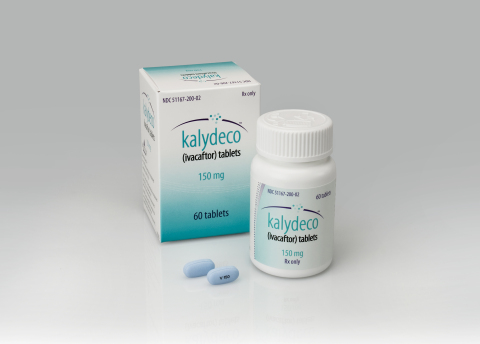 In some ways, it's both the best of times and the worst of times for persons afflicted with certain serious disease conditions, such as cystic fibrosis. On the one hand, there have been encouraging and potentially life-changing breakthroughs in terms of therapy options. On the other, these new drugs can be astronomically expensive, well beyond the reach of the vast majority of private individuals, and often of their insurers — public or private — as well.
Kalydeco (ivacaftor), which was discovered as part of a collaboration with Cystic Fibrosis Foundation Therapeutics, Inc., the nonprofit drug discovery and development affiliate of the Cystic Fibrosis Foundation, was granted FDA approval in approximately three months — one of the agency's fastest FDA approvals ever. The downside is that Kalydeco is mind-numbingly expensive. The Website Cancer Treatment Meds reports that Kalydeco's price, according to Vertex Pharmaceuticals, is a whopping $512.06 per pill.
The main reason for this high cost is because Kalydeco is exclusively indicated to treat only a relatively small sub-minority of what is an already relatively small number of cystic fibrosis cases overall who have at least one copy of the G551D mutation in the cystic fibrosis transmembrane conductance regulator (CFTR) gene. The CF prevalence rate in general in the most vulnerable ethnic group, Caucasians, being just one in every 2,500 births. Consequently, since the proportion of cystic fibrosis cases that are positive for the G551D mutation in the CFTR gene is very low, only a very few CF patients are eligible to use Kalydeco. The bottom line, literally, is that because it is indicated only for treatment of an exclusive and small group of patients, economies of scale associated with sales of more widely-prescribed drugs are seemingly  unobtainable with Kalydeco, keeping the cost per patient high.
Kalydeco was discovered as part of a collaboration with Cystic Fibrosis Foundation Therapeutics, Inc., the nonprofit drug discovery and development affiliate of the Cystic Fibrosis Foundation.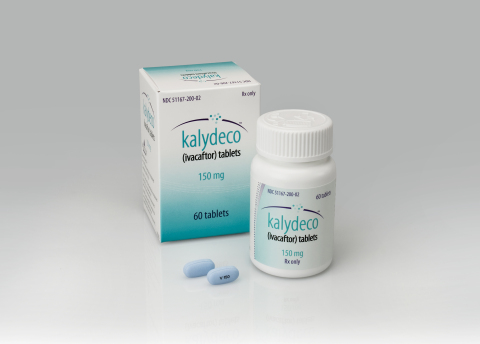 Vertex says its people understand that medicines can only help patients who can get them. Recognizing this, Vertex has established a comprehensive financial assistance and patient support program to help get Kalydeco to eligible patients for whom it is prescribed. A specially-trained and dedicated Vertex team will provide one-on-one support to help eligible patients who are prescribed Kalydeco understand their insurance benefits and the resources that are available to help them.
In recognition of the immediate needs of some people with CF, For eligible patients, the program includes the following:
• Free Medicine Program:
Vertex will provide KALYDECO for free to people who do not have insurance and have an annual household income of $150,000 or less.
• Co-Pay Assistance Program: For patients with commercial insurance plans that cover Kalydeco and who are enrolled in the Guidance and Patient Support, or GPS, program, there will be a minimal out-of-pocket obligation after which Vertex will help cover co-pay or co-insurance costs up to 30 percent of the list price of the medicine. There is no income limit to be eligible for this program.
• For patients who are not eligible for company co-pay support because they have Medicare or Medicaid coverage or live in Massachusetts, there are independent non-profit copay assistance foundations that may be able to help those patients with their out-of-pocket costs.
The company has also created Vertex GPS: Guidance & Patient Support, a resource that provides services to patients, including reimbursement support and live assistance by phone. More information about this program is available by calling 1-877-7-KALYDECO (877-752-5933) or visiting:
Vertex is also working toward implementing additional expanded access programs for eligible patients in other countries. For example, Health Canada approved Kalydeco for use in Canada in 2012, and the Canadian Drug Expert Committee recommends that Kalydeco be listed on the formulary listing of publicly funded drug plans for the treatment of cystic fibrosis in patients age six and older who have the G551D mutation in the CFTR. However, two years later, only a handful of CF patients in Canada who need Kalydeco have access through private insurance. The province of Quebec has its own drug review process through the Institut national d'excellence en sant et en services sociaux (INESSS).
According to the Yarmouth Vanguard, CF patient 46-year-old Tim Vallillee of Greenwood, Nova Scotia, Canada, who was first diagnosed at age two, and has the G551D mutation, is enrolled in a Compassion Care Program of Kalydeco provided by Vertex. Since Nova Scotia's public health care program does not yet cover Kalydeco treatment, the compassion care program is currently the only way Mr. Vallillee would have access to Kalydeco, with the cost per year per patient for Kalydeco therapy in Canada is currently estimated at approximately Can$350,000 (or roughly US$319,000).
For more information, visit:
http://www.drugs.com/nda/kalydeco_111026.html
In Canada, kalydeCARE is a Patient Assistance Program for patients who have been have been prescribed Kalydeco by their health care provider. For more information call: 1-855-CARE-571 (1-855-227-3571).
Another potential avenue for eligible patients financially excluded from treatment is enrollment clinical trials, which the National Institutes of Health (NIH) defines as research studies that test how well new medical approaches work in people. Each study answers scientific questions and tries to find better ways to prevent, screen for, diagnose, or treat a disease. Clinical trials may also compare a new treatment to a treatment that is already available. In the United States, an independent committee of physicians, statisticians, and members of the community must approve and monitor the protocol of clinical studies with the objective of making sure risks are small and justified by potential benefits.
An expanded access program for Kalydeco is currently open at participating clinical trial sites in the United States. This program is designed to provide Kalydeco to people ages 6 and older who have at least one copy of the G551D mutation, are in critical medical need and may benefit from treatment prior to potential FDA approval in the United States.
[adrotate group="1″]
Clinical trials that test potential new drugs and therapies to see how well they work are a major part of CF research, and to help promising drugs move swiftly from the research and testing phase to the people who need them most, many people with cystic fibrosis are needed to participate in clinical trials. The CF Foundation notes that today there are approximately 30 potential drugs in development for the treatment of cystic fibrosis.
In the United States, anyone participating in a clinical trial must sign an Informed Consent Form, which will the trial in full, including the risks, and a research team member will explain the trial and the consent form to individuals before they sign it. The FDA also must approve all clinical trial protocols and make sure all of their procedures are being followed as the trial goes on.
The CF Foundation notes that potential new drugs are being tested at care centers all over the U.S. by people with CF of all ages and levels of health, and that your CF care center team is a great source of news about current CF research and information about upcoming studies. In addition, you can do an online search for cystic fibrosis clinical trials. For those who decide to join a trial, the research team at local care centers will work closely with them throughout the entire process.
You can find out more about clinical trials in your area by using the CF Foundation's clinical trial search tool. This tool has recently been updated to allow you to search for clinical trials in cystic fibrosis using three methods:
http://www.cff.org/research/ClinicalResearch/Find/
Sources:
The Cystic Fibrosis Foundation
Vertex Pharmaceuticals Incorporated
National Institutes of Health
Cancer Treatment Meds
The Yarmouth Vanguard
Image Credit:
Vertex Pharmaceuticals Incorporated