Experimental Antibiotic-resistant Superbug Killer Could Be a Game-Changer for CF Patients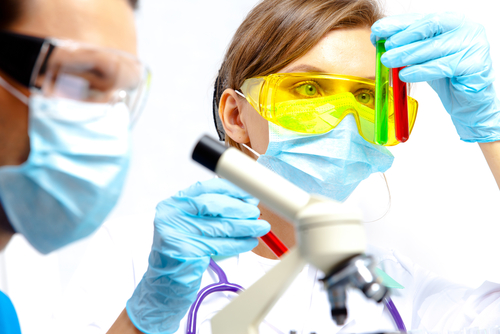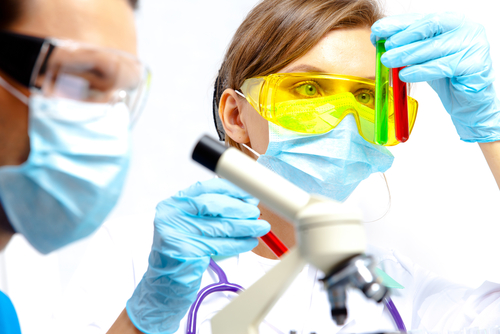 A new study  from a team of researchers of the University of Pittsburgh Center for Vaccine Research (CVR), entitled "Engineered Cationic Antimicrobial Peptides (eCAPs) to Overcome Multidrug Resistance by ESKAPE Pathogens" demonstrated the effectiveness of new antibiotic agents as inhibitors of the growth of drug-resistant bacteria. The findings could have an impact on the Cystic Fibrosis patient population, who are particularly vulnerable to bacterial infections in the lungs.
Multiple drug resistance constitutes a threat to medical achievements, with estimations that in the US at lest 2 million people are infected with drug-resistant bacteria. However, research into the development of new antibiotics that can fight bacteria resistance mechanisms have been scarce in the last decades.
"Very few, if any, medical discoveries have had a larger impact on modern medicine than the discovery and development of antibiotics," said Dr. Ronald C. Montelaro in a recent press release. "However, the success of these medical achievements is being threatened due to increasing frequency of antibiotic resistance. It is critical that we move forward with development of new defences against the drug-resistant bacteria that threaten the lives of our most vulnerable patients."
In the study published in the journal Antimicrobial Agents and Chemotherapy, the team of researchers led by Ronald C. Montelaro, Ph.D., professor and co-director of Pitt's CVR, developed a two cationic antibiotic peptides (eCAPs), called WLBU2 and WR12 to overcome resistance from 143 clinical isolates representing the most commom pathogens.
They compared the effects of common drugs (a natural antimicrobial peptide called LL37, and a standard antibiotic called colistin) and eCPAs. Results revealed that bacteria under common drugs developed resistance in three days to these common drugs, while the same bacteria under the two eCAPs develop bacteria only after 25 to 30 days.  Furthermore, the two eCPAs were found to kill Pseudomonas aeruginosa after their resistance to the common compounds. Pseudomonas aeruginosa is a serious, well-documented threat to CF patients' health and can lead to deadly infections.
[adrotate group="1″]
In the press release, Dr. Motelaro said about the performance of the eCPAs, "We were very impressed with the performance of the eCAPs when compared with some of the best existing drugs, including a natural antimicrobial peptide made by Mother Nature and an antibiotic of last resort," "However, we still needed to know how long the eCAPs would be effective before the bacteria develop resistance."
"We plan to continue developing the eCAPs in the lab and in animal models, with the intention of creating the least-toxic and most effective version possible so we can move them to clinical trials and help patients who have exhausted existing antibiotic options," said Dr. Montelaro in the press release.
This study offers encouraging results, but require further investigations of eCAPs for use in clinical settings.