Taking to the Skies with Cystic Fibrosis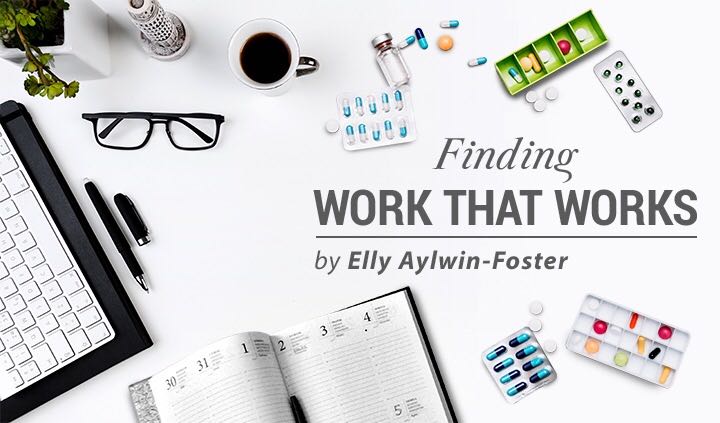 The gentleman in front of me is held up. An unsmiling, uniformed official calls him to one side with a brisk gesture. We exchange worried glances. The beeping intensifies and I start to perspire.
I'm up next.
My bag clinks with small, powdered vials and syringes. In my palm, I clutch a letter that explains everything … if I get a chance to speak.
I step forward, anticipating the dreaded hyper-beep, eyes closed with a grimace forming on my face. Silence.
Sheepishly, I walk on through the scanner and pick up my bag on the other side. There is a spring in my step that was not there before.
I am, of course, recounting the experience of going through airport security with a bag full of cystic fibrosis (CF) treatments. We are familiar with the unwarranted fear of God settling on our shoulders as we wait in line, case full-to-bursting with nebulizers, insulin, antibiotics, backup antibiotics, enzymes, and whatever other medical paraphernalia we may require for a stay away from home.
It's my first time traveling abroad for work since becoming self-employed. It's also my one-month anniversary since coming out of the hospital for some much-needed IVs.
I have limited experience in flying abroad for work. One of the first times I took a business trip, traveling with a much senior colleague, we were held up by airport security while staff scanned the contents of every single Pulmozyme (dornase alfa) ampul I had packed with me. The delay nearly cost us our flight.
I've flown many times since (and previously) without any such trouble. I think my experience was unusual and it set a tone for me when traveling for work. I realized that the precautions and checklists a person with CF makes when flying or traveling in general take on another level of importance when we're on company time. Don't get me wrong, life-saving medications are always vital because we need them regardless of our reason for travel. However, I feel an added pressure when my reasons for travel are other than leisure.
I feel the disparities between myself and other "professionals" more keenly when all of the visible aspects of my condition are laid bare. I'm well aware of the challenges I will have to overcome if my medications don't make it to my destination with me.
I'm flying to take part in a healthcare conference in Barcelona, Spain. It's the first time I'm representing myself as a patient and healthcare writer "to the world." I feel exhilarated, but oh, so nervous, especially as my post-IV honeymoon is officially over. On Saturday I woke up with the first telltale hints of a chest infection. But I remain optimistic, if only because I'm determined to make the most of this trip and have a darn good time.
I don't have any special tips when flying with CF. If you're concerned, the Cystic Fibrosis Foundation and the Cystic Fibrosis Trust offer some useful advice. I can tell you what I do. Since the unfortunate Pulmozyme episode, I always make sure to travel with a signed medication letter from my CF consultant. I also fly with a Cambridge Mask to reduce the chance of catching airborne nasties onboard. I believe it's common practice to use masks in North America in a clinic or when out in public, but in Europe, it's not usual. It is also super important to keep hydrated when flying. I notice a positive difference in my lung condition and general well-being when I make an effort to drink lots of fluids on the plane.
Apart from those tips, the only other piece of advice I will give you is to enjoy every moment. In the not-too-distant past, flying with cystic fibrosis was a rare and stressful experience. While the risks won't completely disappear, air travel is becoming increasingly accessible for many of us. Perhaps that's why I still retain a childlike enthusiasm for flying, though I am far too old to qualify for the free crayons and coloring pads onboard.
To stay up to date with my writing and read more about my projects — some of which I'd love your involvement in, such as the book I am writing — visit professionalsickgirl.com.
***
Note: Cystic Fibrosis News Today is strictly a news and information website about the disease. It does not provide medical advice, diagnosis, or treatment. This content is not intended to be a substitute for professional medical advice, diagnosis, or treatment. Always seek the advice of your physician or other qualified health provider with any questions you may have regarding a medical condition. Never disregard professional medical advice or delay in seeking it because of something you have read on this website. The opinions expressed in this column are not those of Cystic Fibrosis News Today, or its parent company, BioNews Services, and are intended to spark discussion about issues pertaining to cystic fibrosis.