Does Everyone With CF Have Body Dysmorphia?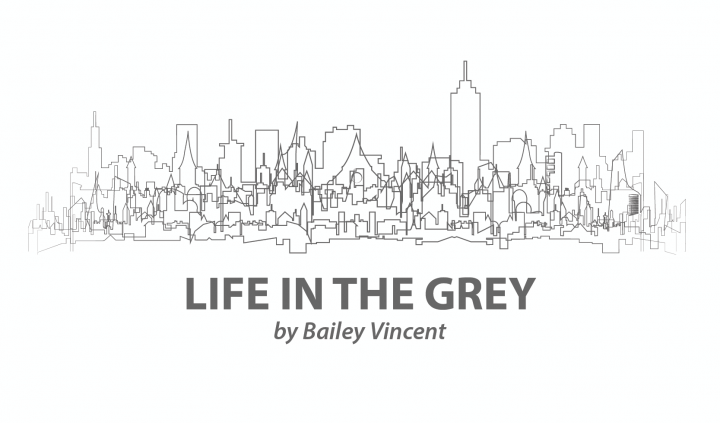 I have gained weight.
I've been trying to gain weight for years, kindly encouraged by my CF clinic.
Many might find it odd that aiming for a mid- to upper-range BMI is a goal for the chronically ill, especially in a world rife with diet culture and diminutive proclivities. But it is commonplace in CF places.
"The more weight we have when we get an infection or go into surgery, the better we do overall," I recently explained to my sister.
"Can you imagine if we treated all women the way we treat CF women?" I asked her. "Why don't we assume all bodies will handle unexpected life events — pregnancy, trauma, depression — a little bit better at a comfortable weight?"
If I can thrive when I'm not stressing through supply and demand, why not demand that for everyone else, too? Why must we women constantly aim for what is lowest, feeling power with the least power possible?
"I think almost every patient with cystic fibrosis has some level of body dysmorphia or eating disorder," my partner said recently, while watching me grapple with shifts in size. "Even if they don't act on it."
"Those are big claims," I replied, knowing some may brandish pitchforks if incited. "But I see your point."
This is not a chicken-or-egg syndrome. CF is not caused by eating disorders. It is genetic and present at birth. But body image ails almost always are increased through nurture, not just nature.
"The amount of body dysmorphia I have is shocking," my dear friend, artist, and liver transplant recipient Rosie Raabe said. "Even after gaining healthy weight, I'm focusing on parts, like my stomach and cheeks, instead of being grateful that I'm finally healthier. It's really a crazy mind game with myself."
I have not gained all the weight I need to yet and don't want to talk numbers, but the idea of pushing onward can be mentally exhausting. And this makes me ashamed of myself. I celebrate friends for their gains. I have always been more attracted to curvier bodies (one reason Jack Black should be the Sexiest Man Alive), so why can't I view myself in the same way?
We spend so much time breaking down numbers in hospitals without attention to how and why the scale has increased that it makes me wonder why we don't place more emphasis on education. Rarely do we discuss if an increase is beneficial, such as with muscle, versus community commonalities like IV water weight, ascites, steroids, and more.
Of course, the increase in genetic modulators has increased discussion about weight increases, too. And the topic only further highlights gender divides within many posted social highlights.
While my friend Chase (@chasemfknnichols) posts about gainful boosts in body image (and is met with an influx of female followers confirming his sexiness), my friend Caleigh (@fight2breathe) preaches radical body acceptance to varying social support. To be clear, both deserve praise. But how do we digest how differently we respond to different sexes and our perception of sex appeal?
"Experiencing young adulthood as a woman I was repeatedly told by my healthcare team and family how underweight I was. They used words such as skinny, childish, fragile, and sick," Caleigh said. "It forced me to go into a mindset of not feeling sexy as a woman even though I liked my appearance. Now, as a post-transplant patient on Trikafta, I have gained 25 lbs. and am learning to train my mind to accept it as a positive."
Not every person with cystic fibrosis experiences dysmorphia or disorder. Still, I believe the prevalence of focus on form and rate at which our shape shifts is hard to regulate for anyone.
"I hear words like healthy, beautiful, curvy, and womanly to characterize how they think I look now," Caleigh added. "So, after a lifetime of being skinny, I see myself as overweight. We don't only fight the medical fight but also a mental one daily."
How can you love yourself when your self is constantly changing?
"Growing up with doctors telling us we must look a certain way, right next to the seemingly impossible standards by which one is told they should look, makes it really hard to know what is best for us emotionally as well as physically," Chase said. "It's important to stay focused on how far you have come when nobody said you could. That's the kind of strength that can't be taught."
Rosie added: "Every day I basically say to myself: 'Don't even look at yourself because you know you'll tear yourself apart. And who is that really helping?"
Maybe the best way to help ourselves is to start talking about this more bluntly.
Maybe the best way is to realize that there is no best way — only honest ones.
***
Note: Cystic Fibrosis News Today is strictly a news and information website about the disease. It does not provide medical advice, diagnosis, or treatment. This content is not intended to be a substitute for professional medical advice, diagnosis, or treatment. Always seek the advice of your physician or other qualified health provider with any questions you may have regarding a medical condition. Never disregard professional medical advice or delay in seeking it because of something you have read on this website. The opinions expressed in this column are not those of Cystic Fibrosis News Today, or its parent company, BioNews, and are intended to spark discussion about issues pertaining to cystic fibrosis.