Putting Body Image Issues Behind Me: A #ScarPositive Story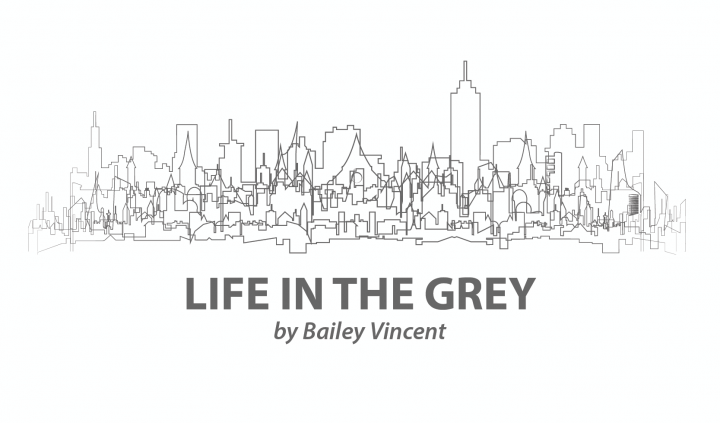 This is my back.
My back is old.
I'm not old … but my back is. Or at least that's what my radiologist said after reviewing CT scans of a recent myelogram, in which serious degeneration raised cause for alarm.
I didn't catch all the details. It won't heal itself and something must be done sooner than later. All conservative measures failed to work well enough and my quality of life has gone enormously downhill. Lack of mobility could pose a risk to my lungs and digestive system (because, yes, I can barely cough or poop these days). And "jelly is spilling into the spinal canal" or something gross like that, to which I said, "Ew," and went back to only partially processing the appointment while thinking about doughnuts.
Since I had to hold still for 24 hours after the spinal procedure, I started watching a show about plastic surgery on Netflix. I knew better … but I did it anyway.
Within minutes, I was wondering why so many people with fillers and alterations start to look the same. There is a certain "look" that comes from plastic intervention. The homogeny makes me sad because I don't want to look the same as everyone else. But then again … isn't that what society tells us to do?
Who am I to judge another woman for wanting to feel her best? Who I am not to applaud the female surgeons featured on said show for raising babies, making money, and succeeding in their respective field?
OK, so I sort of am judging. I should know better. Maybe it's because the show largely focused on the eradication of scars from past trauma. I don't want women to carry around reminders of oppression or pain they didn't ask for. No one deserves that. But I also started to think: "Should I be fixing my scars, too?" Am I ugly for not doing so?
My stomach and chest don't look "normal," but I don't want to go through an elective surgery while necessary ones continue to hide around the bend. Even if my breasts were removed or my female form was visibly invaded again in the future (no can see my uterus is missing, so that's cool), I wouldn't fix it. Perhaps it's because I've had so many surgeries already (and another yet to come) that I can't stand the thought of going under for reasons other than life extension. But is a life that doesn't feel worth living, worth living?
I would do anything right now to fix my spine so I can move, because how I move is a huge part of what makes me feel "sexy." My innate ableism and ironic fixation on personal mobility is not lost on me; I know my way of thinking is wrong.
Perhaps if I could sit comfortably to write for hours and hours, like I used to, I wouldn't feel so destitute. It's not just the dancing, walking, driving, and comfortable bathing that is lost … it's the last freedom that matters most to me: my mind. (Or, at least, the ease with which I express it here.)
I follow body-positive and acne-positive accounts online but don't even know where I fall in this field of thinking. Am I #ScarPositive? Is that a thing? Do we need that to be a thing?
The more I watch and think about scar tissue shame, the more I see myself through that makeover lens. There is a very real likelihood that my body disgusts some people and that's just a fact. My stomas leak blood and mucus, my port and pacemaker look like rogue tumors beneath my collarbone, my direct messages are flooded with fetishist creepers amid sincere friends. (Because, yes, sick girls are a type.)
Even so, I can't help but feel I've earned these weird parts and wires somehow. I've stayed alive through what makes me different, damaged. Who am I to wish that away? I don't want to look the same as everyone else, but I do want a better quality of life. That push and pull of acceptance is hard to understand.
At the end of the day, this skin is my home. It's the only one I will ever have, and I don't want to invade it with more than what keeps me alive. But even then, acceptance is hard. Denial is real. Shame is pervasive.
This body has every right to expand and shrink, stop and start should it need to … but I have yet to learn how to grow along with it.
***
Note: Cystic Fibrosis News Today is strictly a news and information website about the disease. It does not provide medical advice, diagnosis, or treatment. This content is not intended to be a substitute for professional medical advice, diagnosis, or treatment. Always seek the advice of your physician or other qualified health provider with any questions you may have regarding a medical condition. Never disregard professional medical advice or delay in seeking it because of something you have read on this website. The opinions expressed in this column are not those of Cystic Fibrosis News Today, or its parent company, BioNews, and are intended to spark discussion about issues pertaining to cystic fibrosis.