I'm Taking a Break from Sharing My Story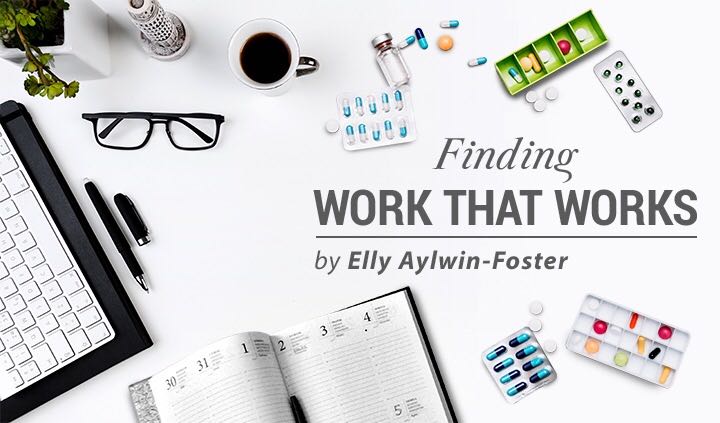 I don't want to talk about it anymore.
I've gone from being an out-and-proud chronic illness advocate to someone craving something akin to a total cystic fibrosis blackout.
I believe in the power of our voices and the importance of speaking up so that others can better understand our experiences. This is particularly important when we're speaking in a professional advocacy capacity to an audience who may influence or shape our care, medications, or even the healthcare system.
The need to speak becomes poignant to me as a member of the shrinking community who has neither the access to nor the eligibility for CFTR modulators. As a Brit with just one DF508 mutation, I fall into the former category — I'm eligible, but unable to access Trikafta (elexacaftor/tezacaftor/ivacaftor). If we don't raise the volume about the inequality of personalized medicines, who will?
For the last five years, I have found power, community, and creativity through speaking up about life with a chronic illness. It has fueled my writing, provided professional opportunities, connected me to many wonderful people living with rare illness, and even helped friends strengthen their understanding. 
In these last few months, something has changed. I am reluctant to answer questions or to start conversations about my illness for fear of dwelling on it. I do not want to make CF bigger than it already is. While previously a force of positive identity for me, I wonder if my focus on CF has started to have some negative effects, too. What was once therapy has now become damaging. It's curious that the antidote is made of the same stuff as the venom.
Living with CF is a balancing act. As our symptoms ebb and flow, we must evaluate how much, or how little, illness-free space we can steal back for ourselves on any given day. I am most comfortable speaking up when my symptoms are under control, and I have more emotional bandwidth to share my experience. So perhaps it is no surprise that after many months of unpredictable health, I want to put CF into a quieter, smaller box.
Initially, I felt guilty about pulling back. I thought it was my duty to educate those working in healthcare and to empower and encourage others living with chronic illness. Then I realized a quieter way of coping is just as necessary to surviving with my physical and mental health intact.
There's no right way to live as a member of this community. Sometimes being out and proud is the oxygen we need to thrive. Other times, we need peace and personal sanctuary to take care of ourselves.
So, I am stepping back from this column. I am still writing, but I am taking a break from sharing so much of myself. Instead, I'm excited to share the stories of others, those with CF and those without.
I can't tell you how special it has been to write for BioNews Services. It's been a privilege to get to know the people behind the company, as well as my fellow columnists and amazing readers who hail from all over the world.
To speak up is to feel power. Is there something you would like to say?
***
Note: Cystic Fibrosis News Today is strictly a news and information website about the disease. It does not provide medical advice, diagnosis, or treatment. This content is not intended to be a substitute for professional medical advice, diagnosis, or treatment. Always seek the advice of your physician or other qualified health provider with any questions you may have regarding a medical condition. Never disregard professional medical advice or delay in seeking it because of something you have read on this website. The opinions expressed in this column are not those of Cystic Fibrosis News Today, or its parent company, BioNews Services, and are intended to spark discussion about issues pertaining to cystic fibrosis.