Casting Call: Sickly Leading Ladies Wanted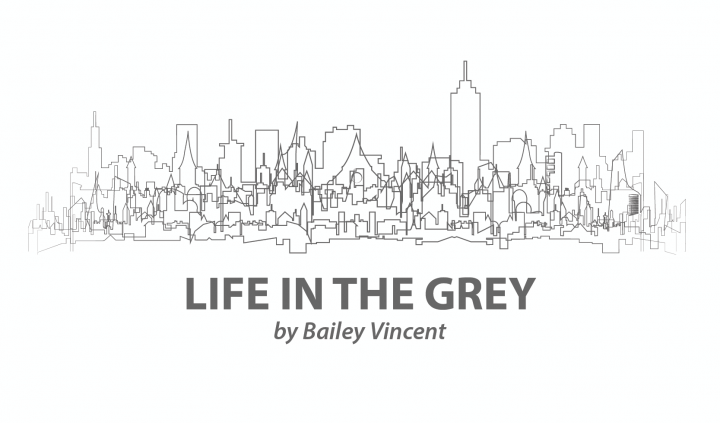 I miss someone.
I don't even know her … and yet I miss her.
I miss the person I do not see on TV, in the movies, or portrayed in most media to date. She needs to be here. And I want to write her.
The person I'm referencing is someone you don't often see: She's sexy. She's accomplished. She's multifaceted and free of tropes. Oh, and she's also disabled.
"Where is the sexy sick person?" I asked my friend the other day. "She doesn't exist on screen."
We like to portray sick people in simplistic ways through popular media. They're either fragile, broken birds with gamine haircuts and Type A temperaments, or — as in the far less tokenistic and thankfully much more dimensional blind character on "In The Dark" — total disasters. Maybe we are attracted to them because of how dainty-pretty they're portrayed while drifting into the abyss. But the message is still received: "They're cute despite their scars."
We aren't allowed to be attracted to their strength, candor, bodies, or skin, without justification or disclaimer. And it's even worse when it comes to sick relationships. Option A is the sick teenage couple, who fall in love by connecting through sickness before one of them inevitably dies. Option B is the casting of a couple who have already fallen in love, yet their relationship muddies through a surprising diagnosis.
"How does their partner stay?" the message says. "Why don't they leave? #SoBrave."
Don't get me wrong. I have read "The Fault in Our Stars" 10,000 times and wanted to weep to Justin Baldoni personally after viewing the coupled characters in "Five Feet Apart" exposing scars and G-tubes on the big screen. I had never imagined that would be possible.
But it was possible. And powerful. And necessary. And now I can't help asking, "What happens to "Five Feet Apart" five years later? Why can't we see adults too, who can't opt out of a storyline with a convenient, pre-credits death?" These portrayals tell us that you can only be loved as a sick person if the couple fall in love before diagnosis, or if you're both suffering from the same disease.
I met my now-partner long after I was sick. We said our vows knowing I was about to get a G-tube months later. We have had anniversaries in and out of hospitals. We have had intimate moments amid breathing machines, emergency room trips, infections, and more.
And though I am grateful every day for someone who isn't scared of the poorly realities of a person perpetually and begrudgingly personified through difference, I believe there is love beyond. Someone isn't brave for loving me because I'm broken. They're brave for loving me because I'm a pain in the *ss. I don't expect any less unconditional love, passion, and purpose from my partner than I would give to them.
Unfortunately, this is rarely shown on screen. We like to show disabled roles in singulars. They have one illness. They have one passion. They have one goal on their bucket list. Thankfully, more and more deaf characters are being written: "Switched at Birth," "The Walking Dead," "This Close." But where is the deaf and … ? I am deaf and sick. Instead, I only get singular archetypes with which to identify.
Cystic fibrosis isn't just "waiting for a lung transplant," as former TV depictions would have us believe — most recently "Degrassi" or this comprehensive list. Nor is cancer "losing your hair and vomiting a lot" and on and on. Most of us are sick and … Or disabled and …
I'm sure that we can all find at least one exception to this. An anomalous antidote toward something better — but is it enough? What I'm asking for is, well, more. We are more than just one sickness or disability and more than a tokenism.
Whom do the long-term sick kids look up to when they become sick adults?
Most of us know that a trove of disabled or chronically ill writers, actors, and talent exists in the world, fighting to be invited to the table. So, what if they were the table? Representation matters, plain and simple.
Sometimes I wish I wasn't so complicated, that I wasn't bossy or bratty or vain. That I wasn't constantly pestering my husband to make out with me. That I wasn't trying to be a dancer, a writer, and stay alive all at once. Life would be easier.
We would be easier for others to understand.
But we aren't. We aren't just one thing. We are many.
And it's about time someone shows it.
***
Note: Cystic Fibrosis News Today is strictly a news and information website about the disease. It does not provide medical advice, diagnosis, or treatment. This content is not intended to be a substitute for professional medical advice, diagnosis, or treatment. Always seek the advice of your physician or other qualified health provider with any questions you may have regarding a medical condition. Never disregard professional medical advice or delay in seeking it because of something you have read on this website. The opinions expressed in this column are not those of Cystic Fibrosis News Today, or its parent company, BioNews Services, and are intended to spark discussion about issues pertaining to cystic fibrosis.