'I'm Not Crazy'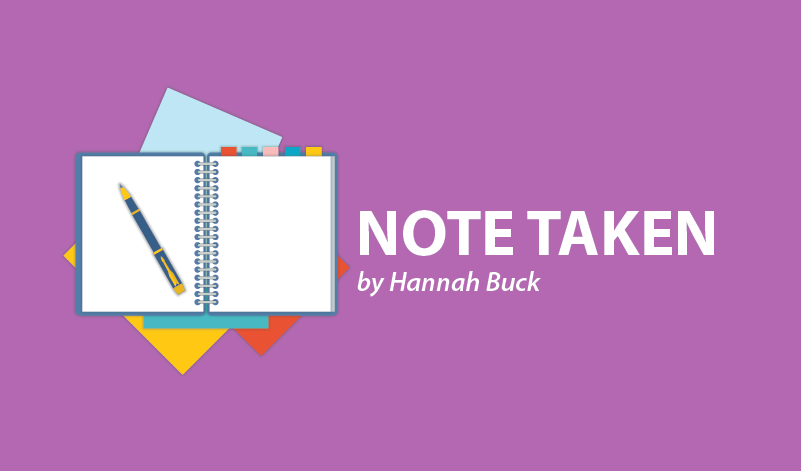 You're about to read something I wrote two years ago.
I had been diagnosed with anxiety and depression not long before then. Both left me utterly crippled, and would continue to do so for several months, but what I struggled most with was the abrasively sudden officiality of it all. New conditions listed in my medical record. New medications. New doctors.
To me, being a generally bummed-out college student was profoundly better than being a mentally ill person. The former suggested quirky bouts of self-deprecating jokes and a beer before bed. The latter suggested brokenness.
Diagnosis meant that I had been found out; I no longer passed as "normal," and that wasn't OK with me. I wasn't OK with me.
As time crawled forward, I found self-acceptance. I chipped and chipped away at my stigmas until finally, miraculously, I began to believe what everyone in my life had been insisting: that none of this was my fault, that anxiety and depression were real, and that I wasn't crazy.
Please do not confuse the sentiments expressed in this poem with the beliefs I hold now. What I want is to show you how far a person can come.
I left denial and self-loathing in the dust for patience and self-love, and that's something we can all achieve with time.
I'm Not Crazy
I'm not crazy.
Sure, I leave nail marks in my stomach when I walk down basement stairs,
and care a little too much about the clothes that I wear,
and was scared, confidence-impaired, to walk into fifth grade with no ponytail in my hair,
but no, I'm not crazy.
I mean, I have a real disease — one you can't just pretend to have?
One diagnosed with blood and sweat, not tears?
One that kills people.
I have cystic fibrosis.
I'm pretty sure by definition mental illness has to be all in their heads.
It doesn't matter if they say there are monsters under their beds,
or that they wake up every morning and wish they were dead,
because we all get sad, sometimes.
Ask me what I'd like for lunch, because
I won't be "having" what "they have."
But I do have CF, and its scars dot my body like stars on a skin-sky
worth the honor and praise of astronomers lucky enough to still be on the ground.
I didn't make my scar-stars and that's why they shine,
but I can't say that I haven't wondered what it'd be like to carve out new designs.
But, I'm not crazy.
I just can't fall asleep when I think about bills,
and my "good days" still feel like they're inverted, barren hills.
A whispered word baits my heartrate to fly high above my weight —
Wait. Do I need to watch my weight? Probably,
but I need to watch you, too,
because if you roll your eyes at something stupid I do
and I miss it because I'm too busy eating food
to pick up simple social cues
then I'll never know what I'm doing wrong,
and if I'm doing it wrong I'm not doing it right,
and if I'm not right then
you must think I'm crazy
and on and on and on.
Sorry I didn't text you back.
I fell asleep/forgot/just got really busy,
but only if "busy" means "hiding between twin sheets, nauseated,
blackened and blued by the invisible ink of
depression and anxiety
that your eyes refuse to read when you skim my tattered pages.
I'm crazy —
crazy that I still have to hide my disease.
But which one? Well,
when I can't breathe through my decaying, graying lungs,
I'm sent scholarships, pitying lips, IV drips, even Make-A-Wish trips,
but when I can't breathe because my mental illness is too gummy and thick
for even Mary Poppins to swallow and it rips
and gnaws at my throat until I choke and croak out "I'm sad,"
I'm sent a pseudo-silver-lined
"You don't have it that bad."
I'm not crazy — I'm human.
And I own my conditions, despite
knowing that the world's made it a mission
to paint me as crazy, insane, and ashamed.
I'm a crazy. I'm here.
I'm still playing this game,
and I'm not the only crazy that's been
given a name.
***
Note: Cystic Fibrosis News Today is strictly a news and information website about the disease. It does not provide medical advice, diagnosis, or treatment. This content is not intended to be a substitute for professional medical advice, diagnosis, or treatment. Always seek the advice of your physician or other qualified health provider with any questions you may have regarding a medical condition. Never disregard professional medical advice or delay in seeking it because of something you have read on this website. The opinions expressed in this column are not those of Cystic Fibrosis News Today or its parent company, BioNews Services, and are intended to spark discussion about issues pertaining to cystic fibrosis.