Confession: Vaccine Politics Are Adding to My Sadness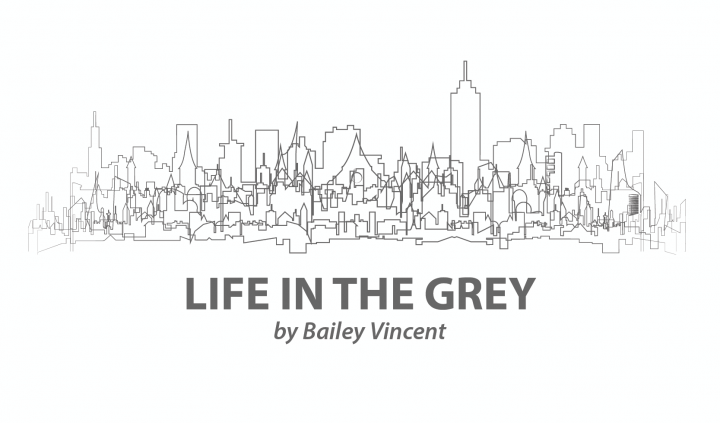 I am in a bathroom feeling sick, writing about being sick, not wanting to be sick.
I don't want this to be my life or what I'm writing about. I get sick of saying it. You must get sick of reading it, or associating me with it, or scrolling quickly past it. And I'm not posting this for reverse-psychology affirmation. If I don't write this down for myself, I cannot move forward with my day.
I'll hold on to this for a while, post it when there is less content in the pipeline. Maybe on a day when I don't have to promote something else — a column, a class, an idea, myself, my brokenness, and back again. Me, me, me. Aren't we so sick of me?
If there were one thing I wish a stranger understood about the life of someone living with sickness (not "fighting" or "thriving" or "overcoming" — just living), it would be that we cannot plan for what it is like to live like this.
Every Monday, before I reset and wake up, I have a bit of a manic moment. A fear panic. A long sweat. I realize how much must be done to consider myself a worthy person — the work, the classes to film, the messages to answer, the columns to write and edit to death, which are sometimes about death, again, again — and I want to leap from the moving car.
"You are worth so much, whether you're working or not," the kind people say, and I'm grateful for them. For anyone who gives words and time when none could stand. But the variability of this body in this life makes passive positivity impossible.
I worry that no matter my best intentions, something unexpected will arise. And then it does. Like today, when it did. And so, I sit here writing.
I cannot plan for what has become hours in the bathroom, bent in sickness and pain. No amount of positive affirmation can stop that train. No amount of perfectly curated to-do lists and must-do deadlines and don't-you-dare-not-be-doing can stop what I cannot control.
So, when best-intention texts arrive — the "What if you just make more lists?" or "What if you wake up earlier?" — I don't know how to stop the fall. It's not about motivation. It's not about focus or passion. It's about the hours erased, which no one truly realizes unless they're living it.
And here's the thing: The world can kindly say, "Listen to your body. You did all you could today." But that world somehow suspends itself from the world with bills to pay and mouths to feed and consequences if I do not.
I brought life into the world — that's on me. I made a business and a dream — those are mine also. If I don't help my partner (who is yet to find a salaried job mid-pandemic) in some way, bad things happen. I can't lie to myself and say, "Reset. Tomorrow is another day," because tomorrow is another day further from a deadline.
Disability checks don't cover this. Stimulus checks, as most of us have now learned, won't either. (And for the record, the accumulative stimulus checks still totaled three-quarters more than a disabled one for my family.)
"You are meant to live differently," the world seems to say. "You require less." I am less. I am less. I am less.
I'm a high-risk heart and lung patient at an expert transplant and disease clinic, and still will receive the vaccine behind three of my four siblings. One is a nurse — that makes sense. Then a teacher, then a war hero. I love them. I want them safe. This is positive. But still, why did I think the critically ill would follow the nurses and those in nursing homes?
"We care more about opening our economy," my brave, blunt, teacher-sister said, "than we do about saving at-risk lives." Less, less, less. Or is it that we assume high-risk sick people are safe in their little boxes, collecting their little pennies, far removed from society anyway?
And so I tell myself, "You offer something to the world." I think, "Even if I don't earn a ton and my fiscal consistency is trash, I am more than my paycheck." We are more than our paychecks.
But then the whispers say, "less, less, less," and I sit here, writing. Stuck in the sickness, the static. Wondering about worth while worth so little — $600 or less. Sick of talking about sickness. Myself. Wondering when I can predict what my real to-do list will be. Who I will be. Who I could have been.
I wish for more, but all I feel is less.
***
Note: Cystic Fibrosis News Today is strictly a news and information website about the disease. It does not provide medical advice, diagnosis, or treatment. This content is not intended to be a substitute for professional medical advice, diagnosis, or treatment. Always seek the advice of your physician or other qualified health provider with any questions you may have regarding a medical condition. Never disregard professional medical advice or delay in seeking it because of something you have read on this website. The opinions expressed in this column are not those of Cystic Fibrosis News Today, or its parent company, BioNews, and are intended to spark discussion about issues pertaining to cystic fibrosis.