We Need to Expand Our Perspective of the Coronavirus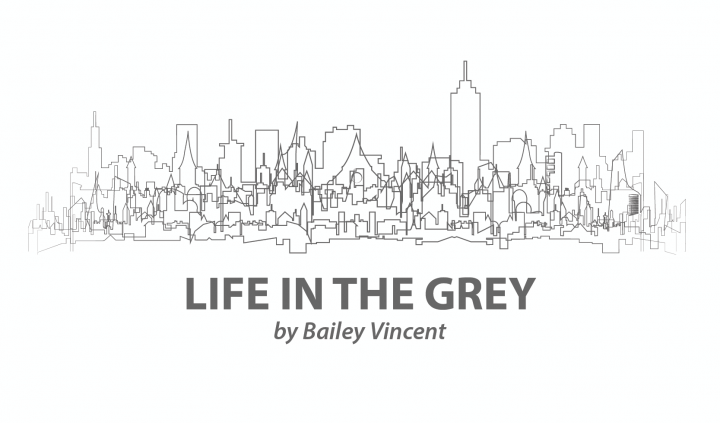 The cystic fibrosis (CF) community is handling COVID-19 in two ways.
Some claim that people are finally getting a taste of life with CF. "We wore masks before it was cool," they say (I stole that one). We always worry about germs. The coronavirus will impact us more than others due to our fragile immune systems and the boggy marsh of our respiratory systems just waiting to harbor germs.
Others refute the reactionary fear-mongering of the COVID-19 crisis. Not everyone with a chronic illness is at risk. Not everyone with CF spent the past few decades in Soderbergh-directed fear, and not everyone with CF is immunocompromised.
There is more to take away from this viral outburst than viral memes. Yes, people will probably glare at CF patients, attributing their chronic cough to corona-catastrophe. Yes, everyone believes that people with CF are more at risk. Yes, everyone's feelings are valid.
Perspective is the only upside to a pandemic. But we need to expand our perspective beyond the two sides of the sick coin.
I am bothered by how many people say, "It only impacts the elderly." Ageism is alive and well, especially in Western nations. Who do we think will impart much-needed wisdom? It's not the 20-year-olds making CF meme memorandums and "quarantinis," or the ones doing plague-Toks (TikToks with a coronavirus twist). It's my parents. The elderly. The people who know more than we do.
We know that "all lives matter." But we don't always think about all lives during a global crisis. It's hard. Even liberal snowflakes such as me can't cry enough (biodegradable, non-GMO) tears for marginalized communities. Frankly, I am too spoiled and #blessed to really get it.
Social media posts on #blessings are overwhelming me. For example, I tried to read a few CF survival guides this week about staying safe during this tumultuous time. "Have your food and medications delivered," people say. "Use services such as Hello Fresh or Amazon Prime," others write. "Buy in bulk and get ahead of your prescriptions so you have reserves."
But these brilliant ideas assume socioeconomic status. My family pinches pennies to afford groceries, let alone subscription services or online fees. We live in a rural area where takeout is unavailable. Even if we wanted to get medications 30 days in advance, we couldn't afford the copays.
This virus will hit some people harder, and that's just fact. Not everyone can stock up on supplies before they sell out. Not everyone can afford the technology or WiFi to shift their lives online. Not everyone can be like everyone, and we need to remember that.
Maybe I'm a minority in the CF community. I don't know. I feel more isolated in isolation than ever before while scrolling through social media. We have many things to consider, even as a smaller community.
I am so grateful to have a home, a family, and the capacity to compare and contrast the impact of the coronavirus on different populations. I am spoiled and #blessed, yes, but I still have so much to learn.
Perspective is the only upside to a pandemic, and sometimes it's a hard pill to swallow.
***
Note: Cystic Fibrosis News Today is strictly a news and information website about the disease. It does not provide medical advice, diagnosis, or treatment. This content is not intended to be a substitute for professional medical advice, diagnosis, or treatment. Always seek the advice of your physician or other qualified health provider with any questions you may have regarding a medical condition. Never disregard professional medical advice or delay in seeking it because of something you have read on this website. The opinions expressed in this column are not those of Cystic Fibrosis News Today, or its parent company, BioNews Services, and are intended to spark discussion about issues pertaining to cystic fibrosis.