Help! Quarantine Is Making Me Less Compliant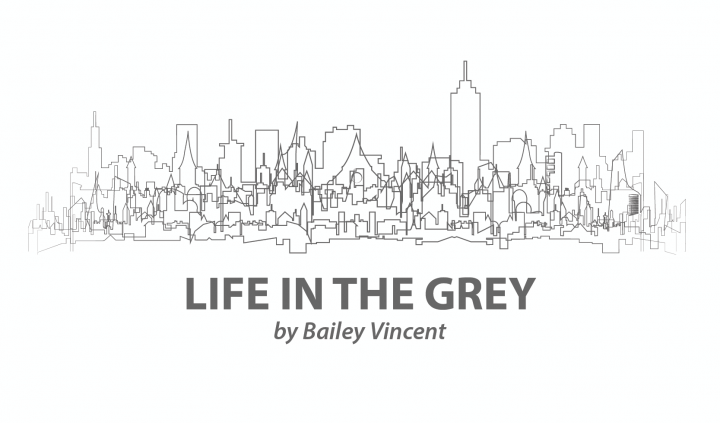 Yesterday was Monday and I didn't want it to be.
The start of the week is often tough, but my aversion is misplaced. Mondays now aren't that dissimilar from any other day, considering the world has all but shut down while sheltered in place.
Mondays used to be busy for me. I'd wake up, home-school my daughters, and rush out the door, commuting to a dance studio where I teach and they take classes. We'd arrive home around 11 p.m., having driven through McDonald's for a late travel dinner. (Yogurt parfaits aren't that unhealthy, right?)
Mondays are substantially different now. I wake up and take my time with the girls; there's nowhere to rush or ride. I tackle writing because I want to, not because I have to at that exact moment. And I take the time to fit in fitness (dance), a consideration for all employment in my future.
"Are you mad at me, Momma?" my eldest asks, while setting up a makeshift barre we've made of plastic PVC and duct tape. We call this ballet barre Charlotte, thanks to the brand of piping. Our bunny Jeté likes to eat it when we aren't looking.
I shake my head no, because somehow I am too disgruntled to speak. I scroll Instagram haphazardly with my pinky, as my hands and wrists have been too crippled from inflammation lately to enjoy in any way. I hope to find some sort of insta-inspiration in the form of a famous ballerina I follow.
"Do I have to do this?" she posts in bold block font, frozen over a mirror selfie with sweats and a sour face. She doesn't want to move this morning either, unable to face a Monday without a face that prompts others to say, "Are you mad at me?"
"If she can do it, so can I," I think. The fact that a nearly perfect dancer dreads the pain and pressure as much as I do seems surprising. My pancreas has been causing more pain than usual; bathroom excursions scream: "Something is not right here!" My bile is too much or too little, and my arms are laden with pins, needles, and numbness. This digit dread (likely caused by digital interface alone) is the least threatening to my health, but the most emotionally frustrating.
"I haven't been very compliant," I say as I go about my daily business of having no business, sheltered instead.
Compliancy is such a crushing word in the cystic fibrosis and sick community. How compliant we are sometimes feels synonymous with worth, even if compliant by complaint. They say that bravery doesn't mean not being scared. It means being scared but doing the right thing anyway, and sometimes I wonder if the same applies to compliancy.
I didn't want to do the right thing today. Neither did this famous ballerina. But we did it anyway (without talking or smiling), until finally enjoying ourselves. Why don't I take this tactic with pharmaceutical health, too?
"Listen to your body," people say, perhaps more so now while we are cloistered at home and there is less distraction doing the talking.
"My body lies," I reply.
"I don't even know why I'm here," I remember telling the ER nurse months ago, when my physician said to report to the hospital for kidney failure. I didn't feel any different but was admitted anyway since failing kidneys don't care if you feel them or not.
"Something is wrong," I've said at other times, only for the something to be pain from an organ in a contradicting place — diffused aches in wrong directions.
I can't trust my body because my body doesn't know what it is doing. Some days it tells me I'm starving and I gleefully eat whatever I'm craving. Other days, I can't stomach a bite. It's all one thing or all the other. "Listen to your body," they say, when it comes to eating, or exercise, or weakness, or strength. But I'm Deaf, so listening just isn't one of them.
I don't feel motivated on Monday mornings, or brave, or worthy of boldface font. Even so, compliancy feels more like courage these days than ever before, and I'm not sure I have it in me. But maybe, even on this muddied of Mondays, maybe I don't have to?
We reach for the bunny-eaten ballet barre, the late-night yogurt parfaits, and the handfuls of medications, not because they're the best option for us at the time, but because they're better than nothing, all the time.
It's all one thing or all the other, and somewhere in the middle is me. My body lies, yes, but I don't need to listen to know my truth. "Do I have to do this?" I think, and then I do it. Not because Monday … because me.
We are worth more than just the success.
We are worth the try, too.
***
Note: Cystic Fibrosis News Today is strictly a news and information website about the disease. It does not provide medical advice, diagnosis, or treatment. This content is not intended to be a substitute for professional medical advice, diagnosis, or treatment. Always seek the advice of your physician or other qualified health provider with any questions you may have regarding a medical condition. Never disregard professional medical advice or delay in seeking it because of something you have read on this website. The opinions expressed in this column are not those of Cystic Fibrosis News Today, or its parent company, BioNews Services, and are intended to spark discussion about issues pertaining to cystic fibrosis.