Avoiding the Pitfalls of Information Overload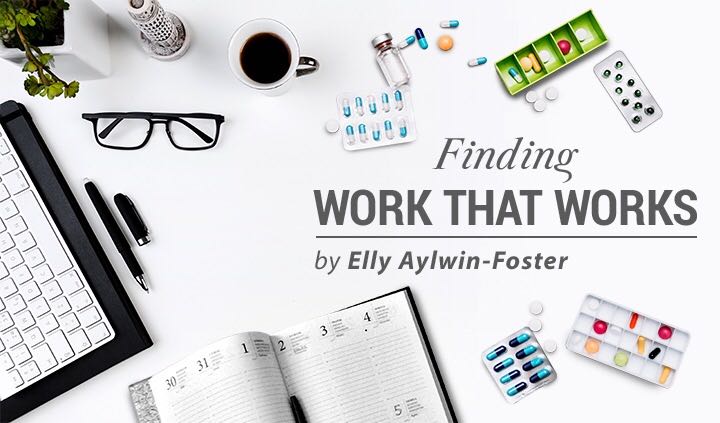 This time last week, aided by copious amounts of coffee, I was putting the finishing touches on a presentation I would deliver the next day in Berlin.
I was speaking at the Medical Affairs Summit, an annual gathering of medical affairs professionals within the pharmaceutical industry. The medical affairs function is made up of scientists and clinical experts who have traditionally advised on the technical aspects of medication; including its correct usage, labeling, and efficacy. Recently, the role has become more influential within pharma companies, as those in medical affairs often have contact with everyone in the supply chain from doctors to, occasionally, even patients.
The opportunity to give my perspective, as a rare disease patient, on the complexity of the information landscape in healthcare brought me to Berlin.
I discussed how, in some ways, having a chronic illness in the past was simple — at least when it came to taking medication. Historically the relationship between patient and doctor was hierarchical; there was often an element of "take this pill, ask questions later." These days, thankfully, most interactions between patients look more like a two-way conversation.
As someone who has lived with cystic fibrosis (CF) for 30 years, I know a lot about my condition, more than the average general practitioner, and I certainly like to ask questions. The difficulties, I have found, come with where I look for answers.
Looking for answers online for side effects, mystery symptoms, correct dosage, drug interactions, and genuine health-boosting supplements can be a minefield. Thanks to Dr. Google, there's no shortage of places to look. But that doesn't mean all health-related information out there is expertly sourced, or even benign in intent.
We are increasingly familiar with the dangers of health misinformation in the general population. (There is a growing measles epidemic in the United States and several European countries to thank for that.) But the medical profession, and indeed chronic illness patients themselves, are less aware of the dangers of false information aimed at them, a key message I conveyed during my talk.
It's difficult, balancing the unique perspective that comes from living with a disease, with the realization that few of us are doctors ourselves. While many have built up scientific know-how worthy of a biochem undergrad, we do not, unless trained, have the accompanying evidence-based approach that teaches us how to navigate health information and separate medical fact from fiction.
CF-related information overload may not be a recognized symptom of living with cystic fibrosis, but in all seriousness, maybe it should be. I certainly believe it's an issue that deserves more attention from the medical community. For my part, the talk was a fantastic chance to have my perspective as a writer and a rare disease patient heard. It has also left me more mindful of how I source my own health information online. The next time I idly wonder why I feel tired, am out of breath, or have a mystery pain, I won't turn straight to Google for the answer. Instead, I'll try harder to listen to what my body is telling me and respond in a healthier way.
If you live with CF, how do you deal with CF-related information overload?  I'd love to hear from you; leave a comment below or discuss it on the CF News Today forums.
***
Note: Cystic Fibrosis News Today is strictly a news and information website about the disease. It does not provide medical advice, diagnosis, or treatment. This content is not intended to be a substitute for professional medical advice, diagnosis, or treatment. Always seek the advice of your physician or other qualified health provider with any questions you may have regarding a medical condition. Never disregard professional medical advice or delay in seeking it because of something you have read on this website. The opinions expressed in this column are not those of Cystic Fibrosis News Today, or its parent company, BioNews Services, and are intended to spark discussion about issues pertaining to cystic fibrosis.