In Dance and Other Matters, Representation Counts, but Not Enough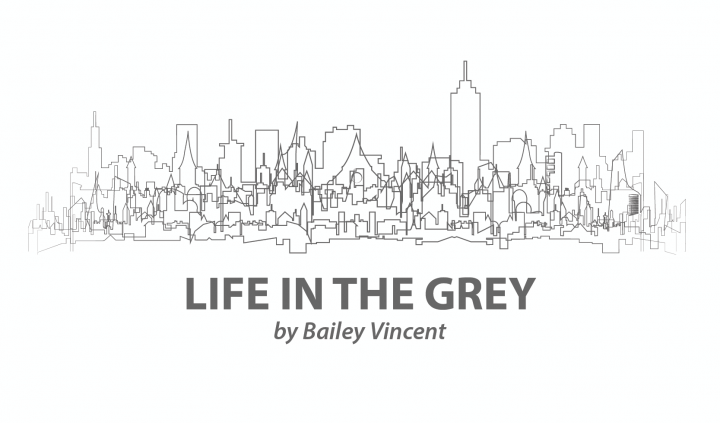 I am going to write something no one wants to hear: Honesty is best when it's pretty.
Sometimes I am that person. I can smile through the suffering. I can point my toes while pieces are ignored. I can pretend that the realities of fighting for this life aren't less sexy, appealing, and gentle than one would believe them to be.
One of my all-time favorite activists, choreographers, and movement originators (whom I also will go ahead and call a friend), Lauren Lovette, recently said that, "Dance is for everyone." And she moved me, as usual, in the way that she imparts movement to others.
She's right. It is for everyone. But why does it feel so wrong to talk about what makes dance feel right for certain bodies and not for others?
Sometimes I write things like, "You can survive more than you know," and then I list the things one can survive. And I do it with candid, but not too, too disgusting, detail. These are things that are truthful — but not ugly truthful.
Google tells us that if we poop blood every day, something is definitely wrong. Or that if our lung function is 50%, we probably shouldn't be dancing that much. Or if we lose our colon, uterus, gallbladder, and parts of our spine in the same span, our trajectory isn't ideal.
And it's not just Google. We have all read the stories that say, "My Doctor Told Me I Would Never Walk Again, and Then I Did." (And I've probably ghostwritten a third of them.) But every time I read them, I think, "People listen to their doctors?"
If I listened to every physician, physical therapist, or Wikipedia life span factoid for every aspect of my brokenness, I would never feel whole again. I am not whole again — I just don't want everyone to keep reminding me.
It extends beyond the medical realm for many. It includes our dance teachers, mentors, and ex-friend-friends. It's all the negative voices that drown our glittering pieces more and more each day until we can't hear anything else.
I always thought that when I became an adult — better, stronger, bolder — this would go away. That the self-doubt, the criticism, the feeling that I will never fit would disappear. Well, it doesn't — it only gets worse.
Now, I am self-aware of how much I need to be aware of. Or how blunt and mean the world can be. Or how fragile we are with — and to — human life. Even in the arts.
Especially in the arts.
But we keep going, beyond the negative voices and closer to the Lauren Lovettes. On and on, never knowing when rest and success will fully land.
We can survive a lot in this lifetime, including love, loss, and missing organs. I've written this before, but what makes us live? Why must that be defined by those who often have lost less instead of fighting for more?
Dance is for everyone, I just wish dance knew that, too.
The truth of this isn't pretty. If I want to dance, I have to dance with two feeding tubes piercing my stomach like permanent body mods that hurt and twist. When I work my core too hard or jump too much, swollen red tissue pushes out of the space housing them: my insides coming outside. It bleeds and drips sour green acid down my stomach, burning my flesh and hurting, because even if my body is different than yours, it feels just the same.
If I want to dance, I have to ride the roller coaster of perpetual unpredictability: a spine that nearly cost the movement of my toes and feet forever; a pancreas and liver that randomly swell, causing crippling "-itis" pain that can only be cured by "starving it out." I am starving, slowly, always, for something, but it's mostly stage lights when no one's watching.
It takes a lot for my body to dance when it wants to dance, but I can do it. We can do it. We can survive things our professions tell us we can't — but then they don't hire us. They don't listen to our perspective, our stories. They don't paint the world in more ways than one, except for the rare few who say things like, "Dance is for everyone," and actually mean it.
And so I keep throwing oil at my canvas, a battery of bruises and barres that leave me barren and breathless, wondering when we can redefine this thing that I love in a way that lets it love me back again.
The truth might be ugly here where we stand, but the lies I tell on stage are just as beautiful as yours. And one day, we both will believe them.
***
Note: Cystic Fibrosis News Today is strictly a news and information website about the disease. It does not provide medical advice, diagnosis, or treatment. This content is not intended to be a substitute for professional medical advice, diagnosis, or treatment. Always seek the advice of your physician or other qualified health provider with any questions you may have regarding a medical condition. Never disregard professional medical advice or delay in seeking it because of something you have read on this website. The opinions expressed in this column are not those of Cystic Fibrosis News Today, or its parent company, BioNews, and are intended to spark discussion about issues pertaining to cystic fibrosis.