I'm a Dancer but I Can't Walk Right Now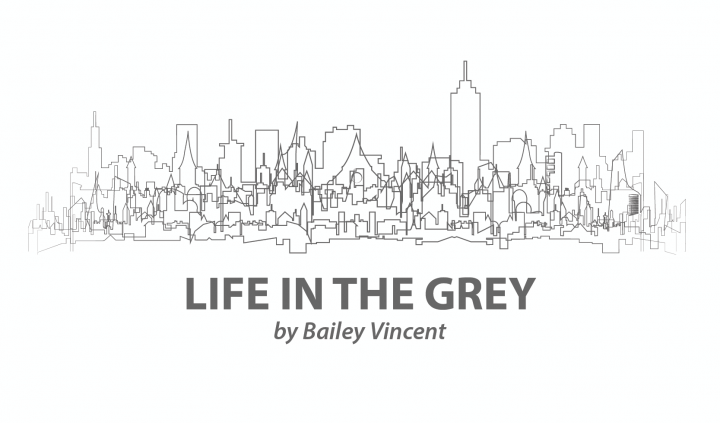 My body doesn't work.
This isn't new information. But every time I get new information about a new way it doesn't work, I feel a surge of emotion.
"I think I'm sort of depressed today," I told my partner, after a long morning of telehealth and treatments. "I just wish there was something I could do to make this go away."
"Oh, you want the magic pill," he said, bemused. "The quick fix."
"Yes," I replied with rage. "But it's not like I'm sitting around on my butt, smoking cigarettes and wishing for an easy answer. I am working my bum off to stay as healthy and mobile as possible."
I have a new diagnosis, if you could call it that.
"Can't you take all that off my chart?" I asked the nurse earlier this week while scanning the litany of sub-genres in my somatic system. "Do we really need to list everything if it all stems from the same source?"
Renal failure. Pancreatic insufficiency. Infection due to Stenotrophomonas maltophilia. Pseudomonas colonization. My body feels like a Marvel franchise, and I'm five prequels and eight sequels deep into a plot no one wanted.
My new diagnosis (versus a natural consequence of the primary problem, which is how I view it) is premature osteoarthritis of the lumbar spine. It's occluding nerves, which causes rampant pain attacks, physical immobility, and a lot of meanness on my part. I wish my chart could have just said inflamed as hell because nothing is getting on my nerves more than my nerves these days.
"I do everything I can at home," I explained to the rheumatologist, lest she imagined me butt-sitting-with-cigarette, "Icy Hot. Foam rolling. Rest. Handfuls of healthy nuts like Misty Copeland."
"Do you need anything for the pain?" she kindly inquired.
"I want a long-term plan," I replied. "I don't want to keep waking up unable to walk, throwing high-dose Prednisone at the problem and then waiting for it to strike again."
I hate the cycle of "not knowing, working hard, crash and burn, repeat." I'm unfair to doctors doing their best. They see someone they consider thriving, despite what her chart reads. I'm unfair to myself. I wish there was a way to mysteriously work, think, and Icy Hot my way out of a body that doesn't consistently work, so I can dance as long as possible and maintain a quality of life far larger than this.
But that's the problem. A few paragraphs back I said that "I am working my bum off to stay as healthy and mobile as possible." That is not OK.
I'm so focused on how to function in my own fractured frame, I forget what my verbiage does to friends who define mobility differently. The world is full of prequels and sequels which rob far more than just a 90-degree arabesque: Friedreich's ataxia, poliomyelitis, muscular dystrophy, scleroderma, and on and on.
Who am I to constantly equate the word mobility with success? For me, as a career dancer and director, that might feel proper, but how much damage do I inflict by using this language in my columns week after week?
"You're speaking my love language," I say to the physical therapist as he put different joints back in place and marvels at how out of whack my pelvis is. "I love having practical things to do."
I'm supposed to pause dance for two weeks so the inflammation can dull. "Give the steroids time to work. Ice your back every day. Do the rehab to stabilize your joints; your cartilage is rubbed raw."
New information doesn't cause alarm or surprise anymore. It's not a fresh hashtag to throw on my account or a piece of bling to brag about overcoming. It just ticks me off.
"I think I'm sort of depressed," I told my partner. And I think I sort of am. I wish new things weren't forever, weren't another erosion. Maybe I need to figure out how to build up something else — someone else — before I bemoan another loss.
Mobility isn't synonymous with health. You can "sit on your bum," as I so foolishly said, and still be brave as hell. My view of "overcoming" diagnoses doesn't make me better — it makes me smaller. Knocking items off my chart won't make the future any larger and it certainly doesn't change anything. The only thing I can change and control is how I view what I can't change or control … and I'm failing at it.
I hate the cycle of "not knowing, working hard, crash and burn, repeat." But I'm neglecting what really matters most: repeat.
Repeat means I'm alive.
Repeat means "keep going."
***
Note: Cystic Fibrosis News Today is strictly a news and information website about the disease. It does not provide medical advice, diagnosis, or treatment. This content is not intended to be a substitute for professional medical advice, diagnosis, or treatment. Always seek the advice of your physician or other qualified health provider with any questions you may have regarding a medical condition. Never disregard professional medical advice or delay in seeking it because of something you have read on this website. The opinions expressed in this column are not those of Cystic Fibrosis News Today, or its parent company, BioNews Services, and are intended to spark discussion about issues pertaining to cystic fibrosis.