Let's Talk About Money: Dollars and Disabilities in the Workplace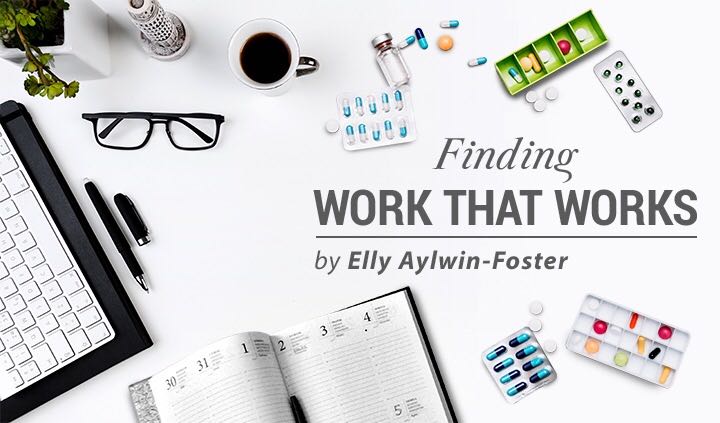 A common perception about those with disabilities is that when they find a job, they are so appreciative that they are the most dedicated, loyal employees in the building. A recurring theme in conversations that I've had about working with chronic illness is that those of us with a disability are often so thankful to overcome workplace discrimination, and secure a salary with accompanying benefits, that we don't haggle over compensation.
I've previously shared my perspective that disabled people are more grateful than others for the opportunity to work. A younger me with less experience and more insecurity about my health felt relief at being financially stable. Recently, however, I've developed a more nuanced view on remuneration.
I've never taken a job solely for the money. I like currency on tap to indulge my late-night e-commerce binges as much as the next person. But I have often prioritized security and relatively stable hours over draining, stressful work, and the higher compensation that usually comes with it. There's an element of "no sh*t Sherlock" to that revelation. Illness places greater demands on my body than the average human's, and of course, I should prioritize an environment where I can stay well. But along the way a more insidious belief has crept in — there's a part of me that thinks I don't deserve more money anyway.
I want to explore why that may be. Since a young age, I've been taught that nice girls don't ask for more money. Of course, my parents never said anything of the sort, but it is a pervasive attitude in many societies. The ongoing row over U.S. women's soccer compensation has brought fresh attention to the topic, but it's not exactly news. Data from 2018 suggested that in the U.S., women earned roughly 85 percent of what their male counterparts did that year. Another study found that women are less likely than men to get a raise when they ask for one.  
Despite my reluctance, I'm learning to have conversations about cash. I'm upfront because I know how incredibly important it is to be assertive. But still, during every moment of those conversations, I am waiting for the other person to tell me that I'm not worth a penny more. Now, is that hang-up due to my female genitalia or my flawed CFTR gene? What aspect of my anatomy convinces me that I should be grateful for any paid work instead of considering the value of my skills and experience.
I don't intend for this column to be a salvo of criticism to the employers of the world. These are muddy waters to navigate. Workers with chronic illnesses present a host of business challenges. But by employing them, companies can also harness a wealth of creativity, dynamism, and insight. And besides, equal pay for those with a disability or illness is enshrined in the laws here in the U.K. and in the U.S.
Beyond having basic security, the personal fulfillment that comes from working in an industry I genuinely care about is my strongest motivation. And I can't deny that when living with chronic illness, money signifies freedom more than ever. I don't want to be bashful about the ability to save for periods when I cannot work, to enjoy precious moments of good health without the pressure of unpaid bills, and to participate in an economy built on rewards for in-demand abilities. 
So, isn't it time to give this topic the consideration that it deserves? Yes, my illness makes some career paths unsuitable for me. It's OK; I don't want to be in the military anymore. But the career that I'm pursuing is suitable, especially within the kind of modern, equitable working environment toward which each one of us should be pushing. That means I should never feel awkward about my desire to be financially successful while working in an environment that keeps me as healthy as possible.
***
Note: Cystic Fibrosis News Today is strictly a news and information website about the disease. It does not provide medical advice, diagnosis, or treatment. This content is not intended to be a substitute for professional medical advice, diagnosis, or treatment. Always seek the advice of your physician or other qualified health provider with any questions you may have regarding a medical condition. Never disregard professional medical advice or delay in seeking it because of something you have read on this website. The opinions expressed in this column are not those of Cystic Fibrosis News Today, or its parent company, BioNews Services, and are intended to spark discussion about issues pertaining to cystic fibrosis.