Honest Question: Am I Losing My Mind?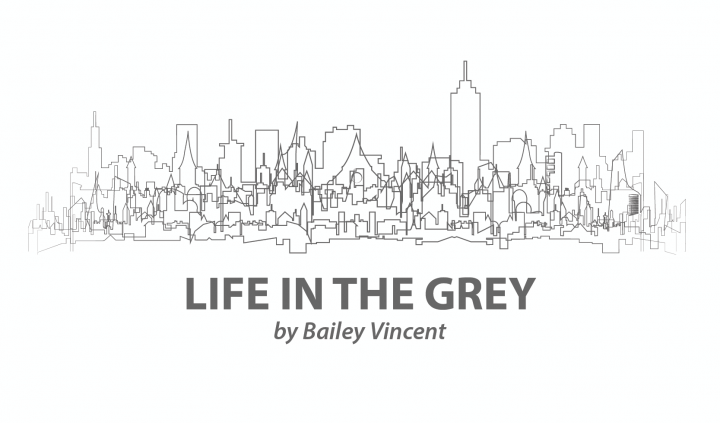 Who would I be if I lost the parts of me that make me … me?
At the height of my back pain — which is off in the old place, on in the new — I can't sit up for long stretches to write, or stretch myself to dance and move. In turn, the two things that have always been my emotional catharsis, a way of relegating and balancing my personal crazy, have all but gone away. And what's left is, well, someone you probably don't want to know.
One of my dear friends lost her Nannie at the beginning of the year. Although some might say, "We lost her years before," due to dementia, they didn't. My friend never spoke of her that way at all. Not only because they visited her multiple times a week (something so few do, and even less can do now), but also because she was lovely and kind, despite being lost and confused.
As a new year swiftly approaches, I can't help but think about this time last year when I felt much the same. If you saw me then, you would see what looked like a mental breakdown.
My family and I were in a tiny New Hampshire town on our annual New Year's adventure with our best friends. I had just finished a dreamy maple latte and an artisanal grilled cheese. I was surrounded by evergreen decor, my children, and sweaters. And yet, I asked my partner to meet me outside.
If you had seen the scene thereafter, you might have thought I was a brat throwing a hissy fit. Or that someone had died. Or maybe you wouldn't have noticed, because teary outbursts are not my usual personality style, and I usually keep things reserved and British.
"I'm losing my mind," I sobbed quietly. "And my mind is who I am."
At the time, I didn't know that an intense sinus exacerbation, culturing of fresh bugs, and other untreated issues could impact my cognitive identity. Or that things such as malnutrition and medications could cause brain fog. Or that any number of innocuous issues could chip away at my health so subtly that suddenly I would be trying to talk, and the word would be gone in a way it had never been gone before. This was New Year's 2019, before the smog hit us all.
Without words, who am I? If my hands shake too hard to type, my eyes blur too much to see, and words fail me, I fail me.
"So glad you are feeling more like yourself," my best friend texted me a few months later. "It was scary there for a while." And it was. So scary that I never admitted how much it scared me. So scary that, aside from stifled, snow-strewn sob-fests, I couldn't fully express it.
All year I've wondered: If I lost parts of me like "Still Alice" lingering in wonderland, who would I be? Would I be like Nannie — warm and gentle and loving, even when she didn't recognize who she was interacting with? Or would I be angry, bitter, and sad?
The truth is that I know with absolute certainty I would be the latter.
After witnessing how I've handled past and present declines — my hand's loss of functionality, which made typing harder; my drifting brain, which thumbs for words when thumbs fail too often; my back pain, a pill I just can't swallow — I know exactly who I would be, and it's not Nannie.
How do I make myself like Nannie? How do I work and wish and learn to love the way she loved? For each piece of me that's lost, I gain a new piece instead: backwashed backlash, bitter and biting.
Who would you be? Who are we if we're not worried about who we appear to be? Who we socially "must" be? Who we feel we "owe it to"? If the pressures and awareness are pulled away, are we Nannie?
Today, I'm writing down the fear of it all so I can move forward. My mind may not always be who I am, but when faced with losing it, I gained a perspective I needed more than ever. The pieces of our mind won't last forever, so we have to make them matter while they do.
Write everything down. Choose your words with care. Love when it's hard.
Craft yourself so carefully that even when there is nothing left, you've left something worth loving.
***
Note: Cystic Fibrosis News Today is strictly a news and information website about the disease. It does not provide medical advice, diagnosis, or treatment. This content is not intended to be a substitute for professional medical advice, diagnosis, or treatment. Always seek the advice of your physician or other qualified health provider with any questions you may have regarding a medical condition. Never disregard professional medical advice or delay in seeking it because of something you have read on this website. The opinions expressed in this column are not those of Cystic Fibrosis News Today, or its parent company, BioNews, and are intended to spark discussion about issues pertaining to cystic fibrosis.