How to Gain Weight: 7 Less Traditional Methods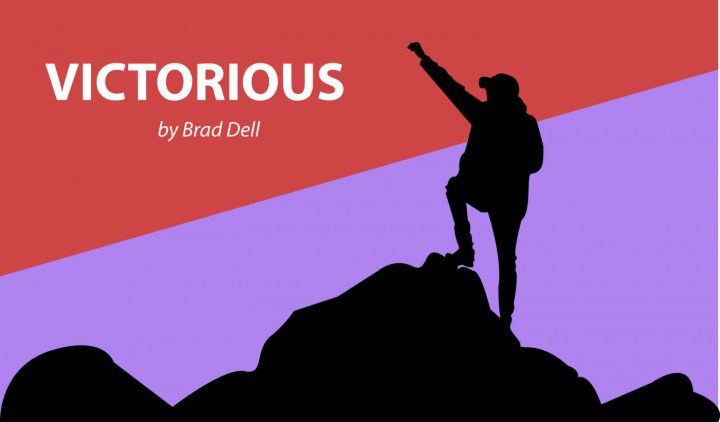 "I wish I had that problem!" If you're pancreatic insufficient, you know what that dreaded joke is in response to.
Gaining weight ain't easy when your pancreas doesn't function properly, your lungs and heart pump much too rapidly, and you're slammed by side effects like appetite loss or nausea. My weight isn't ideal, but I've picked up some extra tips and tricks beyond the classic "just drink Ensure and add olive oil" advice.
(Of course, pass ideas by your dietician or doctor before changing your treatment plan. Also, I didn't receive any compensation for mentioning product names.)
Let's dive in.
1. Get creative (and healthier) with your feeds.
Do you use a feeding tube? First off, I recommend getting a GJ-tube if you have nausea. Also, you should ask your feed formula company to disclose their sugar content. It's often not listed publicly (sketchy), and you might notice corn syrup among the first listed ingredients. That's all I have to say about that! I slept more peacefully after switching to plant-based, organic formulas — Kate Farms is my favorite. You can also partner with your dietician to blend your own formulas — basically, a milkshake or smoothie for your feeding tube. Customize it to include whatever nutrients your docs say you lack.
2. Reassess your enzymes.
RELiZORB was a game-changer for me: Hook it up to your feeding tube bag for a continuous stream of pancreatic enzymes, which allows you to run your feeds much slower for easier digestion and decreased nausea. Anecdotally, I've also seen success in switching oral pancrelipase brands, as have my friends — more on that here.
3. Don't accidentally follow health trends.
Intermittent fasting is all the craze, but it's not ideal if you want to gain weight. Last year, I consumed ~3,500 calories daily yet couldn't gain. I felt rather silly upon realizing I had accidentally been intermittent fasting. I'd gotten rid of my feeding tube by then, and crammed food only between 11 a.m. and 7 p.m., which meant I typically fasted 16 hours daily. Oops. Never skip breakfast, even if it's small, and set a snack and enzymes on your bedside table for when you wake up in the middle of the night but feel too tired to wander into the kitchen.
4. Lift heavier, be heavier.
Exercise is essential, but it also burns fat. Give weightlifting a try instead of only doing cardio. It provides just as many benefits as cardio, including lung health benefits, while also replacing fat with heavy muscle. I won't say much more about this. If you see me, you'll know I'm not the most qualified to discuss muscle building.
5. Be a cow.
No, this isn't about drinking more dairy. It's about grazing. While working, I'm always shoveling something into my mouth because I keep myself busy enough that I don't really process whether I'm hungry. Did you know Trader Joe's has at least 16 types of trail mix? Go wild and buy different types, then alternate between them each day so you don't grow tired of the taste. You can also set rules: "Each time I stand to restore feeling to my numb, bony butt, I'll eat a handful of trail mix or a bar of dark chocolate." Remember to keep popping enzymes here and there, accounting for the daily enzyme limit set by your doctors.
6. Meal prep is too mainstream. Try snack prep.
Meal prep is handy when you're too exhausted to make new meals every day, but I'm an even bigger fan of no-cook snack prep. Each week, I fill tiny containers with a combo of nuts, cheese, dark chocolate, and dried fruit — 1/4 cup of each, usually. I aim to have each container's contents add up to 1,000 calories daily, and I make sure to finish the container before the day ends, typically by grazing between meals.
7. Love your fats.
It's lovely to finally get some fat on your bones and then sit around squishing it repeatedly, feeling proud of yourself. I know. But you should also adore your cooking fats. I know I made fun of people always saying to "just add olive oil," but there are other fats beyond olive oil, believe it or not! Many recipes can make room for 1/4 cup of coconut milk (137 calories), heavy cream (117 calories), or butter (407 calories). I asked my chef friend how restaurants fit thousands of calories into their entrees. He replied, "You mean, 'How do restaurants fit so much butter into their entrees?' You can always add more butter." Amen.
***
Note: Cystic Fibrosis News Today is strictly a news and information website about the disease. It does not provide medical advice, diagnosis, or treatment. This content is not intended to be a substitute for professional medical advice, diagnosis, or treatment. Always seek the advice of your physician or other qualified health provider with any questions you may have regarding a medical condition. Never disregard professional medical advice or delay in seeking it because of something you have read on this website. The opinions expressed in this column are not those of Cystic Fibrosis News Today, or its parent company, BioNews Services, and are intended to spark discussion about issues pertaining to cystic fibrosis.