I Don't Want to Die Because You Don't Like Masks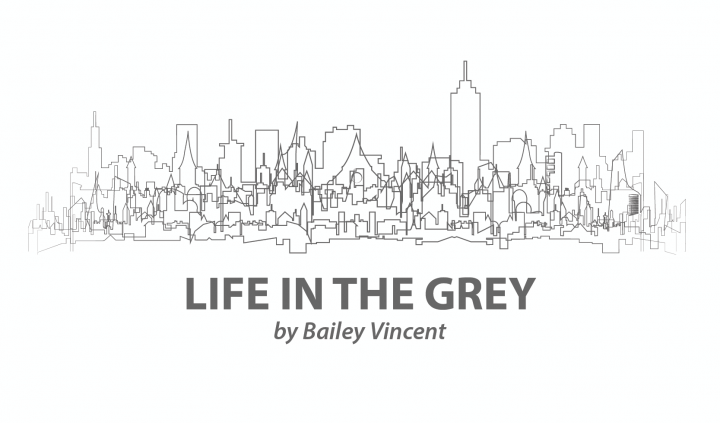 Wear a mask for me.
The more I see friends post anti-mask passions as if they were a political statement, the more I wonder if they've ever met me.
It's not about me, right? Well, in this case, it is.
The inability to wear a mask to protect someone like me (so that I can survive 2020) is a privilege most unfathomable. If I sound dramatic, well, I feel a little bit dramatic. I'm the type of person who normally blows off the rules, rebels without a cause, doesn't overreact to much of anything (except wondering why we don't consider cereal a soup).
I'm too cool for this. Only, I'm not, because I'd rather suffer minimal discomfort and be a rule follower for a few months than be dead.
Science works like this: You can have germs that could kill someone even if you don't have symptoms and are going to be just fine. I'm happy for you in that regard, I really am. But that doesn't mean I want to stay any less alive.
If I have a mask on and you do not, you could still contaminate someone else, who in turn could accidentally contaminate me, and onward. By showing that you care about those who aren't as fortunate as you, you are showing that you care about those who aren't as fortunate as you. (It's a good thing, trust me.)
For those frustrated because it encroaches on "human rights," I have to ask: What does it mean to you to be human? Is being human having the right to knowingly cause harm? Is being human thinking about the individual and never the collective?
I had to wear a mask after my stem cell treatment in 2015, and any time I'm an inpatient on the respiratory floor or visiting my CF clinic (yes, it's mandatory). I consider myself lucky that I don't have to wear one more often like many of my friends.
If you've never been an inpatient in a hospital for long stretches of time (while respectfully abiding mask mandates because you don't want to hurt anyone else), you are blessed.
If I'm not sounding kind or tempered here, it's because I'm not. Normally, I dance around subjects using benevolent vagaries and considerate colloquialisms because I never want to upset someone else with my opinion. We all have the right to an opinion and to communicating collectively with grace and kindness, right?
But this is not just a matter of opinion or your personal discomfort from an 8-inch piece of fabric. This is life and death for many. Do you believe in the right to life? Then you can't be anti-mask. Do you believe in Do Unto Others? Then you can't be anti-mask. "If your enemy is hungry, feed him; if he is thirsty, give him something to drink."
If you don't want to do this for yourself, please, please, please do it for me.
Perhaps you're thinking, "Well, I'm not wearing a mask and it could make me sick, but I'm not expecting everyone else to wear one," which means you are essentially acknowledging that your actions could lead to sickness, and thus counteracting the point. I owe my daughters — whom I have fought through hundreds of surgeries, infections, and near-death experiences for — the right to their momma living as long as possible.
"I'm not going to change the way that I do things that make me feel comfortable," the Facebook video said, "just so that everyone else can feel comfortable during this crazy period of uncomfortability."
To be clear, that is the literal definition of what it means to be selfish. If you think that's what it means to be human, then you are a human I am safer not knowing.
Here is what's uncomfortable: death. Also, using your relationship with God to choose to knowingly risk another's life. You cannot say you love me and my family but want differently for mine than yours. That is not love.
You can love me or you can love your opinions. But you can't do both.
***
Note: Cystic Fibrosis News Today is strictly a news and information website about the disease. It does not provide medical advice, diagnosis, or treatment. This content is not intended to be a substitute for professional medical advice, diagnosis, or treatment. Always seek the advice of your physician or other qualified health provider with any questions you may have regarding a medical condition. Never disregard professional medical advice or delay in seeking it because of something you have read on this website. The opinions expressed in this column are not those of Cystic Fibrosis News Today, or its parent company, BioNews Services, and are intended to spark discussion about issues pertaining to cystic fibrosis.