I Want to Quit the Internet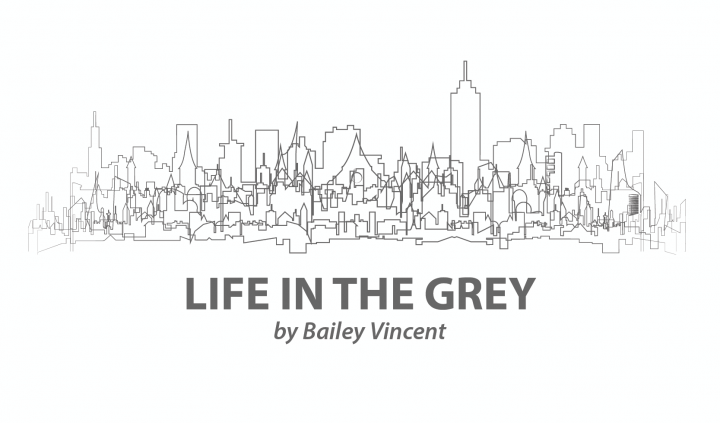 I want to quit the internet.
This is something I think about a lot.
The more I share, the more I want nothing to do with it at all. Although I'm not on the YouTubes or the Facebooks, I continue to write on Instagram, in columns, and in print.
I've been a writer for as long as I can remember. As a teenager, I shared my innermost petulant feelings in print in a weekly column. Not much has changed. A writer will always write, I guess.
Unfortunately, I am also extremely sensitive and wish everyone could be my friend. I have overcome far worse in my personal life than the internet might see — sickness ain't got nothing on us — yet continue to be surprised when strangers have an opinion at all.
"It makes me want to say, 'What did I do to you?'" I expressed to a friend after seeing a negative comment online.
How does someone have the time in their life to dislike a stranger?
Some of the dislike, it seems, is because I don't have cut-and-dried cystic fibrosis. I have — and forgive me for being blue in the face — atypical cystic fibrosis. Although clinically I'm not atypical, genetically I am.
And to these responses, I've got nothing. Should I lie and pretend I'm something I'm not? Should I say I haven't had the multitude of surgeries and infections that mark my life? I don't have time to worry about how my physicality might frustrate someone else.
"Living your life authentically means sometimes telling people off," my pal replied after I'd cried all the useless troll-tears I could.
When push comes to shove, maybe some of my anger comes from something far less attractive: envy. I wish I had the time to care enough about an internet stranger — and the things they can't control — to write comments about them. I wish I lived in a world so small that I could care about something so insignificant.
But that's the thing: I don't. (Though it seems that I have plenty of time to master passive aggression.) And I don't have the time to try to understand it, either. Yet, here I am doing exactly what I say I hate: wasting time stressing about someone I don't even know.
When it comes down to it, I don't expect others to be just like me — either genetically or how they handle their hardships. I try to respect all perspectives and know that biology doesn't set any of us above the other. It's how we handle the corresponding physical challenges that matters.
I can't control my heredities or organs, though I try. The only thing I can control is my words. And even though I'm overly sensitive, needy, and wish the entire world could just get along, I am proud of the fact that mine are used for good more often than not.
But also, not. I can be a judgmental jerk just like those people online. So, maybe what needs to happen here is: best friends for life? I wish I could live my life authentically enough to tell someone off — but I can't. That's not who I am. I try to see both sides to every story, and I guess, in a way, I get their side.
"The same dance that inspires also saddens people," my friend added. "And that sadness can turn to anger."
Here's the thing: I'm not here to inspire or anger, either. I want to live my life with my children and my real problems far beyond the surface of the internet. And maybe sometimes write about it, too. I love writing, plain and simple. If you don't like reading, then don't.
If my having an atypical diagnosis annoys you, talk to my clinic. Or Jesus or Buddha. Whatever floats your boat.
If the fact that my body is something you think it shouldn't be, I have no solutions, because I don't like what it is half of the time, either. (So how about we just hate me together?)
If and when science is perfected, and you have all the answers, please let me be the first to know. Until then, maybe we'll just leave people's bodies to be their bodies, and "take it or leave it" when it comes to what we digest online.
"If everyone likes you," my best friend loves to say, "then you're not doing your job well."
I'm not good at telling others off. I get my feelings hurt, and I'm confused by the time allotment it takes to dislike someone else. But I guess that at the end of the day, today was a pretty successful day at work.
So, for lack of better words to say: Here's to doing our jobs well.
***
Note: Cystic Fibrosis News Today is strictly a news and information website about the disease. It does not provide medical advice, diagnosis, or treatment. This content is not intended to be a substitute for professional medical advice, diagnosis, or treatment. Always seek the advice of your physician or other qualified health provider with any questions you may have regarding a medical condition. Never disregard professional medical advice or delay in seeking it because of something you have read on this website. The opinions expressed in this column are not those of Cystic Fibrosis News Today, or its parent company, BioNews Services, and are intended to spark discussion about issues pertaining to cystic fibrosis.