'It's Not Me, It's Me': Breaking Up With My Body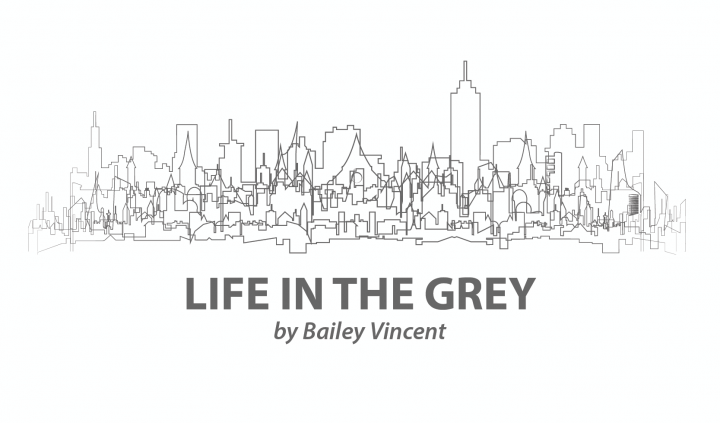 "Is this what I'm going to do forever?" I asked my dad.
We were waiting outside a lab that hadn't received the necessary fax to draw my blood, even though we had called and confirmed with my doctor's office hours before.
I had emailed my primary doctor earlier in the week to ask if we could check my iron and kidneys, because I was feeling rather "blah" a couple weeks after surgery.
"I've needed iron infusions before, so maybe it's that?" I said, tossing out ideas. "Or maybe it's my kidneys getting lazy again?"
Letting my team know something doesn't feel right after a rather traumatizing somatic event should, in theory, be enough. But, as most of us know before even reading another sentence, it is not. After emailing back and forth and playing phone tag for about a week, we finally learned the lab orders were in, so we drove to get the draw … only to find they hadn't been received at all.
"Technology is fallible, I get it," I said to my dad, as we waited in the car for what felt like the better part of the entire day. "So why is the system that most relies on reliability reliant on the least reliant thing?"
In the end, it turned out my liver was acting up. Either way, I knew something was awry. And I hate that the knowing falls on me and sometimes me alone. I don't always want my primary career to be advocating to my primary doctor.
"Maybe because I was diagnosed so much later in life," I pitched to my dad, theories abound, "I can't psychologically handle the concept that this might not improve?"
I didn't grow up knowing I had atypical cystic fibrosis, or any derivative thereof, so my brain didn't have time to think, "This is my future." In turn, I haven't turned my future thinking around.
Instead, I think, "Is this what I'm going to do forever?" and, as you probably already predicted, it is. This is what I'll likely be doing forever.
In a way, growing up somewhat oblivious to what was wrong was one of the greatest gifts I could have received. No one told me to slow down or stop, to imagine anything but a limitless future. And, in a way, I got one. I'm a mother, despite its inevitable toll on my body. I'm a dancer and performer, despite its inevitable toll on my body. I'm a lot of things I've been able to dream without caveat, despite my body's inevitable toll on me.
But I am limited. And now, every single one of those limitations (even the minor laboratory issues on an odd Friday afternoon) sends me into a tailspin larger than the one before it.
"We used to think our healthcare system was the best in the world," my Dad muses, "but now it's too complicated. We are too dissected by specialty. None of it works anymore."
And he's right. It really doesn't work, and I don't know how to work within it. Does this really have to be my full-time job? I wonder, having thought surgery would still the uncertainties for a while. How can I keep living like this? And the answer is: I don't know.
My cystic fibrosis team is amazing, and I'm so lucky to have them … but they're only a tiny fraction of my healthcare. Even though CF impacts everything — stomach, pancreas, liver, sinuses, degenerating bones — I must see a different doctor for each of these things to play by the rules.
"Why do I need another neurologist to deal with my continuing symptoms when I have a neurosurgeon already?" I semi-yelled while waiting. "And what the heck was my orthopedist for?"
If I'd grown up expecting this to be my life, would I be nicer? Would I psychologically accept what I somehow must accept, knowing there is no way out? Is acceptance the same as defeat?
Maybe it's not "living with something" that's bothering me so much but wondering if this could be considered living at all. Without remission or reward, what do we have?
I'm going to keep going, don't worry, but I am broken inside a broken system, and that's an illness in and of itself.
Is this what I'm going to do forever? I ask. And today, for the first time in a long time, I answer: Yes.
***
Note: Cystic Fibrosis News Today is strictly a news and information website about the disease. It does not provide medical advice, diagnosis, or treatment. This content is not intended to be a substitute for professional medical advice, diagnosis, or treatment. Always seek the advice of your physician or other qualified health provider with any questions you may have regarding a medical condition. Never disregard professional medical advice or delay in seeking it because of something you have read on this website. The opinions expressed in this column are not those of Cystic Fibrosis News Today, or its parent company, BioNews, and are intended to spark discussion about issues pertaining to cystic fibrosis.