Use Me for Something Good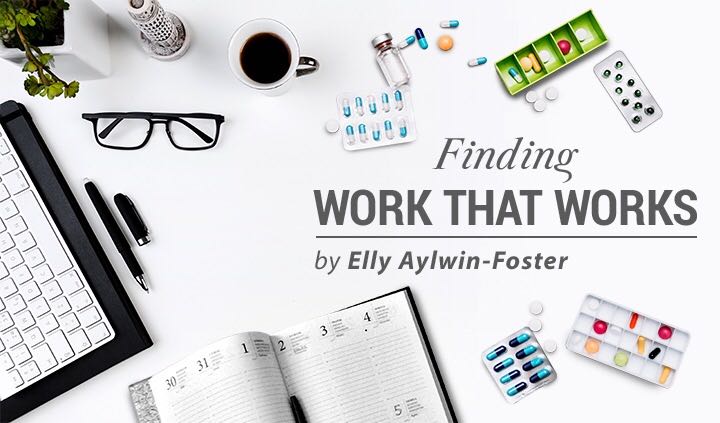 I'm not sure what I'm here for, but I hope it's something good.
From the ages of 8 to 12, I thought I was designed for warfare. My father served in the military, and don't we all aspire to do as our parents did?
I used to play on deserted assault and training courses, geeing myself on as I swung across dusty gorges on a rope. Too small for the climbing wall, I hurled myself at it anyway, jumping and falling ad infinitum. Each time, I reached a fraction higher than before — or so I believed.
The impracticalities of warfare for the girl with the chronic cough became clear only as I got a little older.
I was still learning what good meant.
Between 13 and 17, I went through every transformation imaginable. I loved animals, stories, children, music, art, and photography. Most of my plans were limitless, many of them fanciful. It didn't matter to me that my chosen vocation changed every week. It only mattered that I could keep dreaming them up.
There were clues to what I excelled at, hints at what I did not. I won a prize for a story I penned for preschoolers. My scores on math exams could not be considered prize-worthy. 
From ages 15 through 21, I felt the thrill of foreign languages, exploring Italian, French, Spanish, Korean, and even Russian in quick succession. Nothing fired up my tongue like the chance to connect meaning and words in new ways with new people. I traveled, too, in an excited blur from Seoul to Cuba, with multiple stops in India, Bosnia, and other places. I'd ask strangers along the way for the time, just for the sake of an admittedly stilted conversation in another language.
I seriously considered journalism, yet I graduated during the recession. I could not stomach the required entry route to that and many creative-minded pursuits: moving to London and plowing every penny I had into a master's, then working at unpaid internships for long hours to prove myself better than "the others." Then the newspaper scandal hit, and I was sure journalism was not the place for me.
The realization that I needed to work full time and study at night, while juggling treatments, rent payments, and hospital visits, was too fearful a vision. So, I stayed at home a little longer and saved up, while I tamped down my dreams a touch.
For a time, I told myself I didn't care if I was good at something. I just needed a path.
I aged a little more. The headlines got darker. Everyone around me seemed to have a different version of what good was. I learned that every person has their own model of compass. For some folks it held true; others had perhaps mislaid it altogether. 
Mine seemed to tune as I got older. I learned that doing whatever my version of good was remained more important to me than most other things.
When my first and brightest friend with cystic fibrosis passed away at the age of 27, finding out my purpose seemed a task with an increasingly premature deadline.
I still don't know it. I get glimpses. I have days when it seems clearer than ever before, others when it's murky as an English lake in winter, but my desire is stronger than ever. 
There's a sentence turning over in my mind. It comes to me often, like a plea to an unknown recipient: Just use me — use me for something good.
***
Note: Cystic Fibrosis News Today is strictly a news and information website about the disease. It does not provide medical advice, diagnosis, or treatment. This content is not intended to be a substitute for professional medical advice, diagnosis, or treatment. Always seek the advice of your physician or other qualified health provider with any questions you may have regarding a medical condition. Never disregard professional medical advice or delay in seeking it because of something you have read on this website. The opinions expressed in this column are not those of Cystic Fibrosis News Today, or its parent company, BioNews Services, and are intended to spark discussion about issues pertaining to cystic fibrosis.